Can you smell the garlic sautéing in the fragrant extra virgin olive oil? Does it create a sensual delight of the culinary palate? White Clam Sauce is loaded with whole and chopped garlic to make your mouth water! This is a quick and easy recipe using canned clams but still just as delicious as the version using fresh. To see how I made it, keep reading.
What is the best way to cook Spaghetti with White Clam Sauce?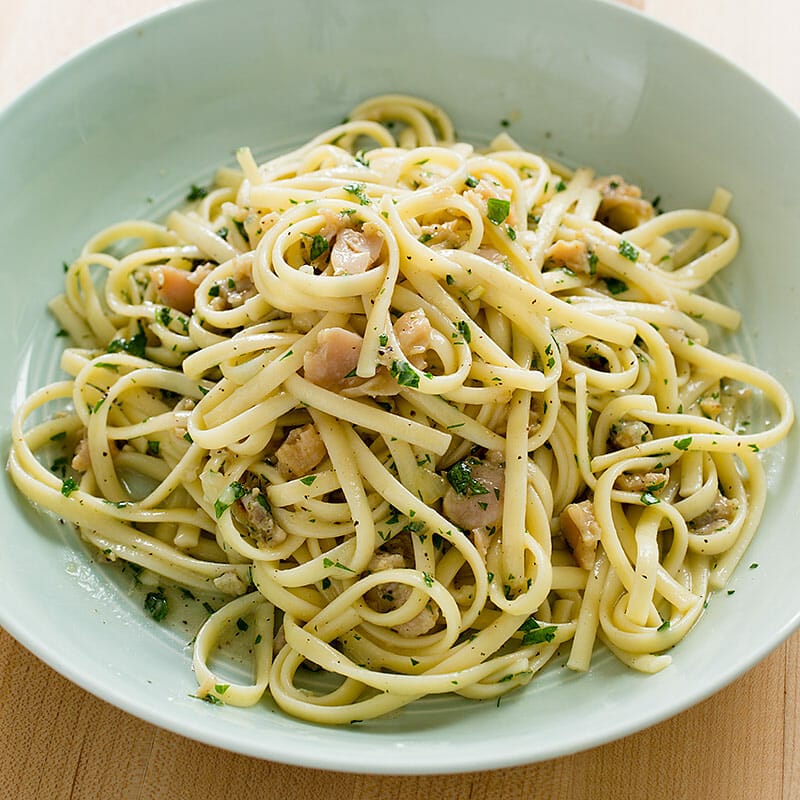 There are a few things to keep in mind when cooking spaghetti with white clam sauce. First, make sure to use fresh clams. If you can't find fresh clams, you can use frozen ones, but they won't be as good. Second, be sure to cook the spaghetti in a large pot of boiling water. Third, when you add the sauce to the pasta, be sure to add it gradually so that it doesn't become too watery. Fourth, be sure to add plenty of Parmesan cheese to the sauce. Fifth, if you want a little bit of a kick, you can add some red pepper flakes to the sauce. Sixth, serve the pasta with a green salad and some crusty bread.
Spaghetti with White Clam Sauce Recipe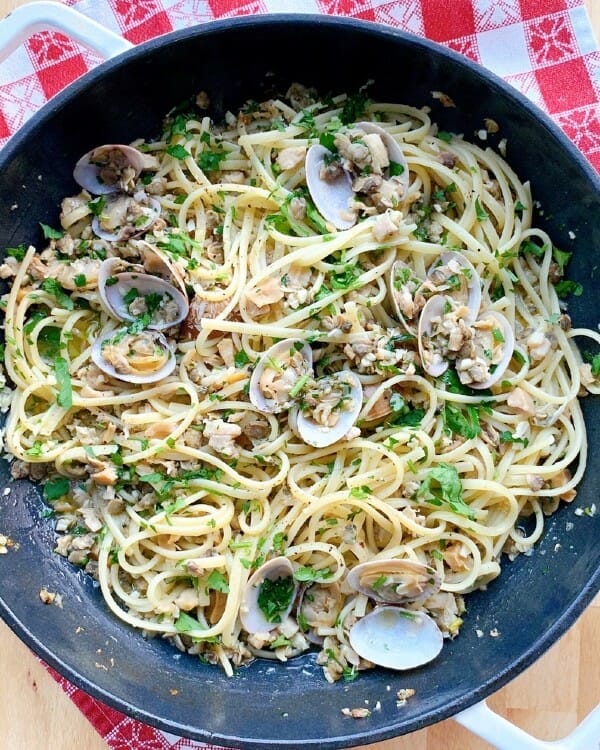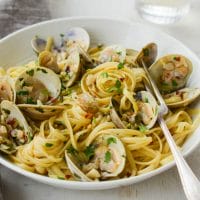 Spaghetti with White Clam Sauce
There's something about a plate of spaghetti with white clam sauce that just screams "Italian comfort food." This dish is simple to make, but packed with flavor. The key is to use fresh clams, and to cook them just long enough so they're tender and delicious. The garlic and herbs in the sauce round out the dish, and the Parmesan cheese adds a nice touch of richness. This is a meal that's sure to please everyone at the table.
Print
Pin Recipe
Add to Collection
Go to Collections
Instructions
Cook pasta according to package directions making sure to salt the water first. When the pasta is almost done cooking make the sauce.

To a large sauté pan over medium heat add the olive oil and sauté the whole garlic and chopped garlic until lightly browned, stirring frequently. Be careful not to burn it. Add the butter to the pan and mix well with the garlic and oil. Add the clams with their broth and the cup of the pasta water, mix well and add in ½ of parsley. Cook for another minute or two.

Drain the pasta and pour the sauce over it. Top with the grated cheese.
Notes
Seafood Selection: Opt for fresh, high-quality clams to ensure a delectable outcome. Scrub them well and discard any that don't close tightly. Experience the ocean's bounty in every forkful. Learn more about selecting the perfect clams for this recipe in our guide on seafood sourcing.
Pasta Perfection: Cook the spaghetti until al dente, allowing it to absorb the flavors of the sauce. Don't forget to reserve a cup of pasta water—it's your secret weapon for achieving the desired consistency. Master the art of pasta preparation. Check out our expert tips on cooking pasta to perfection in our pasta guide.
Balancing Act: When combining the clam sauce with the pasta, ensure the sauce coats the spaghetti evenly. Don't be shy about using some reserved pasta water to achieve the desired creaminess. Create a harmonious union of flavors. Explore our guide on achieving the perfect sauce-to-pasta ratio for an unforgettable culinary experience.
Share by Email
Share on Facebook
Share on Twitter
Nutrition
Serving:
1
serving
|
Calories:
699
kcal
|
Carbohydrates:
88
g
|
Protein:
18
g
|
Fat:
31
g
|
Saturated Fat:
5
g
|
Polyunsaturated Fat:
4
g
|
Monounsaturated Fat:
20
g
|
Cholesterol:
5
mg
|
Sodium:
121
mg
|
Potassium:
315
mg
|
Fiber:
4
g
|
Sugar:
4
g
|
Vitamin A:
378
IU
|
Vitamin C:
7
mg
|
Calcium:
125
mg
|
Iron:
2
mg
© Food And Meal
This website provides approximate nutrition information for convenience and as a courtesy only. Nutrition data is gathered primarily from the Spoonacular Database, whenever available, or otherwise other online calculators.
Pin Recipe
Some tips
1. What if I don't have access to fresh clams?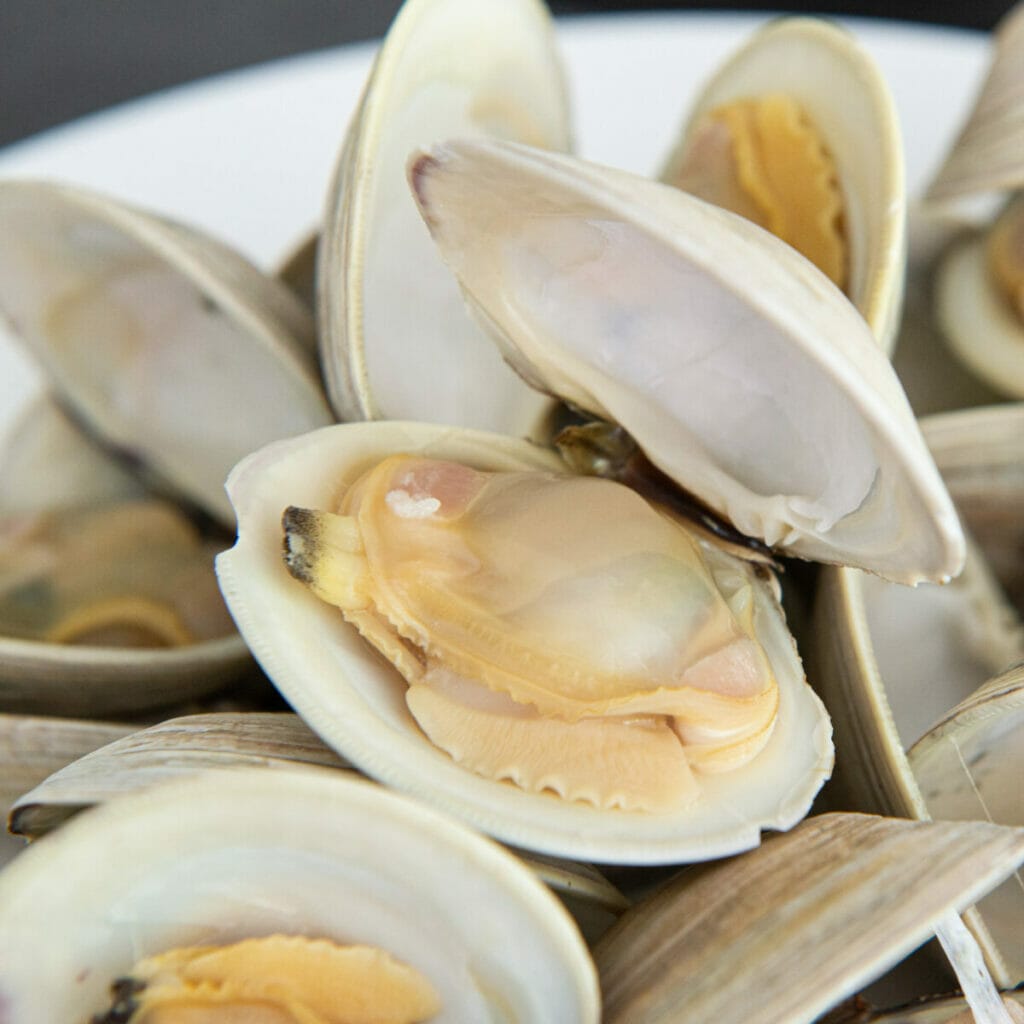 If you don't have access to fresh clams, you can use canned clams. Canned clams are a good option because they are already cooked and they can be used in many different recipes. You can use canned clams to make clam chowder, clam pasta, or any other dish that you would normally use fresh clams for.
2. What kind of pasta is best?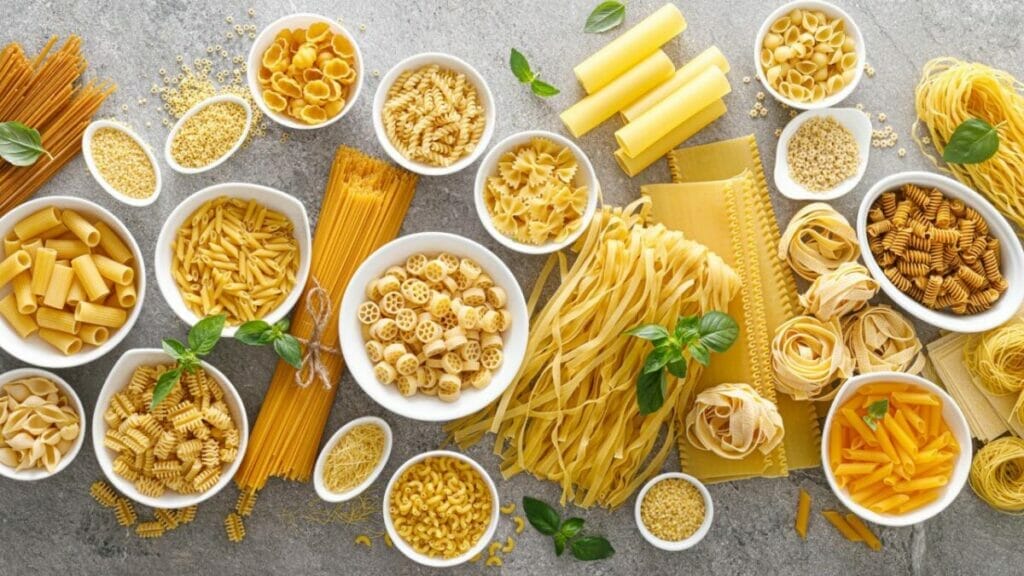 There are many different types of pasta, and each has its own unique flavor and texture. Some of the most popular varieties include spaghetti, fettuccine, and penne. Each type of pasta is best suited for different types of dishes. For example, spaghetti is often served with a tomato-based sauce, while fettuccine is often served with a cream-based sauce. Penne is a versatile pasta that can be used in a variety of dishes. When it comes to choosing the best pasta, it really depends on personal preference. Some people prefer the classic taste of spaghetti, while others prefer the heartier flavor of fettuccine. Ultimately, the best pasta is the one that you enjoy the most
3. Does the pasta really need to be cooked in the sauce?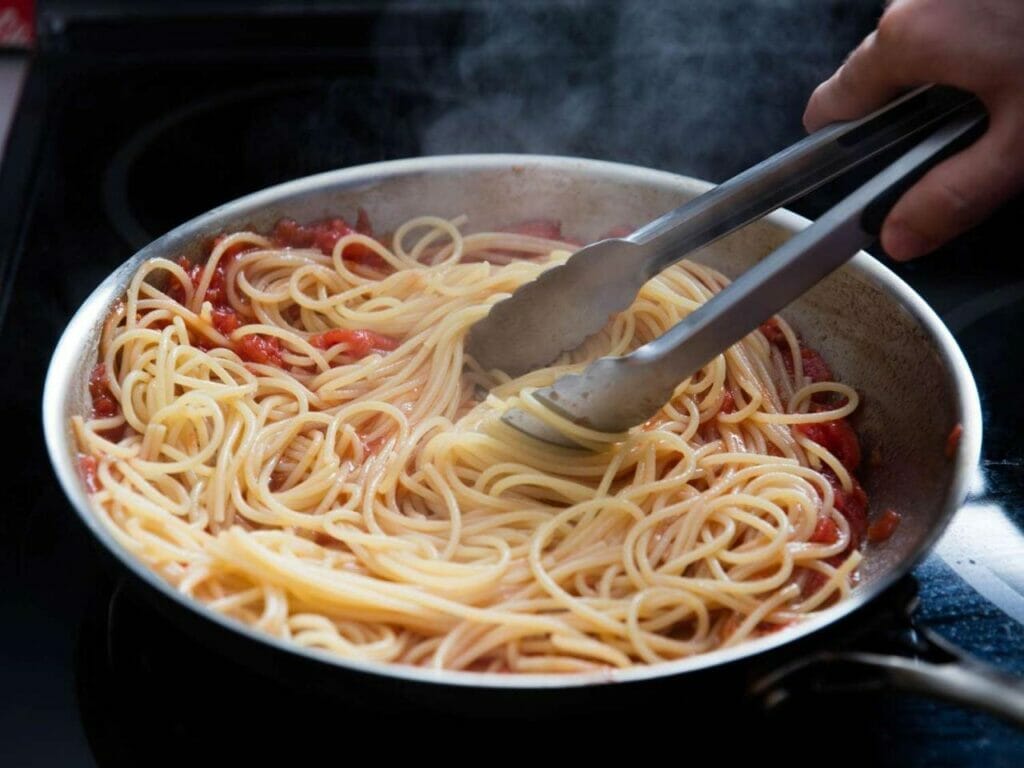 The simple answer is no, the pasta does not need to be cooked in the sauce. There are a couple of reasons for this. First, cooking the pasta in the sauce can make the sauce too starchy and thick. Second, it can make the pasta too soft. If you are looking for a more al dente pasta, it is better to cook it separately and then add it to the sauce.
4. Is it easy to make Spaghetti with White Clam Sauce?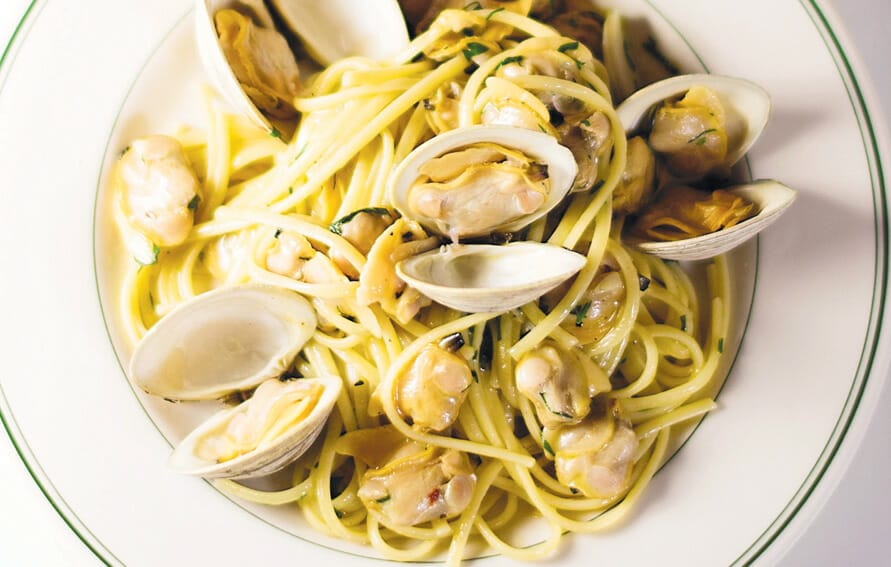 Making spaghetti with white clam sauce is not difficult, but it does require some attention to detail. The sauce must be cooked properly in order to bring out its full flavor, and the pasta must be cooked to the right consistency. If you're not careful, the sauce can become too watery or the pasta can become overcooked and mushy. But if you follow a few simple steps, you can create a delicious dish that your family and friends will love.
5, What Should You Serve With Spaghetti With White Clam Sauce recipe ?
One of the best things about spaghetti with white clam sauce is that it is so versatile. You can serve it with just about anything, depending on your own personal preferences. Some people like to keep it simple and just serve it with a side of bread, while others like to add a salad or other side dish to round out the meal. No matter what you choose to serve with your spaghetti with white clam sauce, it is sure to be a hit!
As you savor the delightful Creamy Spaghetti with White Clam Sauce, don't keep this culinary treasure to yourself! Share the recipe with fellow foodies and subscribe to our blog for more exceptional creations that ignite your passion for cooking. Let's spread the joy of cooking together!
I'm Tracy F Hilton, a devoted culinary professional shaped by a mix of natural aptitude and refined skills from a top culinary school. In the dynamic kitchen environment, I'm a catalyst for seamless operations and timely, high-quality dish preparation. My culinary creations are a blend of art and skill, offering visually and gustatorily delightful experiences. A learner at heart, I'm continuously honing my craft, embracing new techniques, and culinary innovations. My positive, collaborative nature is amplified in fast-paced settings, showcasing my commitment to team efficiency and guest satisfaction. Each dish I present is a meticulous blend of tradition and innovation, promising an unforgettable dining experience that marries taste, aroma, and aesthetic appeal in perfect harmony. Join me on a gastronomic journey where each bite encapsulates a rich, evolving narrative of flavors and culinary artistry.
Affiliate DisclaimerAbout The Content
As an affiliate, we may earn a commission from qualifying purchases. We get commissions for purchases made through links on this website from Amazon and other third parties.