Print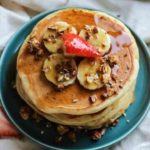 How to Cook Fluffy Greek Yogurt Pancakes the top 01 Easy Way
---
Description
There's definitely no doubt that pancakes are an all-time favorite. Flour mixed with some sugar, milk and eggs before cooking it in a skillet or a non-stick pan is definitely a must-have for breakfast and even as a delicious snack. Fluffy Greek Yogurt Pancakes, as we all know, are easy to mix and cook so it's very good if you're used to making it almost every day.
Are you worried whether your pancakes are healthy or not? Why not try some healthy variations such as putting yogurt and some whole-wheat flour? This will give a healthy protein punch to your pancakes, aside from the fact that it's also delicious. Even if you're on a diet, eating fluffy Greek yogurt pancakes will definitely give you more power right after breakfast.
How to Cook Fluffy Greek Yogurt Pancakes the Easy Way
Read more: https://foodandmeal.com/desserts
---
1 cup

Whole-wheat Flour

1 cup

All-purpose Flour

4 tsp

. Baking Powder

1 tbsp

. Sugar

½ tsp

. Salt

1 ½ cups

Unsweetened Almond Milk

2

pcs. Large Eggs

2 tsp

. Vanilla Extract

½ cup

Plain Greek Yogurt
Fruits for serving
Maple Syrup for serving with Pancakes
---
Instructions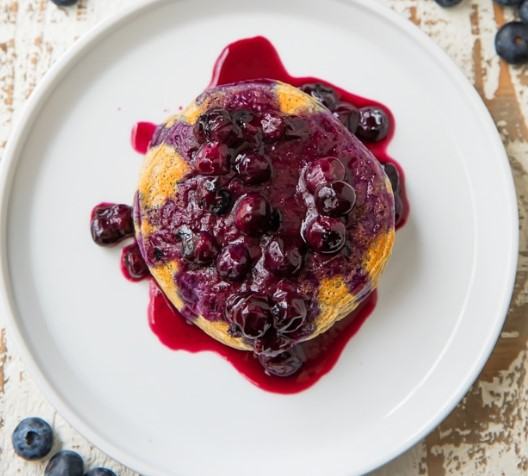 Whisk the all-purpose flour sugar, baking powder, whole-wheat flour and salt inside a large bowl. Whisking these ingredients will make sure that the ingredients will be mixed thoroughly aside from the fact that no lumps will appear in your pancakes.
Inside a small separate bowl, whisk the milk, vanilla extract and eggs together before pouring it inside the flour mixture. Stir constantly until everything is well-blended together. After that, add the Greek yogurt and mix again until bubbles have disappeared. Bubbles rather create holes in the pancakes so make it as minimum as possible.
Heat a 12-inch skillet or a non-stick pan over a stove at a medium-heat setting. Once heated, scoop or pour at least ¼ cup of the pancake batter right into the pan and cook for at least 3 minutes or until bubbles are formed around the pancake's edge. Flip the pancake and cook for at least 90 seconds before transferring it to a serving plate. Repeat the process until the rest of the pancakes are all cooked and transferred in every serving plate.
Stack at least three or four finished Fluffy Greek Yogurt Pancakes, put some choice fruits like strawberries or blueberries and pour some maple syrup over it before serving.
Notes
Banana Cream Custard is more simple than that desserts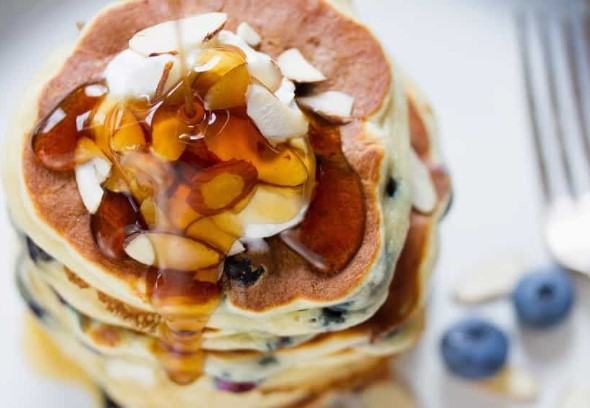 Keywords: Fluffy Greek Yogurt Pancakes