Print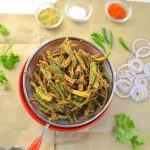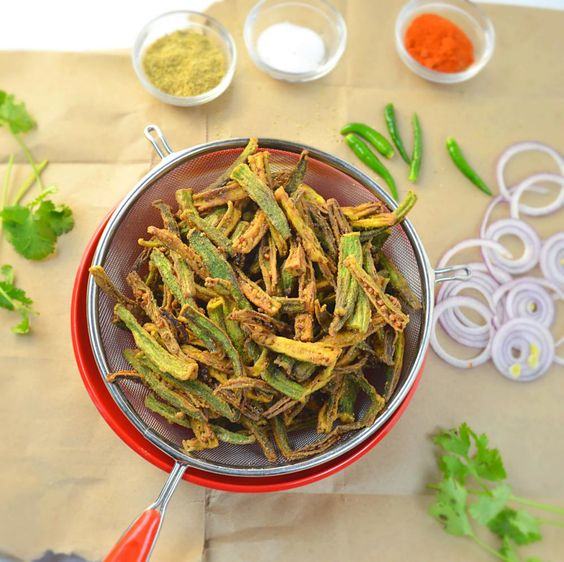 How to Prepare and Cook Kukuri Bhindi – 6 easy steps
---
Description
How to cook Kukuri Bhindi, a crispy okra dish where the okra's seeds are removed and the remaining skin is coated with spicy besan mixture before deep-frying. Since it contains no garlic and onion, this okra dish can be eaten during the Navratri or even served to people who live in places where eating garlic and onion is usually moderated, if not prohibited.
Read More: https://foodandmeal.com/indian
How to Cook Kukuri Bhindi
Preparing and cooking Kukuri Bhindi is very easy. Just make sure that you get all of the needed ingredients that are listed here. As an additional tip, if you're using big okra for this dish, make sure that you remove every seed in it since the seed will give your Kukuri Bhindi a bitter taste right after frying. And always make sure that you serve it hot in order for you to enjoy its crisp.
---
Scale
Ingredients
500 g

Okra

3 tbsp

. Besan or Gram Flour

½

–

1

tsp. Red Chili Powder

1 tsp

. Cumin seeds, roasted

1 tsp

. Dried Mint Leaves

¼

–

½

tsp. Haldi

1 tsp

. Sukha Dhaniya or Coriander Powder

2 tbsp

. Lemon Juice

2 tbsp

. Chaat Masala
Salt to taste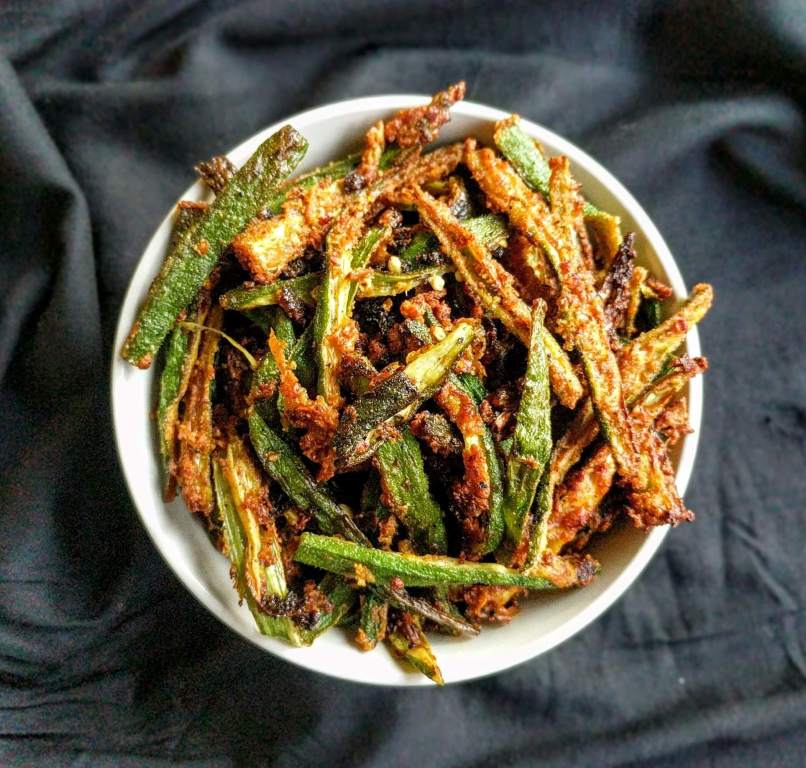 ---
Instructions
Prepare the Bhindi or okra first by washing it then put it on paper towels to dry quickly. Once the drying is done, cut the okra into half then remove all of the seeds inside it. Slice the de-seeded okra thinly before setting it aside.
Next, take a plastic or zip-lock bag then pour all of the dry ingredients inside it, including the besan. Close and shake the bag so that everything is mixed well.
Next, open the plastic bag again and put the thinly sliced okra inside. Once done, close the bag again and give it a good shake until every okra slice becomes coated with the spicy besan mixture.
Transfer the coated okra into a strainer and shake off excess besan mixture. Once done, deep-fry the coated okra in heated oil until the okra slices float on top of the pan.
Transfer the deep-fried Bhindi or okra into a plate lined with some paper towels in order to drain the excess oil. If you don't want to deep-fry the okra because of the oil, you can bake it instead in an oven heated at 300 degrees Fahrenheit for 10 – 15 minutes.
Once finished, transfer the Kurkuri Bhindi into serving plates, sprinkle with some Chaat Masala and serve it hot along with some Dum Aloo or Palak Paneer.
Notes