Print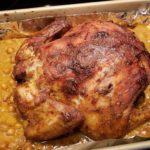 How to Cook Tandoori Chicken or Tandoori Murghi – 12 easy steps
---
Description
Tandoori chicken which is also popularly called "tandoori murghi," is a classic Indian dish that requires at least 8-hour long preparation time.  During eight hours, the chicken that will be used should be marinated in a mixture of lemon juice, yoghurt and selected spices. Despite a long preparation period, rest assured that your family and friends will compliment you on this flavorful dish.  Without further ado, let us do the necessary steps for cooking tandoori chicken.
Read more: Chicken recipe
---
Ingredients
6

pcs. of chicken (breasts or drumsticks—washed, skinned and trimmed of fats)
For marinating
1 tbsp

. of lemon juice (or optional malt vinegar)

1 ½ cups

of yoghurt, unflavored and softened

1 tbsp

. of tandoori masala
of garlic paste

1 tbsp

. of ginger paste

¼ tsp

. of red chilli powder

½ tsp

. of paprika

1 tbsp

. of coriander powder
Salt
Green chilli, ground

2

drops of red food colouring (optional)
For baste
½ cup

of lemon juice

½ tsp

. of tandoori masala

2

drops of red food colouring
Salt (optional)
---
Instructions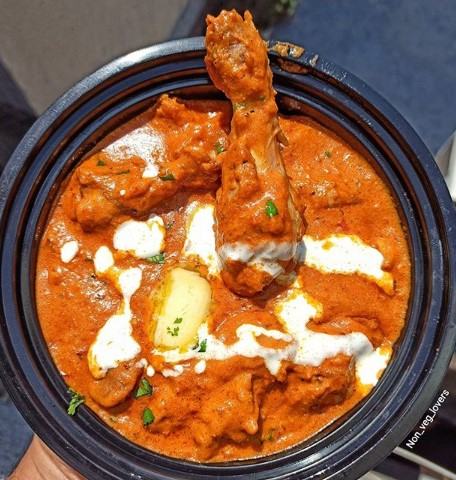 Get the chicken pieces (make sure they are already washed, skinned and trimmed of fats) and using a knife, slit the meat with 1-inch cuts.
Put the chicken inside the ovenproof dish and pour in the lemon juice (or malt vinegar). To ensure that the lemon juice seeps through the meat, you can rub it in the incisions you just made.
Cover the dish and let it be for about 30 minutes. In a separate bowl, mix in all the remaining marinade ingredients and put in a little salt.
After 30 minutes, get the chicken and add a mixture of spices and yoghurt. Mix them together very well, making sure that each chicken piece is fairly coated.
Cover the dish again and stock in the refrigerator overnight or within 8 hours for more flavorful results.
Prepare the barbecue grill by preheating it into a medium-high heat.
Get your baste ready as well by simply incorporating all the ingredients together.
When the grill is already okay, spray some cooking oil on the grills. This step allows the chicken meat to not to get stuck on the grills.
Lay the chicken pieces over the grills and close the lid for about 5 minutes.
Do the flip-and-baste steps by flipping the chicken and basting it, then doing the same again. You need to barbecue the chicken for about 20 minutes.
Get the chicken onto the plate or platter and let it sit for a couple of minutes. This allows the juices to settle inside the chicken, making it juicy inside.
Tandoori chicken is best served with mint chutney and pickled onions.
Incoming search terms:
chicken tandoori kabab recipe
tandoori chicken indian recipe
tandoori chicken recipe
Our recommend: how to make chicken meatballs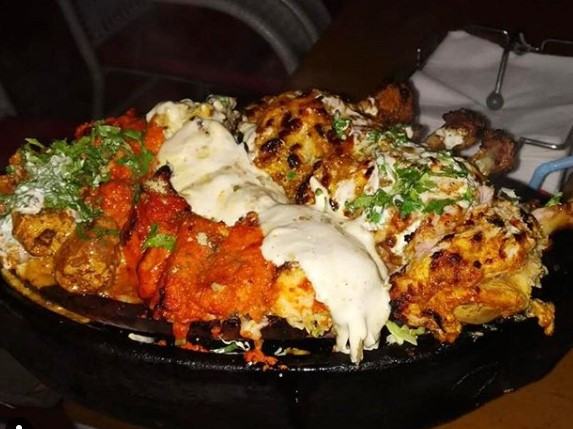 Keywords: Tandoori Chicken