Immerse yourself in a bowl filled with the symphony of vibrant vegetables and a broth that whispers tales of Japanese traditions. The Veggie Hot Pot is more than just a meal; it's an experience that every food lover must delve into.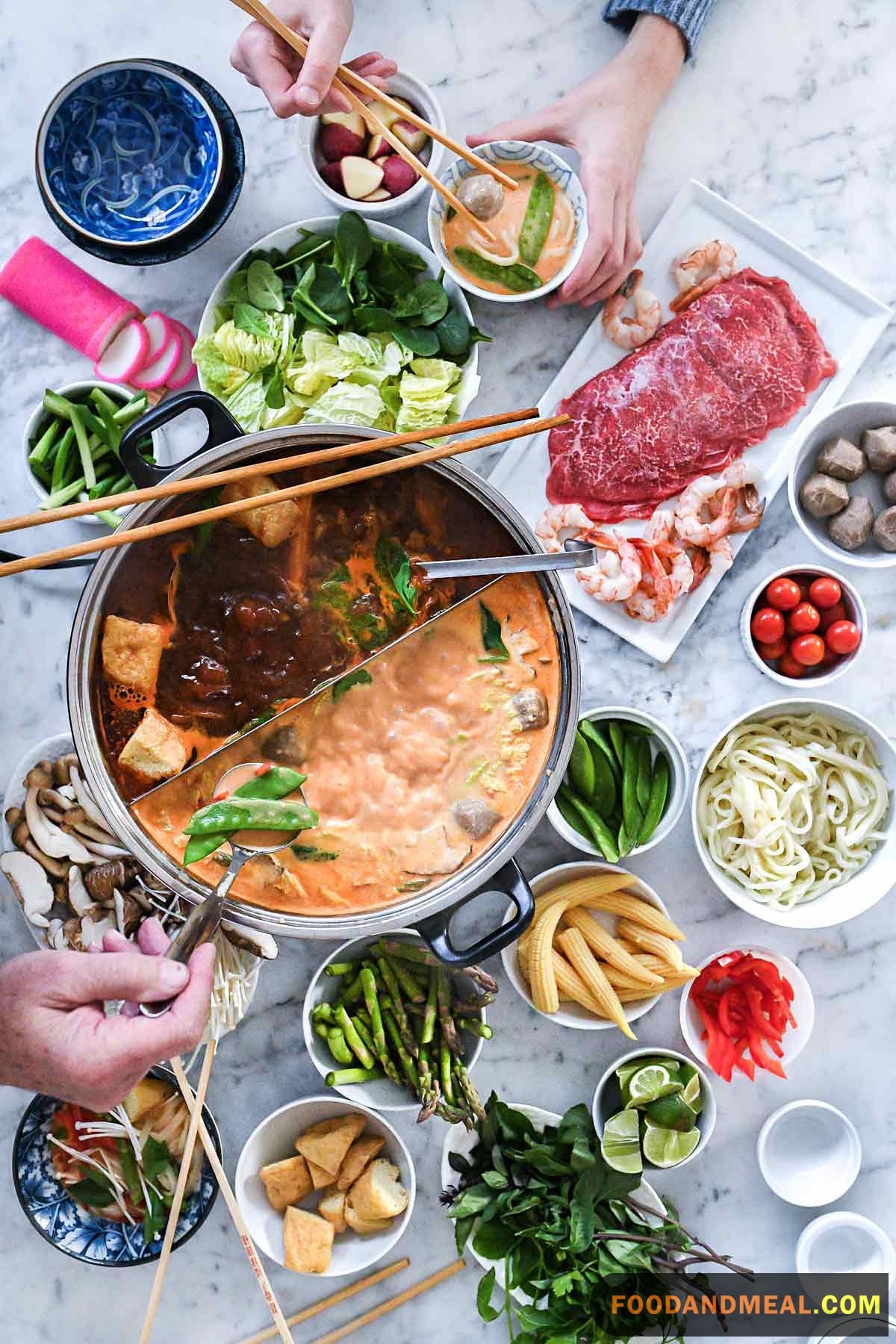 Veggie Hot Pot Recipe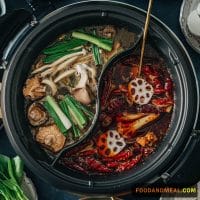 Japanese Veggie Hot Pot
Dive deep into the delectable world of Japanese Veggie Hot Pot with our curated recipe and expert tips. From the freshest ingredients to the simmering broth, we guide you through every step. Loved the experience? Share this recipe with fellow food enthusiasts and don't forget to subscribe for more culinary adventures!
Print
Add to Collection
Go to Collections
Ingredients
For broth:
For your diners to cook
cabbage, Bok choy and/or spinach

Tofu, firm

Noodles, udon, egg, dried or fresh

Sesame dipping sauce, bottled
Instructions
Place broth ingredients in pot on med. heat on stove. Bring to a boil. Cover and simmer for 1⁄2 hour or so.

Place pot on portable burner on dinner table.

Provide diners with ladles, skewers and bowls and allow them to cook their veggies and tofu as they prefer. Have dipping sauce available.
Notes
While a simple vegetable broth works wonderfully for this recipe, consider experimenting with kombu or shiitake mushroom broth for added depth.
Serve your Veggie Hot Pot with steamed rice or udon noodles on the side to make it a wholesome meal.
Share by Email
Share on Facebook
Share on Twitter
Nutrition
Calories:
364
kcal
|
Carbohydrates:
15
g
|
Protein:
2
g
|
Fat:
0.4
g
|
Saturated Fat:
0.1
g
|
Polyunsaturated Fat:
0.1
g
|
Monounsaturated Fat:
0.1
g
|
Trans Fat:
0.003
g
|
Sodium:
8
mg
|
Potassium:
222
mg
|
Fiber:
2
g
|
Sugar:
6
g
|
Vitamin A:
44
IU
|
Vitamin C:
10
mg
|
Calcium:
26
mg
|
Iron:
0.3
mg
© Food And Meal
This website provides approximate nutrition information for convenience and as a courtesy only. Nutrition data is gathered primarily from the Spoonacular Database, whenever available, or otherwise other online calculators.
Preparing Veggie Hot Pot in a Pressure Cooker
Ingredients:
Same as the original Veggie Hot Pot recipe.
Method:
Preparation: Start by preparing your vegetables as you would for the traditional hot pot method. Clean, slice, and keep them ready.
Broth Base: In the pressure cooker, add a touch of sesame oil or any neutral oil of your preference. Briefly sauté any aromatics like garlic or ginger until fragrant. Then, add in the vegetable broth or your choice of kombu or shiitake mushroom broth.
Adding Vegetables: Begin with the harder veggies that take longer to cook, such as carrots or radishes. After placing them in, seal the pressure cooker lid.
Cooking: Set the pressure cooker on high for about 3 minutes. It's a brief time, but remember, we're aiming to retain the freshness and crunch of the vegetables, and the pressure will expedite their cooking process.
Release and Add: After the 3 minutes, perform a quick release. Now, open the lid and add in the more delicate vegetables like bok choy, tofu, or mushrooms.
Final Simmer: Without sealing the lid, let the hot pot simmer on the regular stove setting for another 5 minutes. This will allow the more delicate veggies to cook in the residual heat and the flavors to meld beautifully.
Serve: Dish out your Veggie Hot Pot into individual bowls and serve hot.
Cooking Tips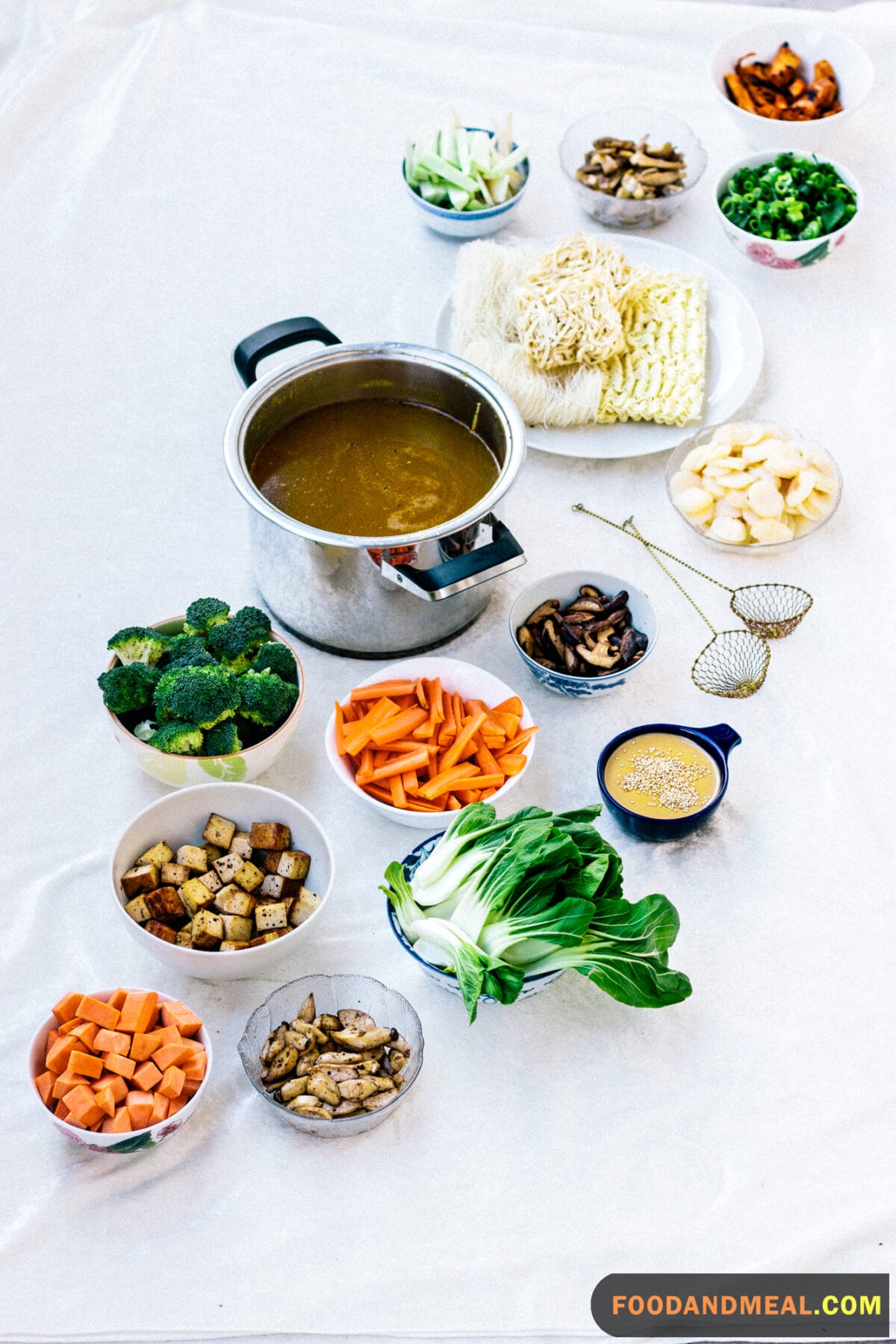 Vegetable Freshness: Always use the freshest vegetables. Their natural flavors elevate the hot pot's taste.
Order Matters: When cooking, always start with the harder vegetables. They take longer and ensure everything has just the right texture when done.
Seasoning: While the hot pot is flavorful, it's often light. Always have condiments like soy sauce, chili oil, or ponzu sauce on the side for those who prefer a punch.
Common Mistakes: Overcooking the vegetables is a usual pitfall. Retaining a slight crunch, especially in veggies like bok choy or snap peas, is key. Also, avoid adding too much liquid; it's a hot pot, not a soup.
Serving Suggestions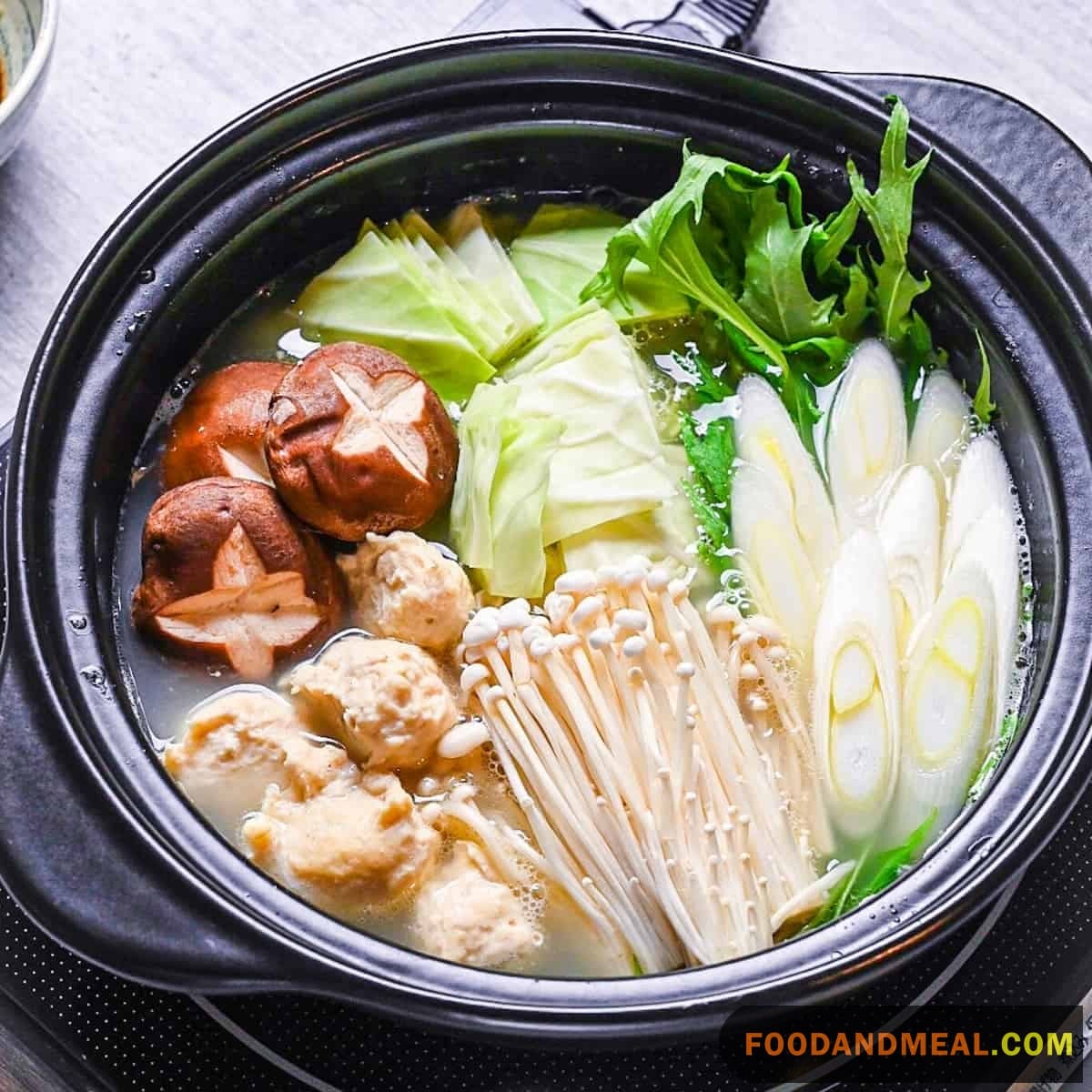 Occasions: This Veggie Hot Pot is ideal for those cozy winter evenings or when you have vegetarian friends over for a dinner party. It's also the perfect centerpiece for a Japanese-themed night.
For the Audience: Health enthusiasts, vegetarians, or anyone looking to indulge in a light yet satiating meal would be your keenest audience.
Complementing Sides: Steamed jasmine rice or udon noodles will enhance the overall experience. A side of Japanese pickles or a light salad with a ginger dressing can also complement the pot's flavors.
Beverages: Pair it with some warm sake, chilled Asahi beer, or a simple pot of green tea. If looking for non-alcoholic options, a yuzu or cucumber cooler can be refreshing.
Serving Aesthetics: Consider using traditional Japanese bowls. And remember, ladling out the hot pot is an art. Make sure you're balancing both broth and veggies in every serving.
FAQs of Veggie Hot Pot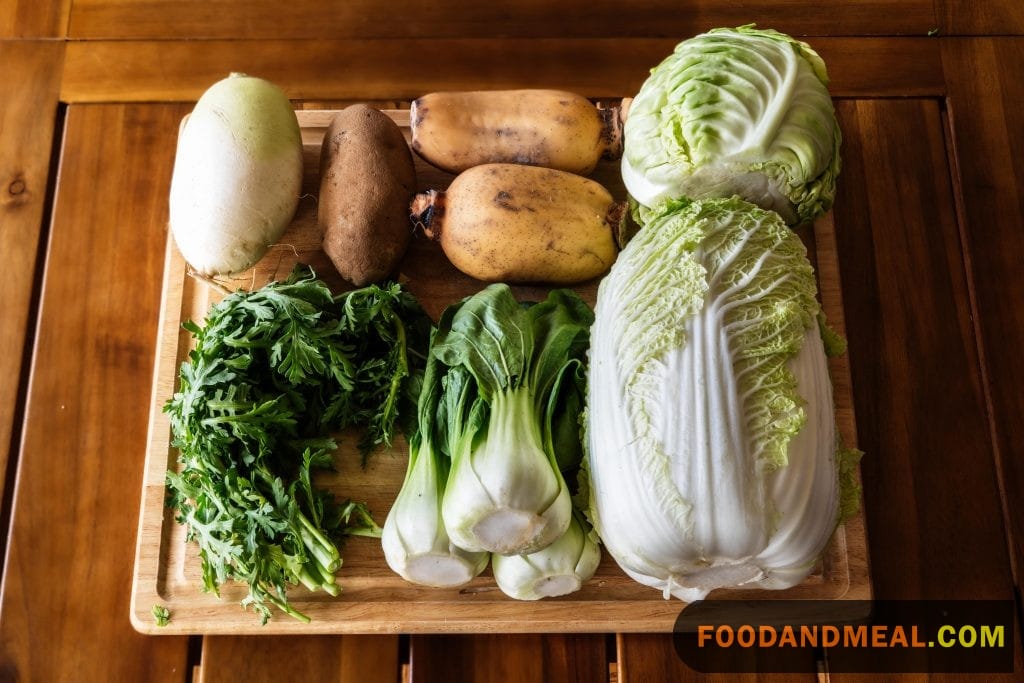 Can I use frozen vegetables for the Veggie Hot Pot?While fresh vegetables are recommended for the best flavors and textures, frozen vegetables can be used as a last-minute substitute. Ensure they're thoroughly thawed and drained to avoid watering down the broth.
I don't have the mentioned vegetables; can I improvise?Absolutely! The beauty of a Veggie Hot Pot is its flexibility. Use what you have on hand or what's in season, ensuring you adjust the cooking time accordingly.
How spicy is this hot pot?The Veggie Hot Pot, as described, has a mild flavor profile. However, you can increase the heat by adding more chili or serving with a spicy condiment.
How do I store leftover Veggie Hot Pot?Let the hot pot cool down to room temperature. Transfer it to an airtight container and store it in the refrigerator. It's best enjoyed within 2-3 days for optimal freshness.
Can I reheat the Veggie Hot Pot?Yes, you can reheat it on the stovetop until it's simmering. Ensure it's heated through before serving. Avoid reheating multiple times as it can make the vegetables too soft and lose their original texture.
Dive into our Japanese Veggie Hot Pot recipe. Savor tradition, fresh ingredients, and expert tips. Get cooking now!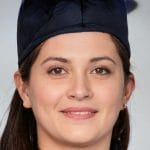 Hi! I'm Nazia of 'Nazia Cooks', a self-taught baker and cook residing in Chennai. Rooted in the rich South Indian culinary landscape, my palate has expanded to embrace global flavors. I revel in crafting fusion dishes, melding traditions to birth unique tastes.
Affiliate DisclaimerAbout The Content
As an affiliate, we may earn a commission from qualifying purchases. We get commissions for purchases made through links on this website from Amazon and other third parties.