Print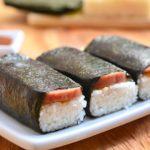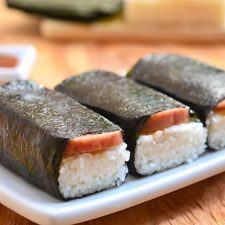 How to Make Spam Musubi – 10 easy Steps
---
Description
Spam musubi is often associated with sushi as it uses sushi rice and nori.  Nevertheless, it claims its own name and well… it is spam musubi.  If you're also associating it with Japanese, don't worry because you have enough reason to think so.  Only that, spam musubi is not a Japanese native but is hailed from the wonderful island country of Hawaii.
In Hawaii, musubis are sold everywhere—in cafeterias, school canteens and convenience stores.  This dish is very flexible as it can be consumed as breakfast, lunch, dinner or snack.  If you want a taste of it, then this recipe is made just for you.
Read more Japanese Recipes
---
Scale
Ingredients
Spam Musubi
Ingredients
1

can of Spam

3 cups

of sushi rice, not cooked
Nori sheets
soy sauce
sugar
furikake or li hingmui
The material
Recommend: Direction to make sushi balls
---
Instructions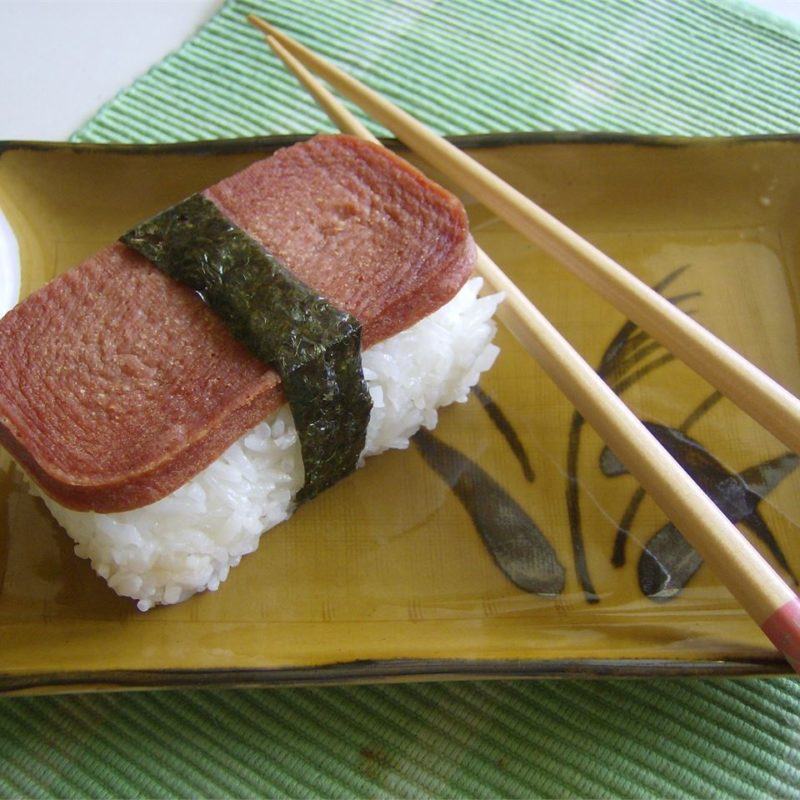 (Note: As you can notice there are no provided measurements except for the sushi rice.  This is because you have work according to your personal taste and preference.)
Remember this ratio: every 1 can of spam is enough for every 3 cups of rice. Boil the three cups of rice and commence do the next steps.
Open the can of Spam, get the meat and slice it into 8 equal slices.
Incorporate soy sauce and sugar in a bowl, adjusting it to the taste you prefer.
Fry the Spam slices in a skillet over medium-high heat.
After a minute or two, put the soy sauce and sugar mix onto the Spam. Carefully mix the mixture with the meat and keep on frying until Spam is crisp.
Transfer the Spam into a plate and begin the assembling.
Cut the nori strips in half lengthwise and put inside the musubi maker.
Scoop a generous amount of rice into the mold. Using the handle of musubi-maker, press down the rice hard.  This will make the consistency of your musubi compact so it can be eaten easily.
Layer furikake over rice and put Spam over it. Put another layer of furikake and another layer of rice over it. Press the contents again until they attain the standard firmness.
Take the musubi off from the maker and wrap it with nori. Spam musubi is best eaten when it is freshly cooked.