Print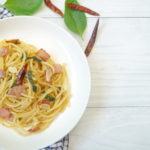 How to Prepare Spaghetti Aglio E Olio – 4 easy steps
---
Description
Aglio E Olio in Italian literally means 'garlic with oil'. In other words, this traditional Italian recipe is a spaghetti recipe mixed along with oil and ginger. Rather than pronouncing its name, preparing the dish itself is easier. This tasty and delicious Italian Dish can be served along with garlic bread or chicken.
Read more: https://foodandmeal.com/italian
---
Scale
Ingredients
½

pound Spaghetti

3

tbsps. Olive Oil

3

large cloves Garlic, thinly sliced

¼ tsp

. Red Pepper Flakes

1

–

2

tbsp. Parsley

1/3 cup

Parmesan Cheese (vegetarian is optional)
Black Pepper, freshly crushed to taste
Salt to taste
---
Instructions
Cook the spaghetti in boiling water with a little oil and salt and cook for 12-15 minutes. Stir occasionally to prevent the pasta from sticking to the boiling pot.
When the pasta is cooked, drain the water, rinse the pasta with cold water and set it aside.
Slowly toast the garlic on heated olive oil in a medium-heated pan. Make sure that you don't burn the garlic or it will taste bitter.
Add some pepper flakes before turning the stove off. Add the pasta, parsley, parmesan cheese, salt and pepper. Toss well until the spaghetti gets entirely coated with oil. Put it in a large plate then serve.
Notes
This recipe consists of two servings and can also be served along with any salad or soup as a side dish. The shelf life, on the other hand, can last up to 3 days if kept refrigerated.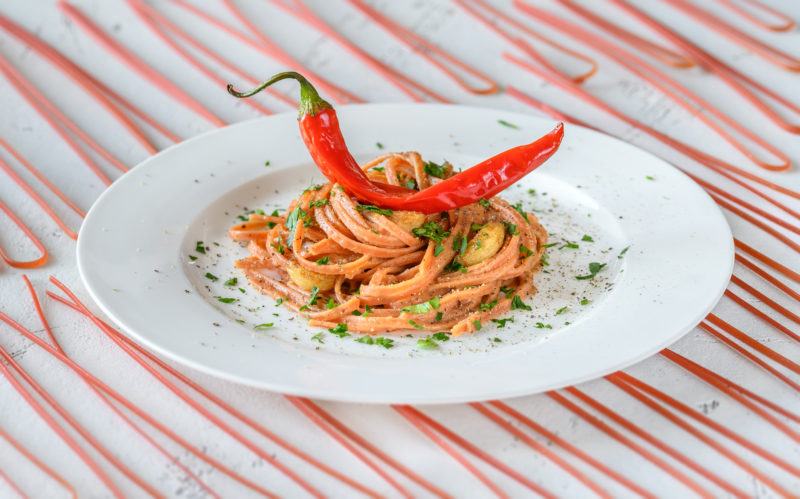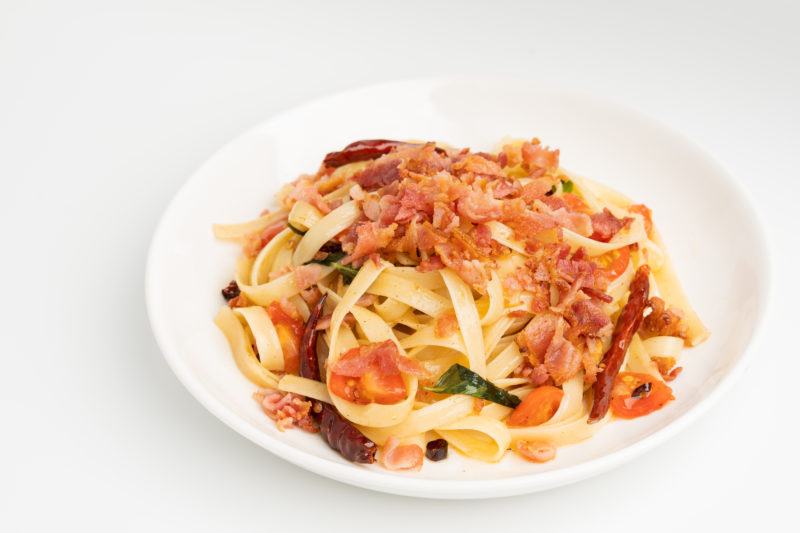 Keywords: Spaghetti Aglio E Olio