Hello, fellow foodies! It's JaimeInez from Food and Meal, ready to take you on another culinary journey. Today, we're heading to the heart of the Philippines, to the charming city of Iloilo, to discover a local favorite – Kbl (Kadyos-Baboy-Langka).
Imagine this: you're sitting in a quaint eatery in Iloilo, surrounded by the friendly chatter of locals. A bowl is placed before you, filled with a vibrant, hearty stew that instantly makes your mouth water. This is Iloilo's Kbl, a dish that perfectly encapsulates the rich culinary heritage of the Ilonggos.
Iloilo's Kbl (Kadyos-Baboy-Langka) Recipe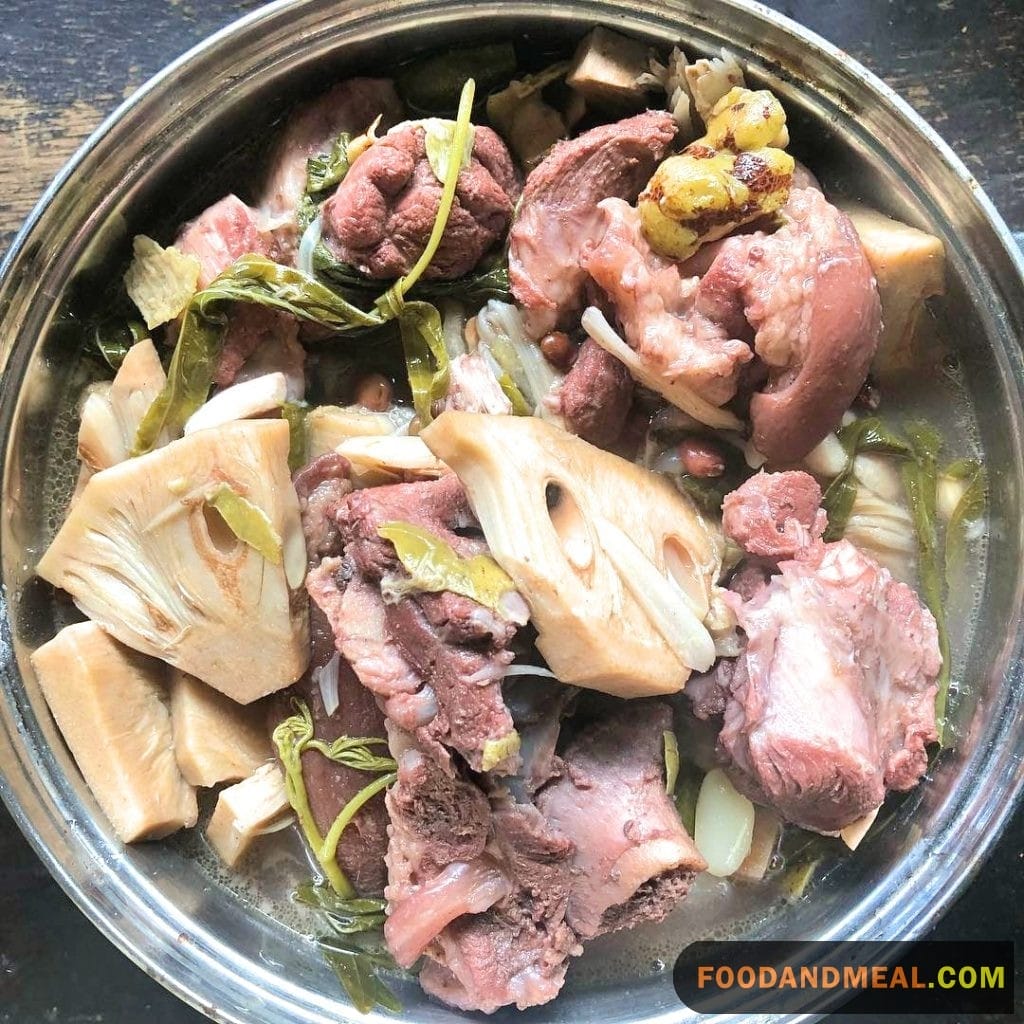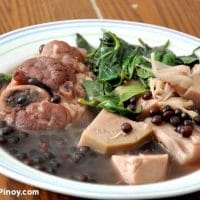 Iloilo's Kbl (Kadyos-Baboy-Langka)
Dinagyang Festival of Iloilo City (4th Sunday in January). Another fiesta in celebration of Sto. Niño, this one is celebrated a week after Sinulog and Ati- Atihan, in another Visayan province of Iloilo. Apart from celebrating the feast day of the Holy Child, it also commemorates the arrival of Malay settlers in Panay as well as the subsequent selling of the island by the Atis.
Print
Add to Collection
Go to Collections
Equipment
Ingredients
Instructions
Place pork pieces and water in a pot and simmer for about 45 minutes or until tender at medium low fire.

Stir in pigeon peas and jackfruit. Continue cooking for another 15 minutes.

Add batwan and pork bouillon. Season with salt and stir to combine.

Cook for another minute. Best served while hot.
Notes
KBL is a popular Visayan dish that is widely consumed not just in Iloilo but
also in the rest of Panay and Negros islands. It's basically a stew with pigeon
peas, pork chunks, and unripe jackfruit, hence the name KBL, which stands
for kadyos-baboy-langka. The dish is slightly sour, thanks to the souring
agent used all over the Visayas: batwan.
Share by Email
Share on Facebook
Share on Twitter
Nutrition
Calories:
51
kcal
|
Carbohydrates:
10
g
|
Protein:
3
g
|
Fat:
0.2
g
|
Saturated Fat:
0.05
g
|
Polyunsaturated Fat:
0.1
g
|
Monounsaturated Fat:
0.01
g
|
Cholesterol:
0.1
mg
|
Sodium:
14
mg
|
Potassium:
162
mg
|
Fiber:
3
g
|
Vitamin A:
1
IU
|
Calcium:
25
mg
|
Iron:
0.5
mg
© Food And Meal
This website provides approximate nutrition information for convenience and as a courtesy only. Nutrition data is gathered primarily from the Spoonacular Database, whenever available, or otherwise other online calculators.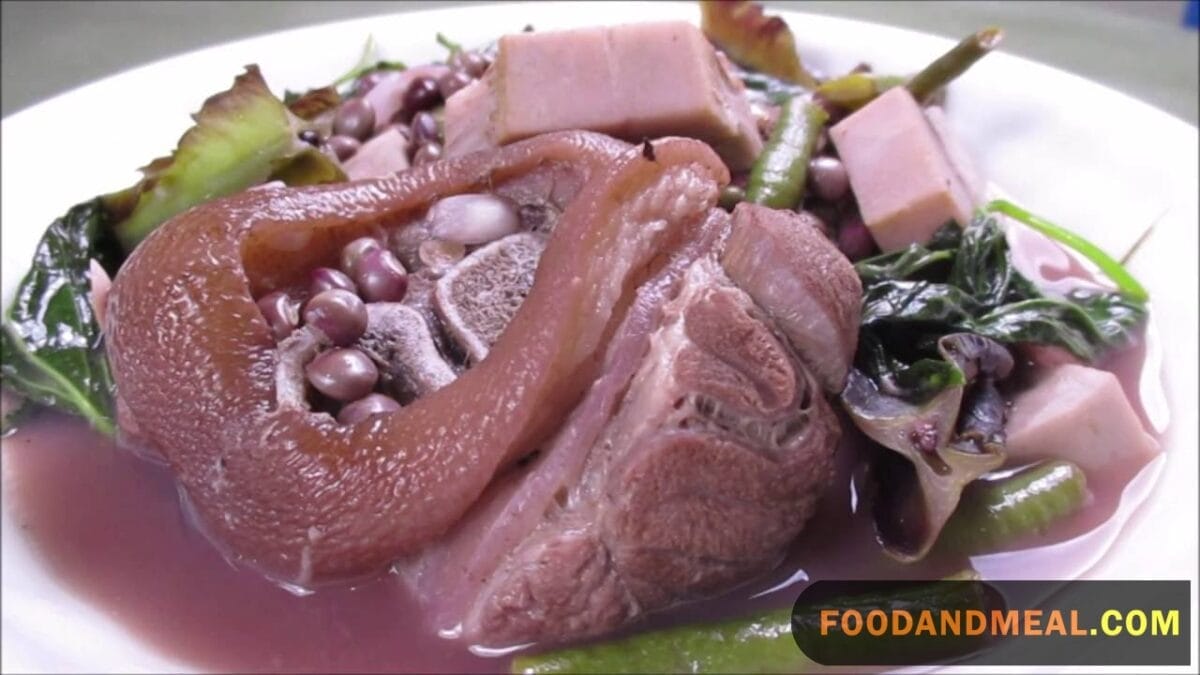 If you're a fan of convenience and efficiency like me, you'll be happy to know that you can cook Iloilo's Kbl using a pressure cooker.
Sauté Your Aromatics Start by sautéing your garlic, onions, and tomatoes in the pressure cooker until they're fragrant.
Add Your Ingredients and Broth Next, add your pigeon peas, pork, jackfruit, and tamarind broth to the pressure cooker.
Pressure Cook Set your pressure cooker to high and cook for about 15 minutes. This method ensures that the flavors are well-infused into the ingredients in a shorter amount of time.
Serve and Enjoy! Serve your Kbl with your choice of side and enjoy the comforting flavors of this Ilonggo classic.
Cooking Iloilo's Kbl in a pressure cooker not only saves time but also locks in the flavors beautifully. It's a great example of how traditional dishes can adapt to modern cooking methods. So go ahead, give it a try!
Tips for making Iloilo's Kbl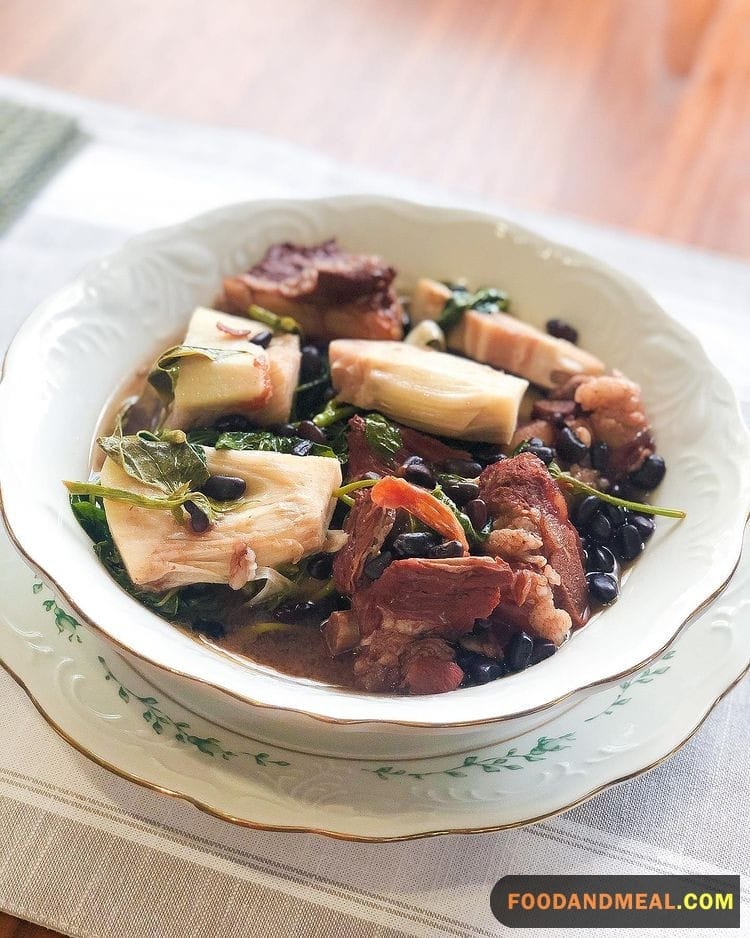 Cooking Tips for Iloilo's Kbl
Use Fresh Ingredients When preparing Kbl, always opt for fresh ingredients. Fresh pigeon peas, pork, and jackfruit will give your stew the best flavor.
Don't Rush the Cooking Process Kbl is a dish that benefits from slow cooking. Allow your stew to simmer gently until the flavors meld together beautifully.
Adjust the Sourness to Your Liking The sourness of Kbl comes from tamarind. Feel free to adjust the amount of tamarind to suit your taste.
Serving Suggestions for Iloilo's Kbl
Kbl is traditionally served with steamed rice. But if you're like me and love to experiment, try serving it with garlic fried rice for an extra flavor kick. And for a truly Ilonggo experience, pair it with a glass of cold calamansi juice!
FAQs about Iloilo's Kbl
Can I use canned pigeon peas for Kbl? Yes, you can! But fresh pigeon peas will give your Kbl a better flavor.
What can I use if I don't have fresh jackfruit? Canned jackfruit can be a good substitute. Just make sure to rinse it well to remove any syrup.
Can I use other types of meat for Kbl? Traditionally, Kbl is made with pork. But feel free to experiment with other types of meat.
How long does Kbl last in the fridge? When stored properly, Kbl can last for up to 3-4 days.
Can I freeze Kbl? Yes, you can freeze Kbl for up to 3 months. Just make sure to cool it completely before freezing.
So there you have it – Iloilo Kbl, a dish that offers a comforting taste of Ilonggo heritage. Give it a try and let me know how it turns out. Happy cooking!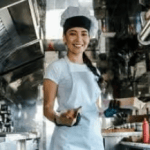 Cooking Like A Pro
Author Name : Jaime Inez
Address: Times Street, West Triangle, 1103, Quezon City, Metro Manila, Philippines
Phone:  96-2-4108596
Email: Contact@cookinglikeapro.net
Affiliate DisclaimerAbout The Content
As an affiliate, we may earn a commission from qualifying purchases. We get commissions for purchases made through links on this website from Amazon and other third parties.