Print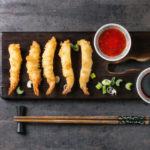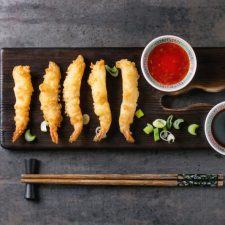 How to Cook Shrimp Tempura — 6 Steps
---
Description
Who wouldn't know about the famous shrimp tempura introduced to us by the Japanese?  What you may not know is that this classic dish is actually easy to prepare.  If you want the benefit of learning this dish and applying them, then read on.
Read more Japanese recipes
---
Scale
Ingredients
Shrimp Tempura
Ingredients
Shrimp, peeled and deveined
Tempura batter
Vegetable oil
For tempura batter (in case you can't find any):
1 cup

of flour

1 cup

of sparkling water

1

egg, beaten
Baking soda (optional)
Broccoli, finely chopped (optional)
Carrots, finely chopped (optional)
---
Instructions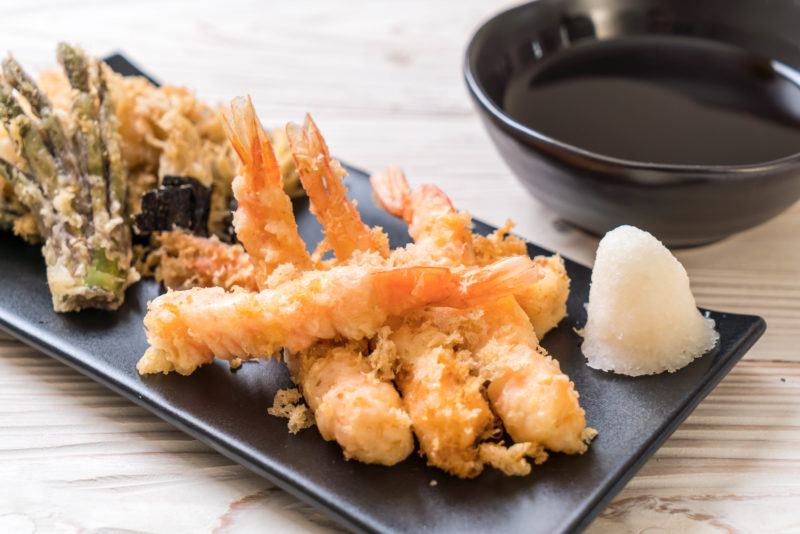 For the tempura batter, simply incorporate first the wet ingredients in one bowl and put the flour at the other bowl. Mix the wet ingredients in one bowl and pour them in with the flour later.  Add the vegetable in case you opt to have them in your batter. Whisk the ingredients—dry, wet and veggies—together and set aside.
Heat up saucepan over medium heat and pour an inch of veggie oil. Wait until the oil reaches up the 350⁰F temperature
While the oil heats up, dip the shrimps into the tempura batter.
As the oil attains the ideal heat, drop the shrimps into the oil and fry them till golden brown.
Remove shrimps from the oil using a slotted spoon and transfer into wire rack or plate lined with a paper towel.
Serve with your choice of sauce like vinegar, lemon juice, soy sauce with wasabi…etc.
Notes