A noodle dish isn't complete without the distinctive flavor of mayu, or burnt garlic. Many people use black garlic in ramen, but this isn't the same thing. The term "black garlic" refers to a fermented form of garlic, which is also made from low-heat aging. You can purchase black-garlic oil at specialty food stores or make it at home with this Mayu Tonkotsu Ramen Recipe.
Mayu Tonkotsu Ramen Recipes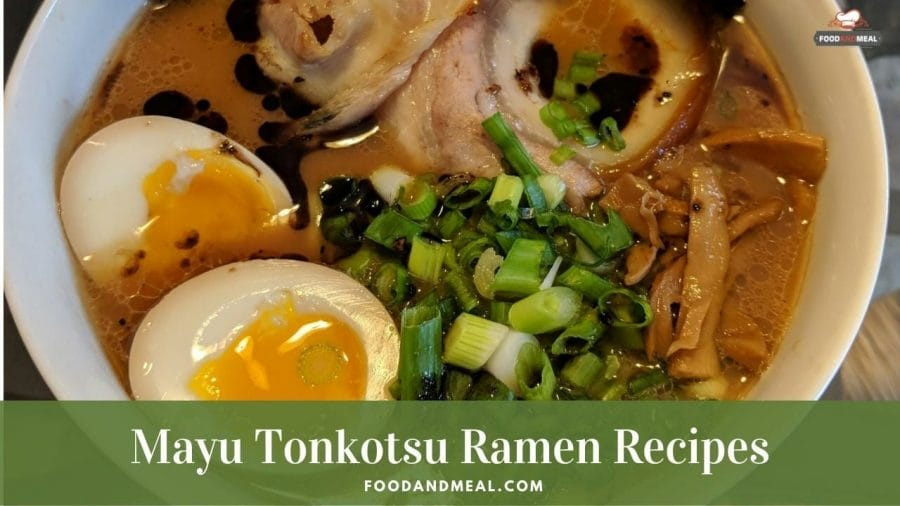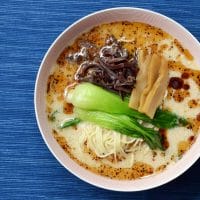 Mayu ( Black Garlic OIl ) Tonkotsu Ramen
In Kumamoto prefecture, an area in the south of Japan on Kyushu island, they make their tonkotsu ramen a little differently. Garlic plays a huge role, with a healthy dollop of instantly recognizable blackenedgarlic paste. This recipe also uses dried garlic. Look for dried or dehydrated garlic chips or flakes; they're sold in many supermarkets and specialty food stores, and online. The garlic never overpowers; just enough to balance the creamy pork soup and salty soy-sauce tare with a spicy, pungent kick.
Print
Pin
Add to Collection
Go to Collections
Equipment
Instructions
With all your ingredients ready to go, bring a large pot of water to a boil over medium-high heat.

Heat your ramen bowls by filling them halfway with hot water. The bowls don't need to be scalding, but they should be hot to the touch. Dump out the hot water and dry the bowls with some paper towels or a clean towel.

Put the tare and soup in a medium saucepan. Mix and bring to a simmer over low heat.

Cook the noodles in the large pot of boiling water. Ramen that has been cut to a standard thickness (about 1 mm) will cook in 1 to 2 minutes.

About 30 seconds before the noodles are finished cooking, ladle the soup into the ramen bowls.

Drain the noodles, taking care to shake off as much excess water as you can. Carefully place some noodles in each bowl of soup, keeping them tidy.

Place 1 or 2 slices of chashu, 1 tablespoon of

garlic

chips, and a sprinkle of negi neatly on the ramen. Drizzle 1 tablespoon of mayu over each bowl. Serve immediately.
Video
Notes
Shops in Kumamoto often serve their ramen with different styles of garlic condiments. One shop pickles sliced garlic in their shoyu tare. Another shop serves powdered garlic to sprinkle on top. Many shops have garlic presses and raw cloves available on the countertop. Feel free to experiment with any kind of garlic creation you come up with.
Share by Email
Share on Facebook
Share on Twitter
Nutrition
Serving:
1
bowl
|
Calories:
703
kcal
|
Carbohydrates:
128
g
|
Protein:
25
g
|
Fat:
9
g
|
Saturated Fat:
3
g
|
Polyunsaturated Fat:
3
g
|
Monounsaturated Fat:
2
g
|
Cholesterol:
6
mg
|
Sodium:
2572
mg
|
Potassium:
1176
mg
|
Fiber:
6
g
|
Sugar:
7
g
|
Vitamin A:
625
IU
|
Calcium:
92
mg
|
Iron:
2
mg
© Food And Meal
This website provides approximate nutrition information for convenience and as a courtesy only. Nutrition data is gathered primarily from the Spoonacular Database, whenever available, or otherwise other online calculators.
Other ways to making Mayu Tonkotsu Ramen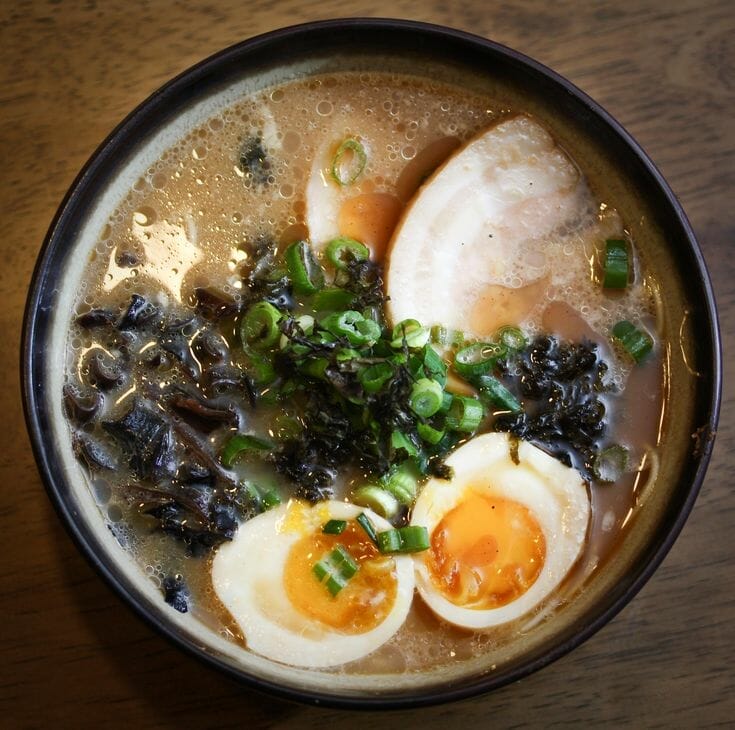 To make the most authentic tonkotsu ramen, you need to first prepare the mayu. The broth is made from pork bones simmered for an extended period of time, and the result is a thick, viscous soup with a delicious noodle flavor. While it is possible to use regular garlic in this recipe, the flavor is more complex. In addition to black garlic, Scott's mayu incorporates three commonly used aromatics: garlic, sesame, and ginger.
This soup is made with roasted pork bones, making it more flavorful than its counterparts. The broth is usually thick and salty, with pork or a combination of both. The broth is thick, and it is best served when served hot. This type of ramen is a great option for a quick meal. One serving is enough to satisfy the needs of two adults. This ramen is often sold in cartons, which is convenient for traveling.
About Mayu Tonkotsu Ramen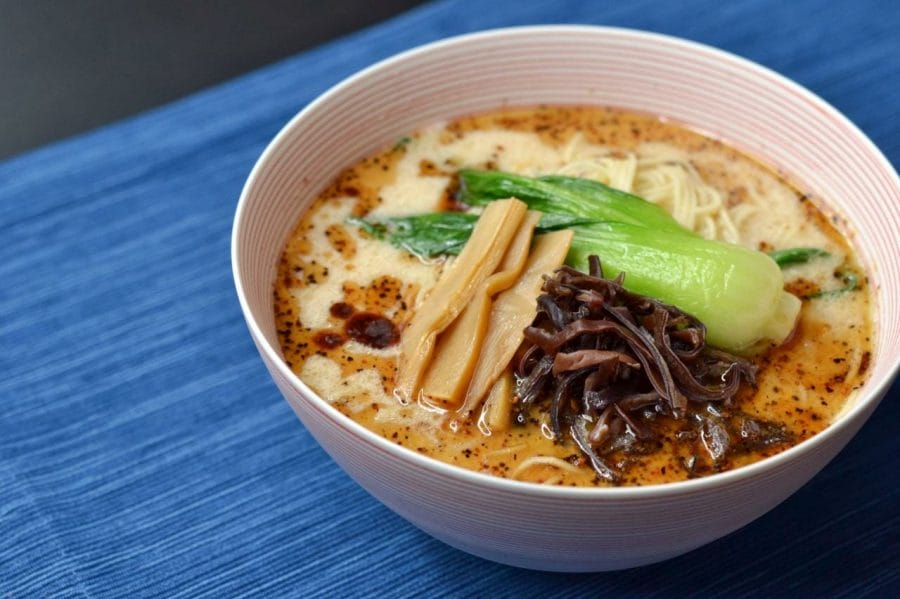 The traditional recipe for ramen is often called "black garlic oil." However, you can substitute regular garlic for black garlic in this dish. It's better to use regular, not black, because black garlic is harder to find and more expensive. The key to making great mayu is balancing the flavors of the three main aromatics: dashi, miso, and white vinegar. Using this combination will give your ramen the distinctive flavor that is so common in Japanese cooking.
Tonkotsu ramen originated in the Fukuoka area. It is not to be confused with the deep-fried pork dish tonkatsu. This ramen is a specialty dish in the Kyushu region and is popular throughout the country. A common variant of this dish is the standard Tonkotsu, which is a broth made with pork bones and other ingredients. The broth is made with hard ramen noodles and served with a side of garlic.
A classic dish of ramen is the traditional version of this style. It is typically a dark, rich broth made with pork bones and pork fat. While the name suggests that the broth is black garlic-based, it does not. The recipe calls for regular garlic, which is more expensive and harder to find than black garlic. It is served with a generous amount of fried garlic. Alternatively, the broth is served with a flavored broth.
The black garlic used in the broth is called "mayu" and is often called black garlic oil. While the black garlic is more commonly used in this broth, it isn't the same as black garlic. It isn't a black-garlic-based version. In addition to black-garlic, some people use white garlic. The latter is considered a more traditional version of tonkotsu ramen.
The flavor of tonkotsu ramen is characterized by its deep, creamy broth. The thick noodle and thick broth are in harmony. The standard Tonkotsu ramen is rich in soy sauce, while the Mayu Tonkotsu is garlic-based. In contrast, the Shio Tonkotsu is garlic-based. The Mayu version, on the other hand, is flavored with garlic.
The soup is rich in pork fat, and the sauce is based on pork bones. The broth is rich in tonkotsu, which is a type of meat stock. This soup is creamy, thick and made from a rich, meaty broth. The noodle is thin and spongy, and the tonkotsu is creamy. There are several varieties of the soup. You can get the standard Tonkotsu Shio, or you can order a garlic-based Tonkotsu Mayu.
The flavor of this ramen is not too strong. It is not as rich as the usual ramen, and the broth is thick and viscous. In fact, some people prefer the Mayu version over the Shoyu Tonkotsu because it has less fat. The noodle is also a great way to get some fiber. You can try a noodle from Fukuoka, which is rich in garlic.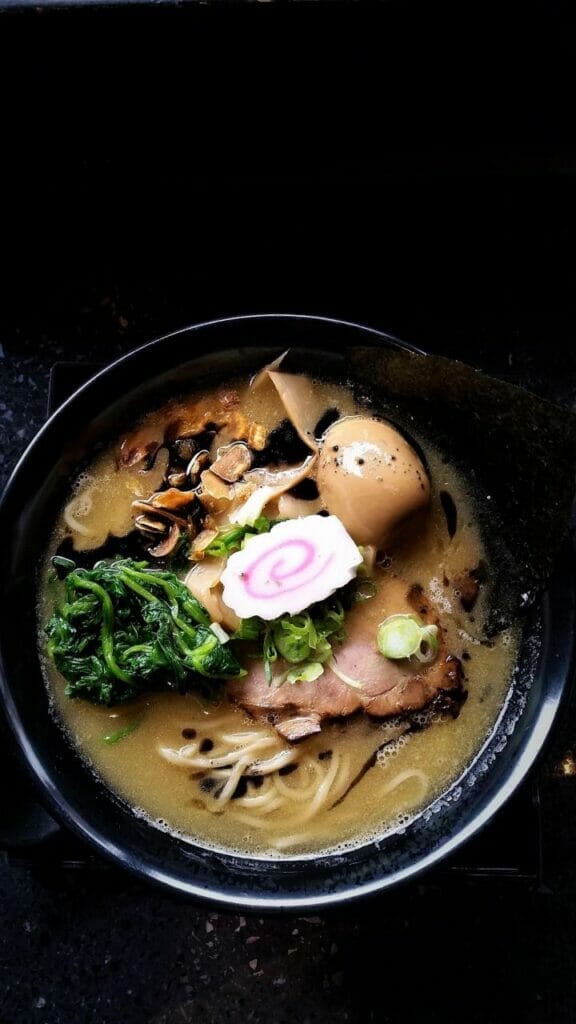 Food and Meal website is a website you should not miss if you love to cook. Leave a kind comment below to let us know you're passionate about cooking! And share this post to let your friends know how you are passionate about cuisine.