Hello, fellow food enthusiasts! It's JaimeInez again, your culinary guide from the Food and Meal website. Today, we're heading to the rice granary of the Philippines – Nueva Ecija. Our gastronomic spotlight? The province's refreshing Buko Lumpia!
Nueva Ecija is a place that never fails to amaze me. Its vast rice fields, warm-hearted people, and of course, its unique and flavorful cuisine. One dish that stands out is the Buko Lumpia. For those unfamiliar with this delicacy, it's a spring roll filled with young coconut strips and mixed with sweetened cream. It's a dish that perfectly captures the essence of Nueva Ecija's culinary scene.
Nueva Ecija's Buko Lumpia Recipe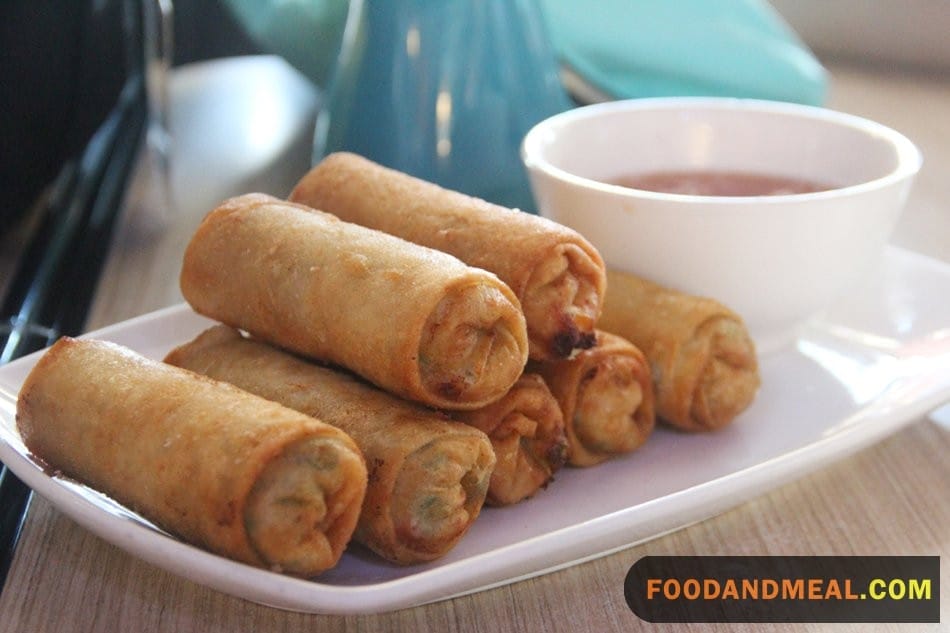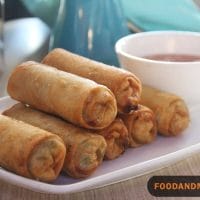 Nueva Ecija's Buko Lumpia
Tanduyong Festival of San Jose City, Nueva Ecija (4th Sunday of April). Onions form part of the city's blooming economy. To celebrate its contribution to the livelihood of the locals, the Tanduyong fiesta is held yearly. It features lots of dancing, lots of fun-filled activities, and of course, lots of amazing local food.
Print
Add to Collection
Go to Collections
Equipment

Ingredients
Instructions
Heat a tablespoon of oil and sauté garlic, onions, and chicken.

Stir in young coconut meat, plus celery. Season with sugar, salt, and pepper. Stir-fry for a few minutes, then, turn off heat. Set aside to cool.

Once cooled, spoon lumpia filling in a lumpia wrapper, fold tightly, then, carefully seal the edges.

Heat half a cup of vegetable oil in a pan and fry buko lumpia until crispy and golden brown.

Serve immediately with your favorite vinegar dip.
Notes
Apart from being a nation of lechon, the Philippines is also a nation of spring
rolls. It has a number of different versions, which vary according to the
wrapper, the filling, and how it is cooked. Either fried or served with a
freshly made wrapper, you will never get short of delicious lumpia recipes
when you come for a visit. Nueva Ecija, a province in Central Luzon, has its
own lumpia version made of coconut meat instead of the usual bean sprouts
and heart of palm. It's a simple yet very tasty version that is a common sight
at fiesta buffets.
Share by Email
Share on Facebook
Share on Twitter
Nutrition
Calories:
17
kcal
|
Carbohydrates:
1
g
|
Protein:
3
g
|
Fat:
0.3
g
|
Saturated Fat:
0.1
g
|
Polyunsaturated Fat:
0.1
g
|
Monounsaturated Fat:
0.1
g
|
Trans Fat:
0.002
g
|
Cholesterol:
8
mg
|
Sodium:
16
mg
|
Potassium:
54
mg
|
Fiber:
0.05
g
|
Sugar:
0.2
g
|
Vitamin A:
10
IU
|
Vitamin C:
1
mg
|
Calcium:
3
mg
|
Iron:
0.1
mg
© Food And Meal
This website provides approximate nutrition information for convenience and as a courtesy only. Nutrition data is gathered primarily from the Spoonacular Database, whenever available, or otherwise other online calculators.
Cooking Nueva Ecija's Buko Lumpia using air fryer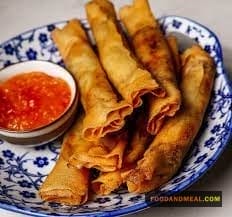 Preparation of Buko Filling: Mix the grated young coconut meat, sweetened condensed milk, and all-purpose cream. Stir until well incorporated. Set aside to let the flavors meld together.
Wrapping the Lumpia: Lay out a lumpia wrapper on a clean surface. Place about 2-3 tablespoons of the buko mixture in the center of the wrapper. Fold the sides towards the center and roll the wrapper tightly around the filling, creating a cylindrical shape. Repeat with the remaining wrappers and filling.
Sealing the Lumpia: Beat the egg and use it as an adhesive to seal the edges of the wrapper. Ensure that the filling is fully encased to prevent it from leaking out during cooking.
Air Frying: Preheat the air fryer to 180°C or approximately 360°F. Arrange the lumpia in the air fryer basket, ensuring they are not overlapping. Cook the lumpia for about 10-12 minutes, or until golden brown and crispy. Depending on the size of your air fryer, you may need to do this in batches.
Adding the Sugar Coating: While the lumpia are still hot, roll them in brown sugar to provide a sweet outer layer.
Serving: Allow the lumpia to cool slightly before serving, as the filling will be very hot. Enjoy this delicious dessert warm for optimal taste.
Tips for making Nueva Ecija's Buko Lumpia
Since we already have the recipe, let's focus on some tips and tricks to perfect our Buko Lumpia.
Cooking Tips
Freshness is Key: Always opt for fresh young coconut. This will significantly enhance the flavor of your Buko Lumpia.
Rolling Technique: Rolling the lumpia can be tricky. Make sure to tuck in the sides and roll it tightly to prevent the filling from spilling out.
Chill Before Serving: Buko Lumpia is best served chilled. Make sure to refrigerate it for at least an hour before serving.
Serving Suggestions
When it comes to serving Nueva Ecija's Buko Lumpia, I prefer to keep it simple. A drizzle of caramel sauce or a sprinkle of powdered sugar is all you need to enhance the sweet and creamy flavors of the dish.
FAQs
Can I use other types of filling for this dish? Yes, you can experiment with other fruits like mangoes or bananas.
What can I substitute for the cream? If you can't find cream, you can use condensed milk as a substitute.
Can I make this dish less sweet? Absolutely! Feel free to adjust the amount of sugar according to your preference.
How long can I store leftover Buko Lumpia? Properly stored, it can last up to 2-3 days in the fridge.
Can I freeze Buko Lumpia? Yes, but it may affect the texture of the coconut when thawed.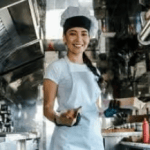 Cooking Like A Pro
Author Name : Jaime Inez
Address: Times Street, West Triangle, 1103, Quezon City, Metro Manila, Philippines
Phone:  96-2-4108596
Email: Contact@cookinglikeapro.net
Affiliate DisclaimerAbout The Content
As an affiliate, we may earn a commission from qualifying purchases. We get commissions for purchases made through links on this website from Amazon and other third parties.