Description
Pork dishes are not limited in the chunk of meat that we usually enjoy in various typical dishes.  As they say, everything about the pig except for the 'oink' is served as a dish. Pig ears contain collagen that is most handy when it comes to making hearty broth that could be served as a soup or ingredient to another dish.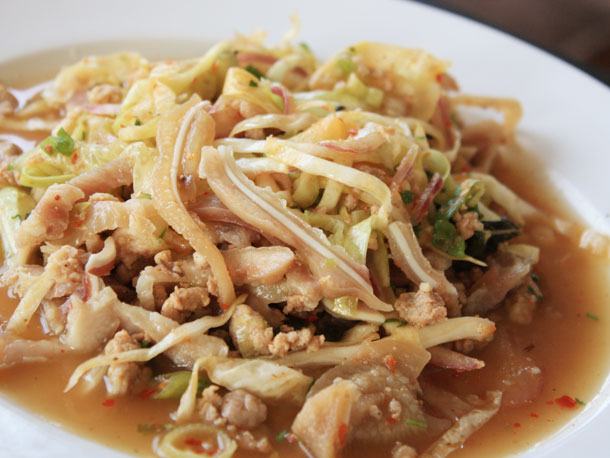 ---
Pork ears
Kosher salt
Aromatic spices:
Peppercorns
parsley stems
bay leaf
garlic
shallots
Vegetable oil
Materials
Kitchen torch (or disposable razor)
Skillet
Large pot
Thermometer
Slotted spoon
Paper towels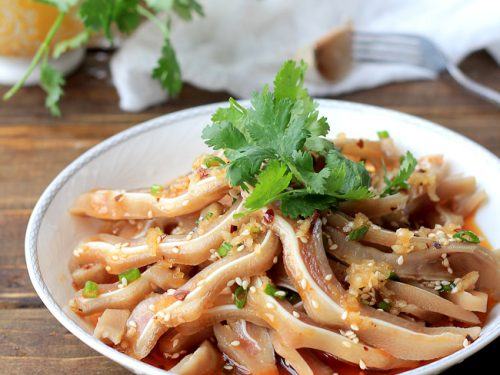 ---
Instructions
Using the kitchen torch or razor, remove the remaining hair on the pig's ears. Scrub the ears to thoroughly clean the ears.  It is best that you wash them under the running water.
Put a pot of water over a medium-high flame, add the pig ears, aromatic spices and season with salt. Bring the ears into a simmer for about 1 ½ hours, making sure that they are tender before turning off the stove.
Drain the pig ears and dry them using the paper towels and slice the ears into strips.
Put a skillet over a medium-high flame and add a few tablespoons full of vegetable oil. Saute the shallots and garlic until they emit a fragrant aroma.
Add the pig ears and continue to sauté until the strips attain the golden brown coloring.  This will take about 5-7 minutes, but continue to do so if you prefer thicker strips.
Nutrition
Calories:

264

Sodium:

215.8 mg

Fat:

17.1g

Saturated Fat:

6.1g

Protein:

25.4g

Cholesterol:

92.7mg
Keywords: Pig Ears, How to Cook Pig Ears ,