Print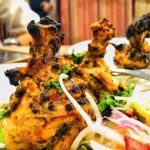 How to Prepare Kalmi Kabab Recipe – 9 easy steps
---
Description
Kalmi Kabab comes from two separate words, Kalmi which literally means 'frying' and Kabab meaning 'stick'. As a whole, it literally means frying meat on a stick.
Depending on what you desire, you can either use chicken breast or mutton pieces in cooking Kalmi Kabab. Keep in mind, though that the secret in preparing delicious and juicy Kalmi Kabab lies in the marinating process and baking time of the dish. It means that the longer the time you marinate and bake the Kalmi Kabab, the juicier and more delicious it turns out.
Read more: recommend non-vegetarian food
---
Kalmi Kabab
Ingredients
 For Kebab
6

pcs. Chicken, thinly sliced

½ tsp

. Ginger Paste

½ tsp

. Garlic Paste

2

tbsps. Lemon Juice

2

tbsps. Cashew Paste

½ cup

Curd or Thick Market Yogurt

3

tbsps. Cream

½ tsp

. Red Chili Powder

¼ tsp

. Haldi or Turmeric Powder

3

tbsps. Roasted Besan

1

pc. Whole Egg

¼ tsp

. Potli Masala
Salt to taste
For Kebab Masala
1/8 tsp

. Garam Masala Powder

1/8 tsp

. Nutmeg Powder

¼ tsp

. Sukha Dhaniya or Coriander Powder

1/8 tsp

. Roasted Cumin Seeds
Sticks for skewing
---
Instructions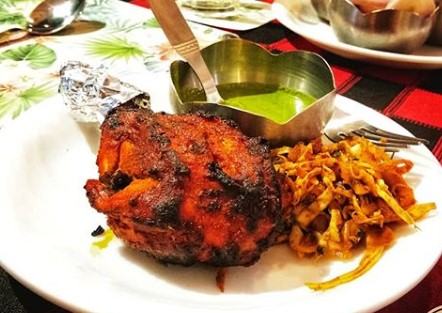 Soak the wooden skewers first for at least 2 to 3 hours. This will prevent the skewers from burning during cooking. Cut the chicken or mutton pieces then set it aside.
Take ¼ teaspoon of Powdered Potli Masala. Next, dry roast besan in a kadai until it turns light brown.
In a separate bowl, prepare the spices by mixing the roasted cumin seeds along with coriander, nutmeg and masala powders before setting it aside.
Prepare the marinade in a large bowl by adding and mixing all of the ingredients one by one except the egg, besan and spices.
Add the dry spices and salt according to your taste before adding the egg and besan then mix it well until no lumps are formed.
Put the already-cut chicken or mutton pieces in the marinade and let it sit in the refrigerator for at least four hours or overnight.
Preheat the oven at 400 degrees Fahrenheit and brush the grills with some oil. Skew the marinated chicken or mutton pieces before placing it there. Bake for at least 20-25 minutes, turning the Kabab once the bottom part turns brown.
Brush with some butter and grill for another two minutes before serving.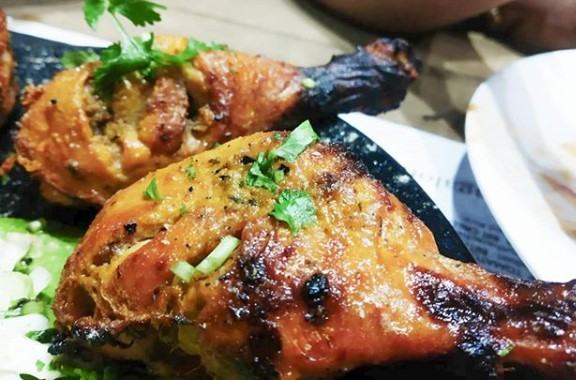 You may also like: How to Make Buffalo Chicken Sandwich