Print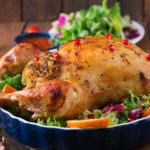 How to Cook Roasted Chicken with Rice Stuffing – 12 easy steps
---
Description
Roasted chicken with rice stuffing is one signature dish within the countries of the South Mediterranean like Spain, France, Greece and Italy.  The smoky tang of the roasted chicken and the warm, comfortable nourishment of rice is quite a perfect blend for this dish.  Not only that, we're talking the Mediterranean here so we are also bringing out the herbs and spices along.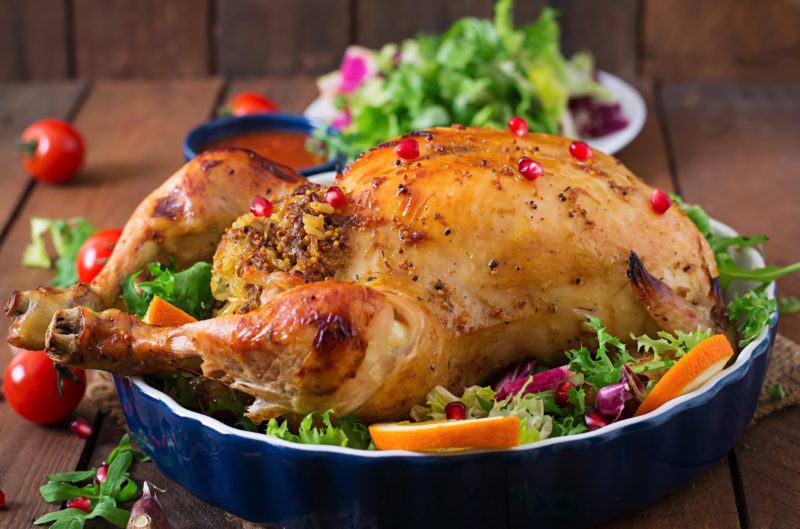 Read more Greek Recipes
---
1

whole chicken

3 ½ cups

of chicken broth (with a little salt)

1

large white or yellow onion, chopped
Celery, chopped

1 ½ cups

of rice, long-grain variety

½ cup

of dried figs and apricots, chopped

½ tsp

. of fresh thyme

2 tbsp

. of lemon juice, freshly squeezed

¼ tsp

. of ground black pepper
Olive oil
Optional ingredients
1 ½ tbsp

. pine nuts, roasted

1

garlic clove, minced
---
Instructions
Bring your oven into a 375⁰F heat.
Put a pot over medium-low heat and pour into it 3 cups of liquid chicken broth, chopped onions and celery. Cover the broth and cook for about 5 minutes.
Put the rice, thyme and apricots into the broth and cover again. Leave it be until all the liquid has seeped through the rice.
Get your whole chicken and rub it with 1 tsp. of lemon juice(put the remaining 1 tsp. aside), pepper.
Get the rice stuffing and shove it inside the chicken.
After stuffing the chicken bring the back legs of the bird together and tie them with a decorative bow.
Lay the chicken on a lightly greased rack in the roasting pan with its breast side exposed upwards.
Roast the bird for about an hour (or 1 hr. and 15 mins.) but check on it from time to time.
If you have extra stuffing, put it in a casserole and cook with the chicken for the last half hour of the roasting process.
Remove both the chicken and stuffing casserole from the oven and let it cool down for 15 minutes.
Pour the remaining 1tsp. of lemon juice over the chicken and drizzle some olive oil.
Serve the stuffed roasted chicken with salad such as steamed broccoli rabe or any green salad.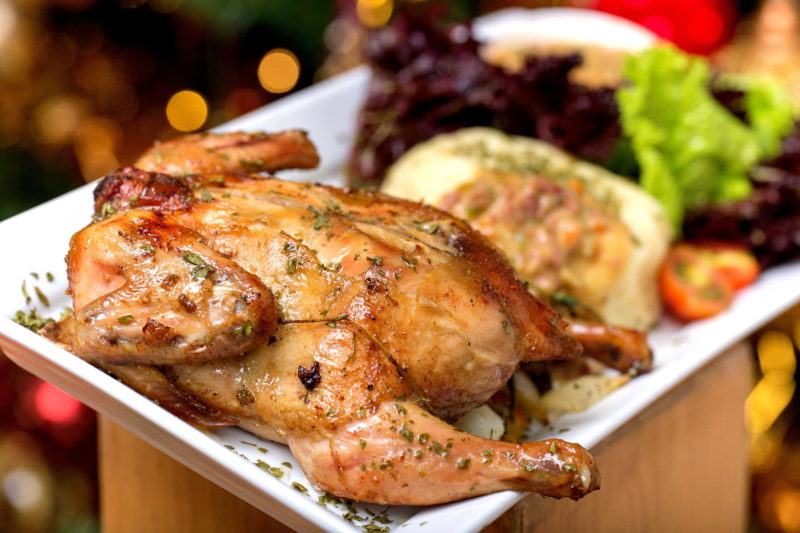 Notes
If you opt to cook with the optional ingredients, be sure to sauté them first in oil before pouring the broth.
Don't stuff the bird's cavity with too much rice as the air can't circulate within and can reach the right temperature easily.
Nutrition
Serving Size:

1

Calories:

414.

Sugar:

0.5 g

Sodium:

219.8 mg

Fat:

12.1 g

Saturated Fat:

4.5 g

Unsaturated Fat:

1.4 g

Trans Fat:

2.4 g

Carbohydrates:

31.7 g

Protein:

42.5 g

Cholesterol:

178.8 mg
Keywords: Roasted Chicken, Roasted Chicken with Rice Stuffing,