Hello there, fellow food lovers! I'm JaimeInez, your friendly neighborhood foodie and the culinary mind behind the Food and Meal website. Today, we find ourselves in the heart of the Philippines – Baguio City. Our dish of the day? The tantalizing, lip-smacking delight known as Lechon Chop Suey!
Baguio City is a place that holds a special place in my heart. Not only for its cool climate and scenic views but also because it's where I first tasted the heavenly Lechon Chop Suey. For those who have yet to experience this divine dish, imagine this – tender lechon meat, stir-fried with an array of vibrant veggies, all brought together by a savory sauce that sends your taste buds into overdrive. It's a dish that bursts with flavor and has that homey comfort food vibe we all love.
Baguio City Lechon Chop Suey Recipe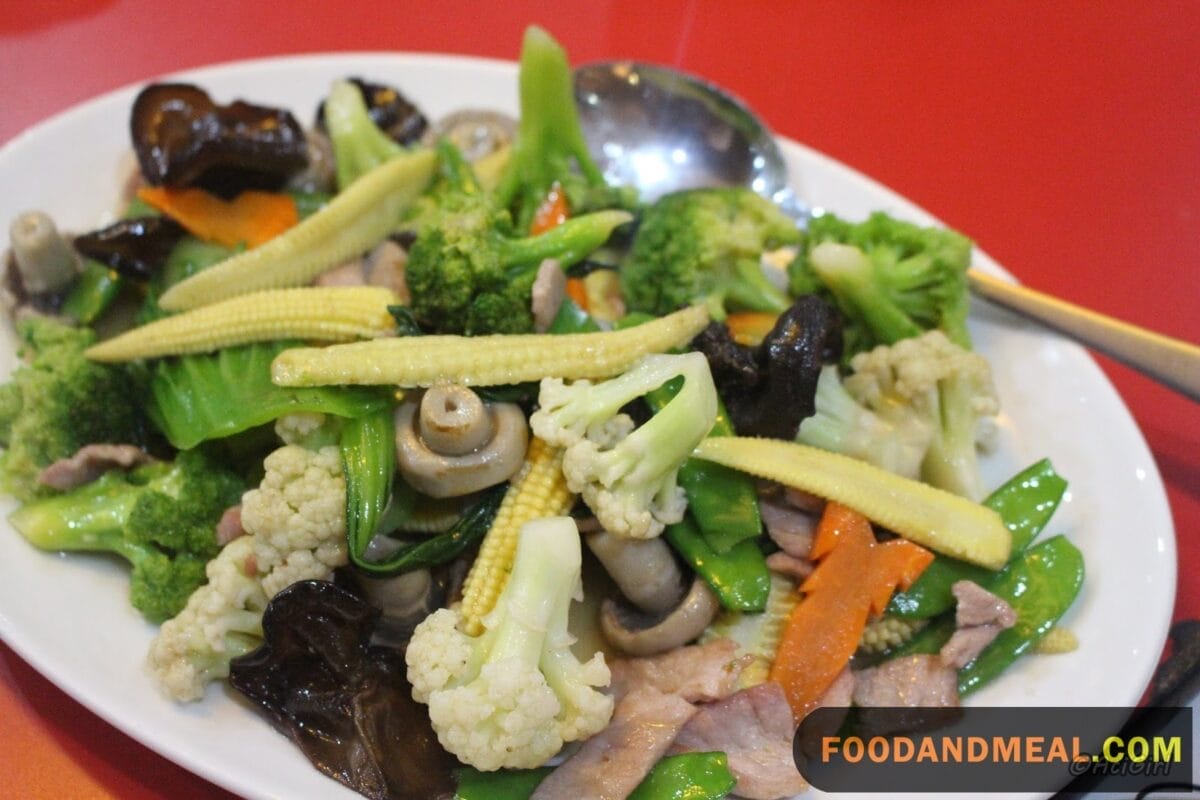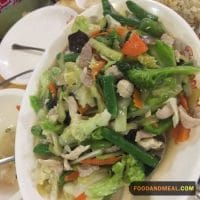 Baguio City Lechon Chop Suey
Penagbenga Festival of Baguio City (February). The summer capital of the Philippines, which is located in Northern Luzon, comes alive in February as it celebrates a festival similar to the Rose Parade of Pasadeña. Although it is the float decorations that's considered as the main feature of this festival, you should also watch out for its lively street dancing. The Penagbenga Festival does not only intend to celebrate the city's beautiful blooms, which is a source of livelihood for the locals, but also its ability to rise up after the devastating earthquake of 1990.
Print
Add to Collection
Go to Collections
Equipment
Instructions
Heat oil in a skillet or wok over medium fire and sauté garlic and onions until fragrant.

Stir in cauliflower, string beans, bell pepper, and carrots.

Mix cornstarch with broth, five-spice, oyster sauce, soy sauce, rice wine, and sesame oil in a bowl, stirring to blend.

Pour mixture onto the vegetables. Season with salt and pepper.

Turn heat to high, add broccoli, cabbage and pork belly, and stir fry for a few minutes until combined.

Serve warm.
Notes
This vegetable stir-fry is special enough to deserve a place at a Filipino buffet
spread. That's because the vegetables that are mostly included in Chop Suey
are quite pricey and are not normally produced in a typical backyard in this
tropical country. They only thrive in a cool climate, which explains why
these veggies abundantly grow in Baguio. But no, we are not going for the
usual Chop Suey. We are aiming for an extra special dish topped with acertified favorite: roast pork belly (or crispy-fried pork belly, whichever is
available), which is known locally as Lechon Kawali.
Share by Email
Share on Facebook
Share on Twitter
Nutrition
Calories:
710
kcal
|
Carbohydrates:
5
g
|
Protein:
13
g
|
Fat:
70
g
|
Saturated Fat:
24
g
|
Polyunsaturated Fat:
11
g
|
Monounsaturated Fat:
31
g
|
Trans Fat:
0.04
g
|
Cholesterol:
86
mg
|
Sodium:
359
mg
|
Potassium:
334
mg
|
Fiber:
1
g
|
Sugar:
1
g
|
Vitamin A:
279
IU
|
Vitamin C:
13
mg
|
Calcium:
35
mg
|
Iron:
1
mg
© Food And Meal
This website provides approximate nutrition information for convenience and as a courtesy only. Nutrition data is gathered primarily from the Spoonacular Database, whenever available, or otherwise other online calculators.
Cooking Baguio City Lechon Chop Suey with a Pan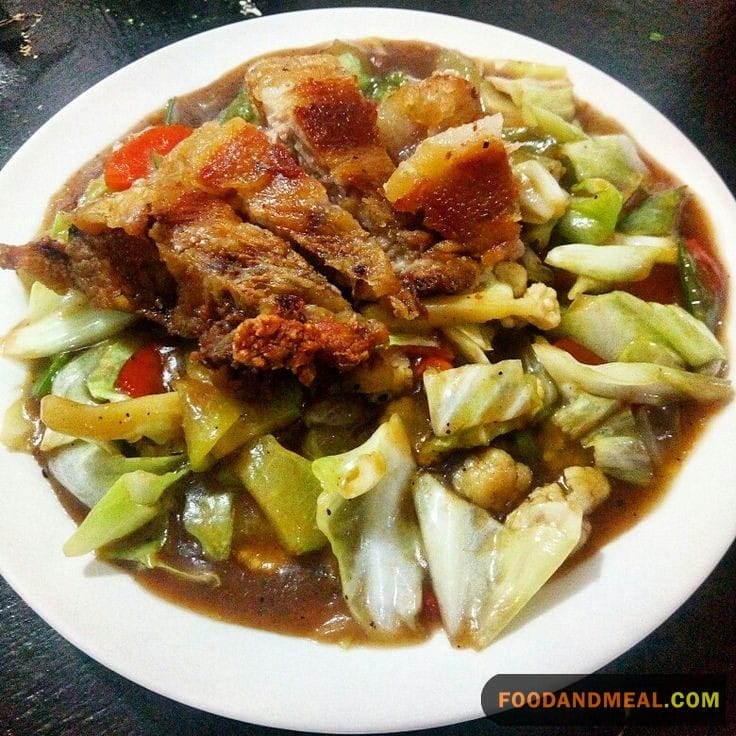 Choose the Right Pan: Opt for a large, deep pan. This will give you enough room to stir-fry your ingredients without them spilling over.
Heat is Essential: Just like when using a wok, ensure your pan is hot before adding your ingredients. This helps to sear the meat and vegetables, locking in their flavors.
Stir Constantly: To prevent your ingredients from sticking to the pan, keep them moving. Use a spatula to continuously stir and toss your ingredients.
Layer Your Ingredients: Start by cooking the meat first, then remove it from the pan. Next, cook your vegetables starting with the ones that take the longest to cook. Add the meat back in towards the end, along with the sauce, and give everything a good stir.
Tips for making Baguio City Lechon Chop Suey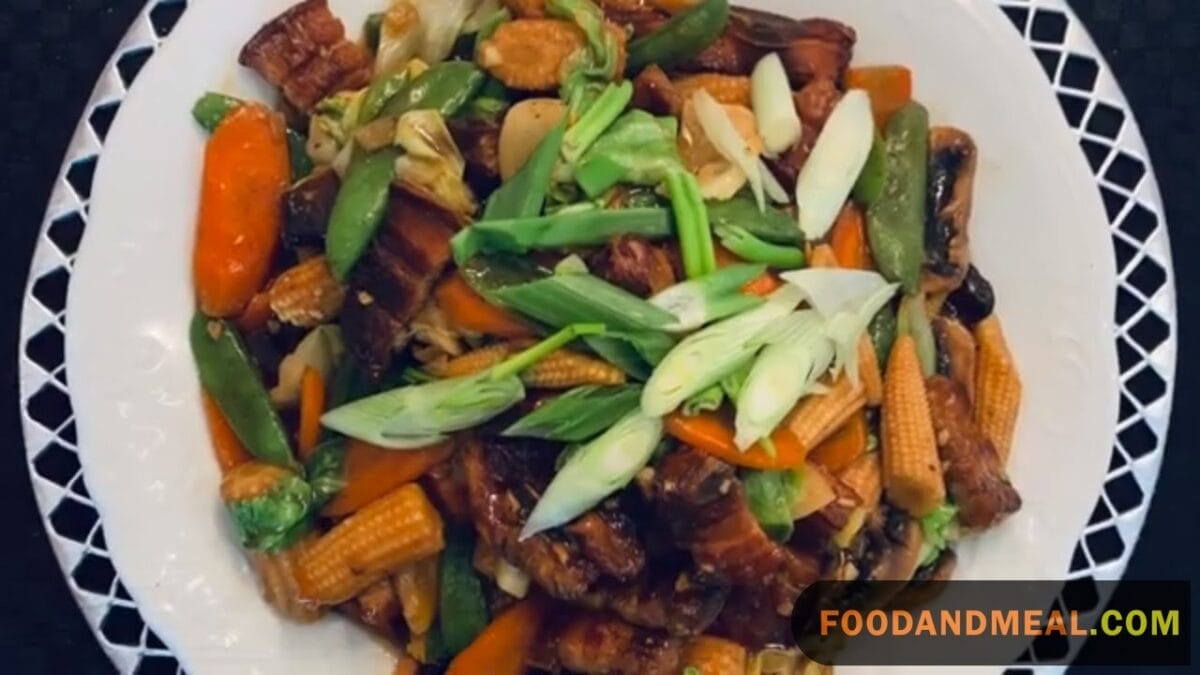 Since the recipe is already shared, let's talk about how to add our personal touch to the beloved Baguio City Lechon Chop Suey. After all, what better way to embrace a dish than to make it your own?
Cooking Tips
Quality matters: Always opt for fresh vegetables. Fresh ingredients can significantly elevate the taste of your Lechon Chop Suey.
Preparation is key: Make sure to cut all your ingredients into bite-sized pieces. This ensures that they cook evenly and makes eating the dish much easier.
The right heat: Stir-frying is a quick cooking method. Make sure your pan is hot enough before you add your ingredients.
Serving Suggestions
Now, let's talk about how to serve your Baguio City Lechon Chop Suey. Personally, I love serving it with a side of steamed rice. The mild flavor of the rice perfectly complements the robust flavors of the stir-fry. If you're feeling adventurous, why not pair it with garlic fried rice for an extra kick?
FAQs
Can I substitute pork with another meat? Absolutely. Feel free to use chicken or beef if you prefer.
I can't find lechon. What can I use instead? If lechon isn't available, you can use roasted pork belly as a substitute.
Can I make a vegetarian version of this dish? Yes, you can omit the meat and add more veggies or tofu for protein.
How long can I store leftover Lechon Chop Suey? Properly stored, it can last up to 3-4 days in the fridge.
Can I freeze Lechon Chop Suey? Yes, but it may affect the texture of the vegetables when reheated.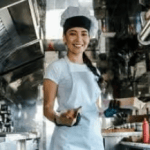 Cooking Like A Pro
Author Name : Jaime Inez
Address: Times Street, West Triangle, 1103, Quezon City, Metro Manila, Philippines
Phone:  96-2-4108596
Email: Contact@cookinglikeapro.net
Affiliate DisclaimerAbout The Content
As an affiliate, we may earn a commission from qualifying purchases. We get commissions for purchases made through links on this website from Amazon and other third parties.