Do you want something simple for dinner that is still packed with nutrients?  Then you can try this paleo baked potato salad recipe.  It consists of bacon, roasted vegetables and spices which will surely delight your tummy.  This recipe also comes highly recommended as a side dish if you are preparing for a large-crowd gathering since it is very simple and easy to prepare.
Paleo Baked Potato Salad Recipe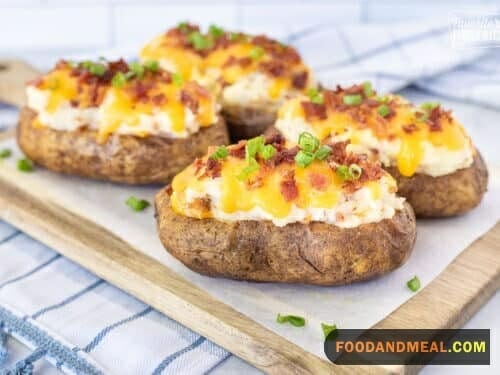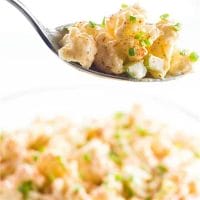 Paleo Baked Potato Salad
This simple recipe is a great alternative to mashed potatoes and is a delicious addition to any meal. It contains all the nutrients you could ever ask for. This dish also has several health benefits, and it's also delicious! To make it, all you need are a few ingredients and a few minutes of your time!
Print
Pin Recipe
Add to Collection
Go to Collections
Equipment
Instructions
Preheat your oven to 400°F and proceed into preparing your main ingredients.

Put the potatoes, Italian seasoning, olive oil, salt and pepper into a large bowl. Incorporate everything my tossing.

Get your baking sheet and spread them out into a single layer.

Get them into the oven and bake for about 10 minutes.

Momentarily remove the baking sheet from the oven and top the potatoes with onions and bacon, then return it to the oven for another 20 minutes (or until the bacon is cooked).

Let it cool a bit just enough for the flavours to seep in.
Notes
Note: For this recipe, you can try to use medley if they are available.
Share by Email
Share on Facebook
Share on Twitter
Nutrition
Serving:
4
servings
|
Calories:
282
kcal
|
Carbohydrates:
34
g
|
Protein:
4
g
|
Fat:
15
g
|
Saturated Fat:
2
g
|
Polyunsaturated Fat:
2
g
|
Monounsaturated Fat:
10
g
|
Cholesterol:
1
mg
|
Sodium:
253
mg
|
Potassium:
794
mg
|
Fiber:
5
g
|
Sugar:
3
g
|
Vitamin A:
27
IU
|
Vitamin C:
36
mg
|
Calcium:
51
mg
|
Iron:
2
mg
© Food And Meal
This website provides approximate nutrition information for convenience and as a courtesy only. Nutrition data is gathered primarily from the Spoonacular Database, whenever available, or otherwise other online calculators.
Pin Recipe
Alternative Method: Grilled Paleo Potato Salad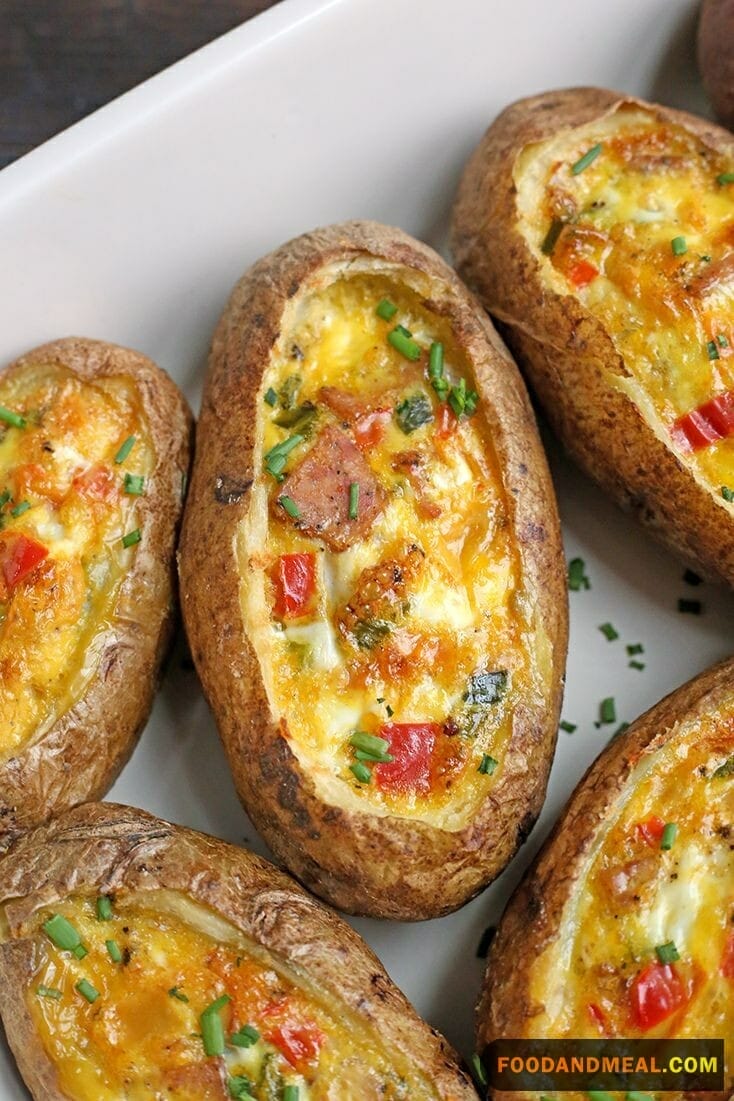 Ingredients:
2 pounds of baby potatoes, halved
2 tablespoons olive oil
1 teaspoon salt
1/2 teaspoon black pepper
1 teaspoon dried rosemary
1 teaspoon garlic powder
1/4 cup chopped fresh parsley
Instructions:
Preheat the Grill: Preheat your outdoor grill to medium-high heat. Ensure the grates are clean and lightly oiled to prevent sticking.
Prepare Potatoes: In a large bowl, toss the halved baby potatoes with olive oil, salt, black pepper, dried rosemary, and garlic powder until evenly coated.
Skewer the Potatoes: Thread the seasoned potato halves onto metal skewers, distributing them evenly. If using wooden skewers, make sure to soak them in water for at least 30 minutes to prevent burning.
Grill the Potatoes: Place the skewers on the preheated grill. Close the lid and cook for 15-20 minutes, turning occasionally, until the potatoes are tender and have a nice grill marks.
Check for Doneness: Pierce a potato with a fork to check for tenderness. If it goes through easily, they are done. If not, continue grilling for a few more minutes.
Final Touch: Once done, remove the skewers from the grill. Sprinkle the grilled potatoes with fresh parsley for a burst of color and added freshness.
Serve: Transfer the grilled Paleo potato salad to a serving platter. Serve it warm as a delightful side dish at your next barbecue or family gathering.
Tips for making Paleo Potato Salad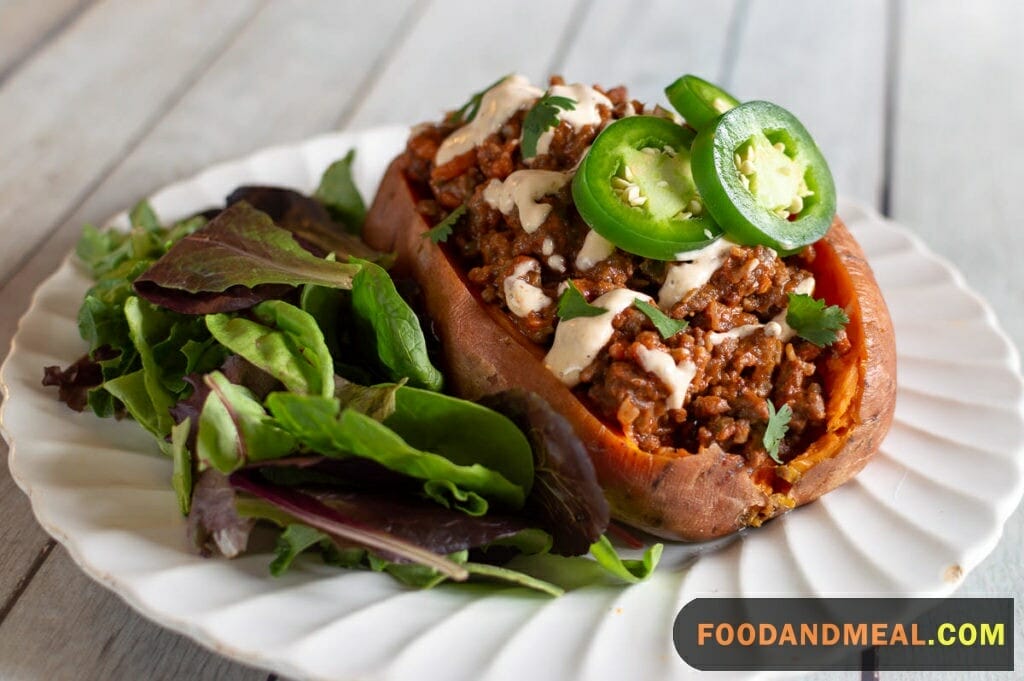 Cooking Tips
Choose the Right Potatoes: Opt for waxy or all-purpose potatoes like Yukon Gold or red potatoes. They hold their shape better during baking and provide a creamy texture.
Uniform Sizing: When cutting the potatoes, aim for uniform sizes. This ensures even cooking and prevents some pieces from being undercooked while others are overcooked.
Don't Overcrowd the Pan: Make sure there's enough space between potato pieces on the baking sheet. Overcrowding can lead to uneven baking and a lack of that desirable crispiness.
Use Fresh Herbs: Fresh rosemary and parsley are the keys to infusing this dish with vibrant flavors. Opt for fresh herbs for the best results.
Toss the Potatoes Well: Ensure the potatoes are evenly coated with olive oil and seasonings. Tossing them thoroughly in a bowl before baking ensures every piece is well-seasoned.
Roast at the Right Temperature: Baking at 425°F (220°C) is the sweet spot for achieving a crispy outside and tender inside. Be sure to preheat your oven.
Check for Doneness: Pierce a potato with a fork to check for tenderness. If it goes through easily, they are done. If not, continue baking for a few more minutes.
Fresh Parsley at the End: Adding fresh parsley after baking retains its vibrant color and freshness.
Serving Suggestions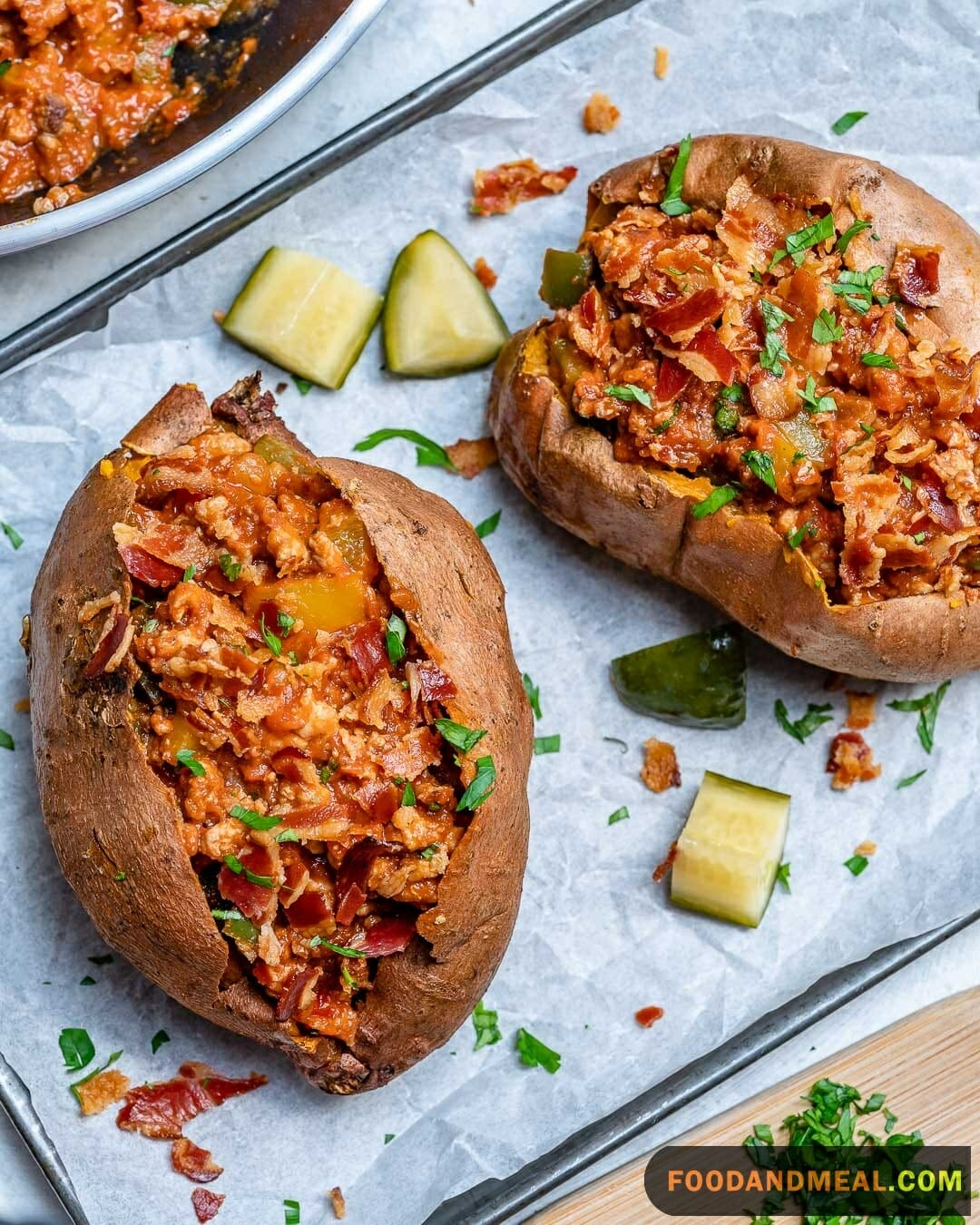 Main Course Companion: Serve it alongside grilled chicken, fish, or a juicy steak for a wholesome and balanced meal.
Picnic Perfection: Pack this salad in a picnic basket along with some fresh fruit, crusty Paleo-friendly bread, and your favorite beverage for a delightful outdoor meal.
Lunchbox Special: Scoop the salad into lunch containers for a satisfying and healthy work or school lunch. It's equally delicious served chilled.
Party Platter: Transform your salad into a delightful party platter by topping it with crispy bacon bits and some diced green onions.
Bowl of Comfort: Enjoy it as a warm, comforting side dish during family dinners or as a cozy solo meal on a chilly evening.
Frequently Asked Questions about Paleo Baked Potato Salad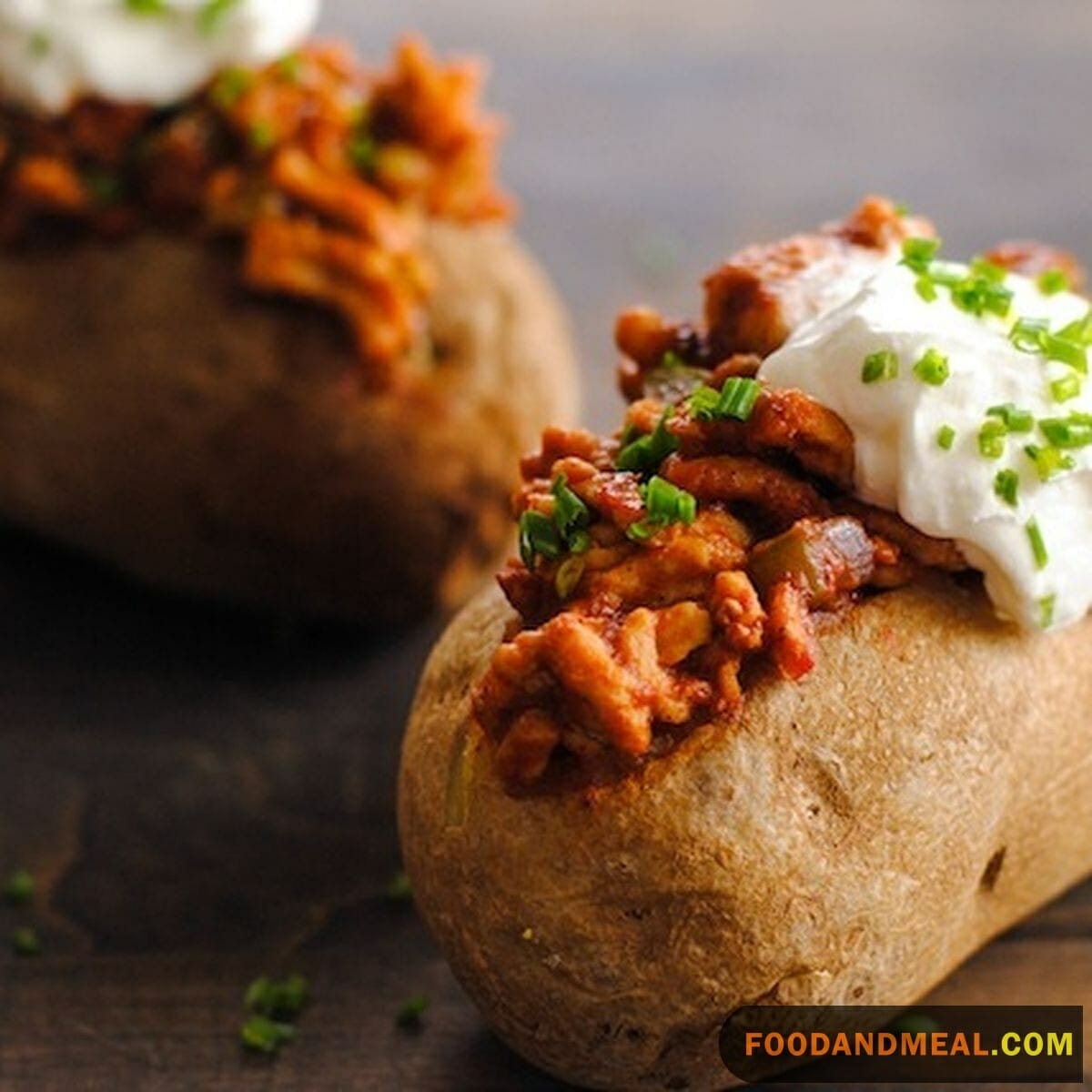 Can I Make This Salad in Advance? Yes, you can make this salad a day in advance. Store it in the refrigerator and bring it to room temperature before serving for the best flavor.
Can I Freeze Leftovers? Freezing is not recommended as the texture may change upon thawing.
Is It Necessary to Use Fresh Herbs? Fresh herbs like rosemary and parsley provide the best flavor. However, you can use dried herbs if that's what you have on hand.
Can I Use Sweet Potatoes for a Paleo Twist? Absolutely! Sweet potatoes work wonderfully in this recipe if you prefer a sweet and savory flavor combination.
What's the Best Way to Reheat Leftovers? To retain the crispy texture, reheat in the oven or an air fryer briefly. Microwaving may result in a softer texture.
Indulge in the Ultimate Paleo Baked Potato Salad – Perfectly Crispy and Satisfying. Elevate Your Meals Today.
Experience the culinary brilliance of Chef John at Food And Meal Restaurant. With over 20 years of global expertise, My innovative creations and unwavering dedication to cooking have earned me a well-deserved reputation. My passion for gastronomy is showcased in every dish, combining fresh, local ingredients with harmonious flavors and captivating presentations. My ability to tell a story through my food reflects my profound understanding of culture and emotion.
Affiliate DisclaimerAbout The Content
As an affiliate, we may earn a commission from qualifying purchases. We get commissions for purchases made through links on this website from Amazon and other third parties.