Almost everybody loves eggs and more so if they are pretty much made to be more attractive to the eyes.The egg itself is packed with good amount of calories, protein plus other vitamins and minerals our body needs.  To bring a good kind of twist to our favorite eggs, we can add the mixture Greek yogurt, blue cheese, dry mustard and hot sauce.  It is then a complete heaven in a single bite. Buffalo blue cheese deviled eggs are great as appetizer and snacks if you have that gathering with your clique.  You don't have to worry if you don't have much time for preparation.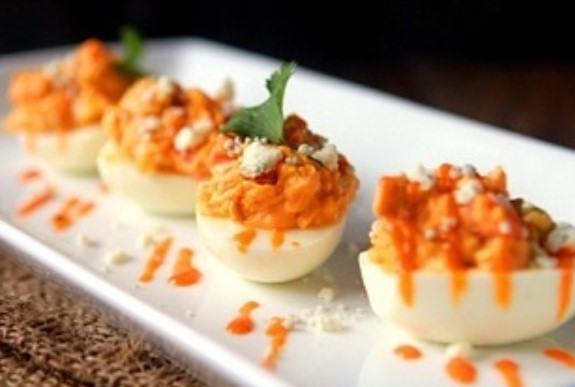 Ingredients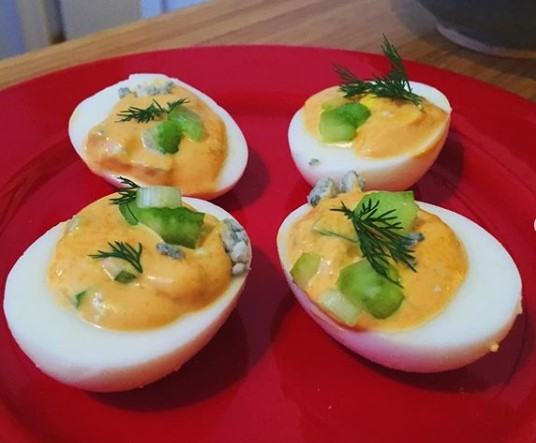 6 hardboiled eggs
3 tbsp. of plain Greek yogurt
¼ cup of blue cheese (add more for garnish)
¼ of dry mustard
2 tbsp. of hot sauce
Salt
Pepper
Parsley or dill (for garnish)
Read more: https://foodandmeal.com/cake
Directions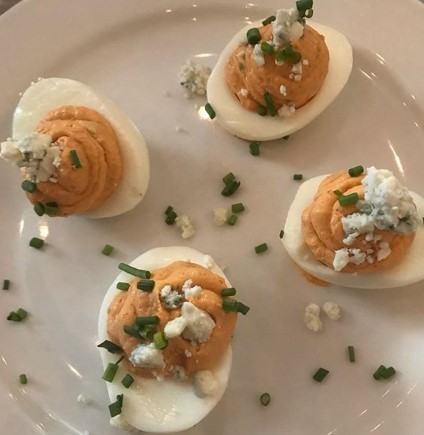 Prepare the eggs by un-shelling them and cutting them in half lengthwise. Bring out the yolks into a small bowl and the whites onto a pretty serving plate.  Make the hallow part of the whites face you.
Put the Greek yogurt, hot sauce, dry mustard and blue cheese into the mixing bowl with the yolks. Mash them using a fork and stir until the consistency becomes smooth. You can season the mixture with salt and pepper to enhance the taste.
Using two spoons fill the egg white with the yolk mixture. You can also put additional blue cheese, hot sauce, parsley and dill for garnish.
Refrigerate for a period of time until they are ready to be served.