Print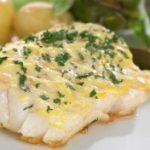 How to cook Codfish in a Mediterranean
---
Description
Cook Codfish in a Mediterranean: The thought of Mediterranean cuisine sparks an immediate imagination of herbs and spices harmoniously blend together in simplicity but results into a vibrant and aromatic product.  In this article, we are going to apply Mediterranean style of cooking for our main ingredient, the codfish.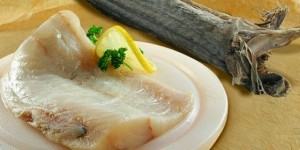 ---
Ingredients
Codfish fillet
Shallots, sliced into ½ inch
Garlic, chopped
Roma tomatoes, chopped
Basil
Parsley
Rosemary
Thyme
Oregano
Mint
Olive oil
Balsamic vinegar
Anchovy paste
Olives (can be oil-brined Phicholine, Kalamataornicoise)
White wine, dry
Gremolata
Salt and pepper
---
Instructions
Step 1:
Preheat your oven for about 375⁰ Using paper towels or a clean dry towel, pat the cod fillets dry.  Next, season both cod sides with a dash of salt and ground pepper. (Note: Be impartial of salt as the other Mediterranean seasonings are already salty.)
Step 2:
Saute the alliums (garlic and shallots) in medium heat until their consistency is already translucent. After sautéing, put the cooked alliums in a baking dish for 5 minutes.
Step 3:
Saute chopped Roma tomatoes for about 5 minutes.
Step 4:
Tear or roughly chop the herbs such as basil, rosemary, thyme, mint, oregano and parsley. Add them into the tomatoes and drizzle with olive oil.  You can then add the secondary flavoring like the anchovy paste and/ or balsamic vinegar at this point.
Step 5:
After a couple of minutes, add the tomatoes and herbs into the baking dish. You can also adjust the taste by putting additional salt and pepper to better suit your taste.
Step 6:
Sprinkle the olives at the top of the tomatoes.
Step 7:
Pour dry white wine over the ingredients. Just estimate the amount wherein your ingredients won't be soupy but just enough to make steam and aroma but does not overcome the taste of the dish.
Step 8:
Put the codfish fillets side by side over the base ingredients, maintaining half inch space in between. Drizzle the top with olive oil and put the baking dish inside the oven.  Bake the cod for 15-20 minutes with the cod reaching the internal temperature of 145⁰
Step 9:
If you don't have gremolata at hand, you can prepare by mixing finely chopped parsley, garlic and lemon zest.
Step 10:
Take the cod out and sprinkle gremolata on the cods themselves and serve.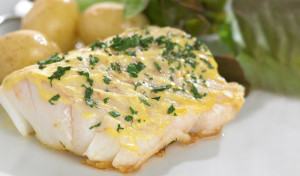 Keywords: Codfish, Codfish in a Mediterranean,