Steaming, a moist-heat cooking method, involves cooking food by surrounding it with hot vapor in an enclosed environment, eliminating the need for additional cooking fat. This versatile technique can be used to prepare a wide range of foods, including meat, poultry, fish, baby foods, vegetables, tamales, bao buns, and khaman dhokla.
When it comes to steaming, you have various options available, whether you prefer a stovetop steamer or an electric steamer. From standalone electric models to steamer inserts that can be conveniently used with your existing pots, there are options to suit different kitchen setups. To assist you in selecting the perfect steamer for your needs, Food and Meal have compiled a list of the 9 best Food Steamers in 2023.
What to find out in a Food Steamer
Electric or Stovetop
Steamers are available in two main varieties: electric and stovetop. Stovetop steamers are designed as inserts that can fit inside or on top of a saucepan or pot filled with a couple of inches of simmering water. The food is placed in the insert, and its perforated base allows the steam to envelop and cook the food. Stovetop steamers come in several forms, including:
Folding or collapsible raised platforms, often made of stainless steel or silicone, that can be placed at the bottom of a pot.
Perforated metal pans that nest inside a saucepan, similar to a double boiler.
Bamboo baskets that can be nested in a wok.
On the other hand, electric steamers offer convenience and flexibility. They usually come with stackable trays that have perforations for steaming. Some electric steamers can be divided, enabling you to steam large quantities or different types of food simultaneously. These steamers feature a chamber where water is added, and a heating element warms the water until it transforms into steam. Certain kitchen appliances, such as rice cookers or multi-cookers, may include a steamer function. Electric pressure cookers and stovetop pressure cookers often come with a steamer tray and can be utilized as steamers.
Electric steamers simplify the steaming process, as you simply need to add water, place your food in the trays, and turn on the steamer. However, it is important to consider whether you will use it frequently enough to justify the counter space or storage it occupies.
In conclusion, steamers are available in electric and stovetop variants, each with its own benefits. Stovetop steamers are insert-type steamers that fit into or on top of a pot, while electric steamers feature stackable trays and a dedicated water chamber. Consider your usage and available space when choosing the right steamer for your needs.
Our Recommended
Read more
Number of Tiers
Evaluate the amount of food and the variety of foods you plan to steam simultaneously. Steamers with multiple tiers allow you to keep different foods separate, preventing flavors from mingling. They also provide the flexibility to add or remove foods at different times, accommodating varying cooking times. This feature is especially useful if one food item finishes cooking before others.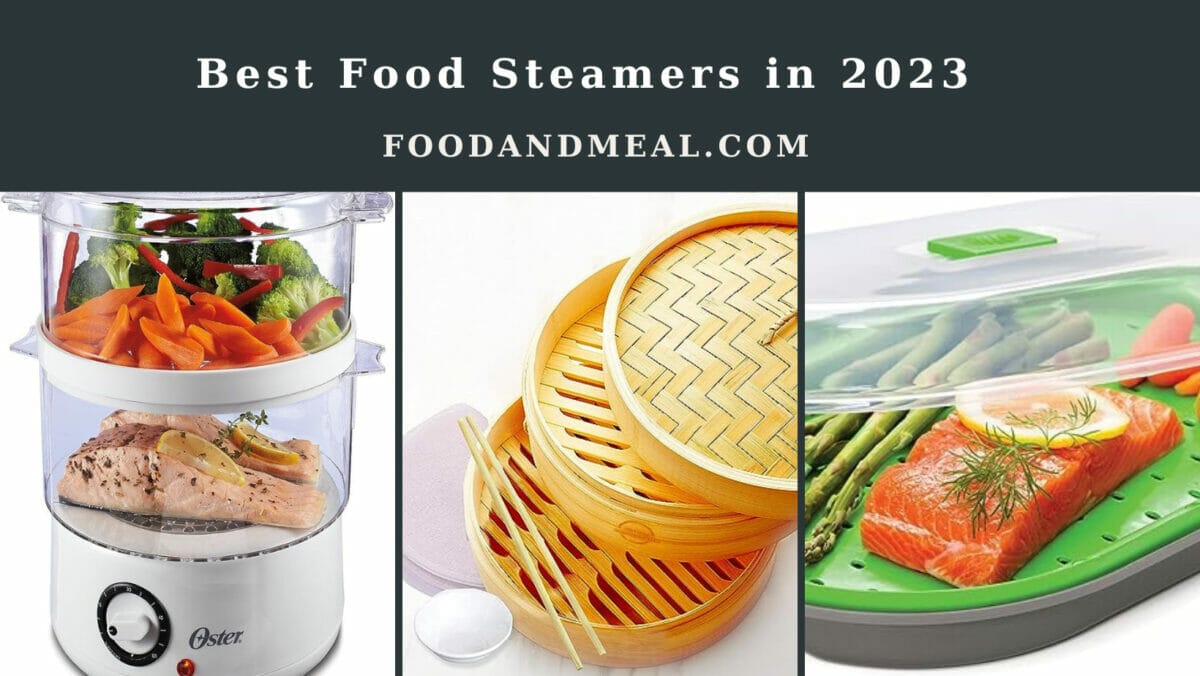 Material
Steamers are available in various materials, such as glass, plastic, silicone, bamboo, stainless steel, and more. It's worth noting that some individuals prefer to avoid cooking in plastic due to concerns about BPA leaching. If you have such concerns, look for steamers made from BPA-free plastic. In general, glass and food-safe metal steamers tend to have a longer lifespan compared to plastic and bamboo models. Silicone steamers fall somewhere in between these options.
Extra Features
While shopping for a steamer, it's understandable that special features may not be your primary focus. However, depending on your cooking style and needs, these additional features can significantly enhance the value of the steamer in your kitchen. Take into account the following aspects of your steamer's capabilities:
| | |
| --- | --- |
| Timer | A built-in timer can be a handy feature that allows you to set precise cooking times for your steamed dishes. This ensures that your food is cooked to perfection without any guesswork. |
| Drying Function | Some steamers offer an extra function specifically designed for drying foods. This feature can be beneficial if you wish to dehydrate ingredients like fruits, vegetables, or herbs. It expands the versatility of your steamer beyond traditional steaming. |
| Keep Warm Function | Certain steamers come with a keep warm feature, which allows you to maintain the temperature of your steamed food after it has finished cooking. This ensures that your meal remains warm and ready to serve until you're ready to enjoy it. |
| Delay Start | A delay start function enables you to set a specific time for the steamer to begin cooking. This can be particularly useful for meal planning or when you want your food to be ready at a specific time, even if you're not immediately available to start the steaming process. |
| Easy Cleaning | Look for steamers with features that simplify the cleaning process, such as removable and dishwasher-safe components. This makes post-cooking cleanup hassle-free and convenient. |
Best Food Steamers of 2023
Best Price
Hamilton Beach 37530A Digital
4.4
(6786 ratings)
$49.99
Capacity: 5.5 quarts
Weight: 3.97 pounds
Dimensions: 12.6 x 13.7 x 7.28 inches
Warranty: 1 year
Includes two steaming trays
Can steam taller items Steam delay setting
Easy-to-use timer
Trays are made of plastic
Warm mode continues to cook food
Introducing the redesigned 5.5-quart electric steamer, equipped with convenient features to enhance your cooking experience. This versatile appliance consists of two stackable tiers, allowing you to customize your cooking process. Whether you're preparing a small batch or a larger quantity, you have the flexibility to utilize a single tier or both tiers simultaneously.
The tiers are designed with a removable center divider, providing the option to separate ingredients or accommodate larger food items. The included rice bowl serves as a dedicated container for rice, as well as other small foods such as peas or corn kernels, ensuring their containment during the steaming process.
Once your steaming is complete, the steamer transitions into a keep-warm mode automatically, maintaining the temperature for one hour before turning off. However, it's worth noting that we observed instances where the keep-warm setting continued to cook the food beyond the desired doneness. Our additional vegetables left in the steamer became overly soft and mushy within just five minutes on the warm setting.
Nevertheless, we successfully steamed a delightful meal consisting of broccoli and green beans in the top basket, along with salmon in the lower basket. Compared to traditional stovetop steamers, this electric steamer surpassed our expectations in terms of flavor and overall results. Unfortunately, the mishap with the keep-warm feature detracted from an otherwise outstanding cooking experience.
This steamer also boasts a convenient delay-start function, enabling you to load the steamer with produce in advance and initiate the cooking process at a later time. However, please refrain from using this feature for highly perishable foods like fish, poultry, or meat to ensure optimal freshness and safety.
Cleaning up is a breeze with the dishwasher-safe drip tray and rice bowl provided. However, it is important to note that the food containers should be washed by hand to maintain their quality and longevity.
Best Price
Stainless steel construction Fits a variety of pot sizes Dishwasher safe
This versatile steamer insert is compatible with a wide range of saucepans, including 2-, 3-, and 4-quart sizes. It effortlessly attaches to both straight-sided and tulip-shaped pots, providing a secure fit. By resting on the sides of the pot, it ensures that the food in the steamer bowl remains elevated above the simmering water, promoting optimal steaming.Crafted from durable stainless steel, this steamer insert is built to last. Its shatter-resistant glass lid fits snugly, effectively containing the steam while still allowing you to monitor the cooking progress by peeking inside.
When it comes to cleanup, both the steamer and the lid are dishwasher safe, making maintenance a breeze. If you have a use for it, the steamer is oven-safe to 500 degrees
Best Price
Stackable design cooks multiple items
Dishwasher safe
Auto-timer for worry-free cooking
Slightly less powerful than some model
Introducing the Oster Double Tiered Food Steamer, a reliable steaming solution boasting a 400-watt power capacity. With two 5-quart steamer baskets that securely stack, this steamer offers an impressive total cooking capacity of 10 quarts. It is designed to simplify your cooking experience with user-friendly features.
The easy-to-use dial timer includes an auto-60 minute setting, allowing you to effortlessly set the desired cooking time. A power indicator light keeps you informed of the steamer's operation status, while the auto-shutoff function ensures safety by halting heating when the water level becomes depleted. This thoughtful feature eliminates any concerns about forgetting to turn off the steamer.
The steamer bowls are constructed from 100% non-toxic BPA-free clear plastic, prioritizing your health and safety. The base of the steamer is made of 100% stainless steel, providing durability, and is encased in a scratch-resistant plastic casing for added protection. Additionally, the cooking bowls are completely dishwasher safe, streamlining the cleanup process.
Although the 400-watt rating may be lower compared to other steamers on the market, this unit still delivers impressive performance. It can efficiently cook entire meals in less than an hour, thanks to its generous capacity and efficient design. Weighing just 1.2 pounds, it is lightweight and easy to handle. The simple controls and safety features make it a worry-free choice, ensuring a hassle-free cooking experience right out of the box.
For additional cooking options, you may also be interested in exploring our guide to the best slow cooker, which complements the versatility of this food steamer
Best Price
Bella Two Tier Food Steamer
4.6
(11071 ratings)
$33.99
Capacity: 7.4 quarts
Weight: 4.58 pounds
Dimensions: 11.61 x 8.94 x 11.73 inches
Warranty: 2 years
Auto-shutoff when water runs out
Large capacity
Easy to set up, use, and clean
Made of plastic
Timer dial can be hard to see
At Food And Meal, we recently explored an electric steamer that has impressed many with its balance of performance and affordability. Despite its budget-friendly price tag, this steamer offers an impressive 7.4-quart capacity, ensuring ample space for a variety of dishes. Its capabilities stretch from steaming meats, seafood, and vegetables to preparing dim sum, hard-boiled eggs, and grains. Furthermore, a 5-cup rice bowl is included, adding to its multifunctional appeal.
The rapid heating of its electric base is a feature we particularly appreciate, eliminating the prolonged waiting periods often associated with other steamers. Thoughtful touches, such as the water level indicator, allow for easy monitoring, and the external water filler ensures that refilling during operation is seamless. An essential safety feature that many of our reviewers praised is the auto-shutoff function, which activates once water levels are critically low.
Clean-up is another area where this steamer shines. Whether choosing to wash the components by hand or pop them in the dishwasher, the process is simple and efficient. It's worth noting, however, that a few individuals from the Food And Meal community mentioned minor leaks during operation. As a precautionary measure, we'd recommend placing a towel beneath the unit during its initial uses. While the steamer does possess a 'warm' setting, as is standard for many electric steamers, we advise users to keep an occasional eye on their dishes to avoid potential overcooking. The inclusion of a cooking time guide for various foods was another feature that garnered positive feedback.
In conclusion, based on the feedback and experiences of the Food And Meal community, this electric steamer emerges as a top contender in its category. Its generous capacity, swift operation, user-centric features, and ease of maintenance make it an attractive choice for many cooking enthusiasts.
Best Price
Cuisinart Digital Glass Steamer
4.6
(2738 ratings)
$159.95
Capacity: 5.2 quarts
Weight: 15.75 pounds
Dimensions: 13.7 x 13.2 x 9.4 inches
Warranty: Lifetime
Glass steaming basket is dishwasher-safe
Reservoir holds 1 quart of water
Presets for different types of food Steams food evenly
Expensive
Only comes with one steamer basket
The Food And Meal team always seeks alternatives that prioritize health and efficiency, and this steamer aligns with that mission perfectly. The primary concern of many health-conscious individuals is cooking with plastic. Addressing this very concern, this steamer offers a combination of a 5.2-quart glass cooking pot, a stainless steel steaming tray, and a complementary glass lid accentuated with stainless steel trim. The promise of all these components being dishwasher-safe sweetens the deal, making post-cooking cleanup a walk in the park.
Our team was particularly impressed with the LCD control panel. Its intuitive design includes start/stop, pause, and reheat functionalities, which streamline the cooking process. For those who often find themselves second-guessing the optimal cooking times, the pre-programmed food settings offer a handy reference. Nevertheless, for the chefs who relish personalized cooking experiences, the manual settings give the required flexibility.
The steamer's top-down steam delivery system is an innovation we truly admire. By enveloping the food in steam, it ensures swift and uniform cooking. The detachable water tank enhances user convenience, making water refills simple. The thoughtfully designed two handles on the steaming tray proved invaluable during our testing, especially when transferring hot, freshly steamed dishes. From our assessments, the steamer's capacity comfortably caters to a family of five, making meal times effortless.
Styling hasn't been overlooked either. The steamer's availability in two aesthetic finishes – a chic stainless steel and a pristine white exterior trim – offers users a chance to pick one that complements their kitchen's ambiance.
In summary, from the lens of the Food And Meal team, this steamer emerges as an exemplary fusion of health, efficiency, and style. It's a commendable choice for those looking to incorporate the myriad benefits of steaming into their culinary repertoire.
Best Price
Rolls up for compact storage
Silicone construction
Fits in a variety of pots and cookers
The Food And Meal team is always on the lookout for innovative kitchen solutions that align with the modern, space-constrained kitchen, and this silicone steamer hits the mark. Its unique design, crafted to effortlessly fit into any pot of 7 inches in diameter or more, offers a seamless steaming experience. Its pliability is a game-changer, allowing the steamer to be rolled up, addressing storage issues prevalent in many kitchens.
One of the significant advantages we observed is the stay-cool handles. They not only make the task of placing food into boiling pots safe but also streamline the process. Further amplifying its versatility, this steamer is designed to be compatible with widely-used kitchen appliances such as the Instant Pot, electric pressure cookers, multi-cookers, and even rice cookers. The handle locking mechanism is a subtle but invaluable feature, ensuring the handles remain tucked away, making sealing cooker lids hassle-free.
Given that it's made of silicone, the nonstick properties inherent in the material are a boon. It significantly simplifies the post-cooking cleanup, which is a concern with traditional steamers. For those who seek further convenience, the steamer's dishwasher-safe nature is an added perk. And for the microwave users, the adaptability of this steamer doesn't disappoint.
To sum it up, the Food And Meal team gives a nod of approval to this silicone steamer. It encapsulates the essence of modern-day cooking – convenience, versatility, and space efficiency. It's a worthy contender for anyone seeking to elevate their steaming game and is a must-have tool for every kitchen enthusiast.
Best Price
Designed for fast cooking
Needs very little water
Dishwasher-safe
Small capacity
Made of plastic
The Food And Meal team is continually scouting for kitchen tools that amplify convenience without compromising on quality, and this microwave steamer fits the bill perfectly. Microwaves, often underutilized for actual cooking, have now been given a tool that showcases their full potential.
The steamer's dual-tiered design, with a separate tray for water and a perforated basket for food, ensures optimal steam circulation. This ensures vegetables remain crisp yet tender, sidestepping the all-too-common pitfall of sogginess. We were particularly impressed by its utility for steaming fish, offering a simpler method to achieve the finesse of the en papillote technique.
What really sets this steamer apart in our eyes is the option to infuse additional flavors. By simply adding stock, juices, or herbs to the water tray, the steaming process imparts deeper, layered flavors into the food. With a generous 1-quart capacity, it comfortably serves small to medium-sized families, addressing daily cooking needs.
The nonstick nature of the steamer's surface was another plus, streamlining the cleaning process. And for those who lean towards dishwashers for their cleaning, this steamer doesn't disappoint.
To wrap up, the Food And Meal team gives two thumbs up to this microwave steamer. It perfectly bridges the gap between rapid microwave cooking and the delicate art of steaming. For those looking to make the most of their microwave while ensuring nutrition-packed meals, this tool is a no-brainer addition to the kitchen.
Best Price
Traditional bamboo design
Stacking baskets
The Food And Meal team recently took a delightful journey down the memory lane of traditional cooking methods and stumbled upon the classic bamboo steamer. A staple in Chinese kitchens for centuries, the bamboo steamer beautifully marries functionality with cultural authenticity. And in our exploration, this particular set stood out for multiple reasons.
The dual-basket design offers ample flexibility. Whether you're preparing a feast for a gathering or just a simple dinner for two, the modularity of using one or both baskets suits varying needs. With a 10-inch diameter, it seamlessly aligns with standard wok sizes. But its compatibility doesn't stop there; it pairs well with regular pots too, underscoring its versatility.
What we particularly appreciated were the thoughtful inclusions in the set. The disposable basket liners not only simplify the cleanup process but also preserve the integrity of the bamboo, ensuring longevity. While the liners provided are a great starter, their standard size means that replenishing them is straightforward. The added chopsticks and sauce dish further elevate the dining experience, offering a touch of authenticity.
Steaming, as a cooking method, is revered for retaining nutrients, and the bamboo steamer also imparts a subtle woody aroma, enhancing the overall flavor of the dish. So, whether you're an ardent lover of dim sum and dumplings or simply someone looking to venture into healthier cooking methods, this bamboo steamer set is a worthy investment.
Food And Meal gives this bamboo steamer set our seal of approval. It's not just a cooking tool; it's an invitation to explore a world of flavors while prioritizing health and wellness.
Best Price
Rosewill BPA-Free
4.6
(2024 ratings)
$35.00
Color: Steamer
Material: BPA free rice bowl
Brand: Rosewill
Dimensions: LxWxH12.2 x 9.25 x 15.63 inches
Weight: 4.39 Pounds
Two easy-access water refill inlets Contains 3 certified BPA-free cooking trays Turns off automatically when water is depleted
Light plastic trays could be more durable
A little heavy and bulky
At Food And Meal, we're always on the hunt for kitchen appliances that enhance the cooking experience, emphasizing both efficiency and health. The Rosewill BPA-Free Food Steamer caught our attention, and we couldn't resist diving into its features.
Firstly, its BPA-free certification immediately stood out. With rising health concerns associated with plastics, it's reassuring to see products that prioritize consumer safety. The three translucent steaming trays, along with the rice steaming tray, promise versatility. The built-in egg holders? A thoughtful addition, especially for those of us who enjoy perfectly steamed or boiled eggs.
While aesthetics are subjective, the blend of stainless steel and hard plastic presents a clean and modern look, suitable for most kitchens. The water-pour inlets on either side underscore convenience — no more awkward maneuvering mid-cook. And speaking of convenience, the integrated cooking guide graphic is like having a mini cookbook right on your appliance.
Safety often tops our list when evaluating kitchen appliances. The auto-shutoff function on this steamer is a much-welcomed feature, providing peace of mind during those busy cooking sessions. The cool-touch trays also eliminate the worries of accidental burns.
Yes, the steamer might occupy a bit more counter space, and its weight could be a concern for some. But when balanced with its multiple tiers and comprehensive features, it's a small trade-off for what you gain.
Wrapping up our kitchen session, we found that pairing the steamer with an efficient cooktop cleaner ensures a seamless and tidy cooking experience. The Rosewill Food Steamer doesn't just cook; it brings a holistic and healthy approach to meal preparation. Food And Meal recommends giving it a spot in your kitchen lineup.
In 2023, the food steamer market is a fusion of traditional elegance and modern innovation. From bamboo steamers perfect for dim sum, to versatile silicone designs and feature-packed electric models, there's a steamer for every culinary need. As health-conscious cooking rises in popularity, these steamers emphasize preserving nutrients and flavors. Key attributes this year include BPA-free materials, safety functions, and user convenience. Simply put, the 2023 lineup promises efficiency, health, and convenience for all cooks, ensuring delicious and nutritious outcomes.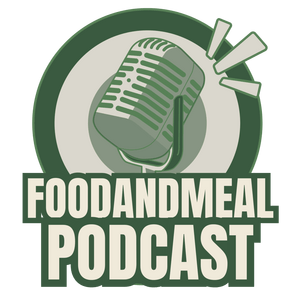 25 October ·
Steaming Ahead: Best Food Steamers of 2023
By Food And Meal
Welcome to our review of the best food steamers of 2023! Steaming is a healthy and efficient cooking method that preserves the nutrients and flavors of your food. Whether you're a health-conscious home cook or a busy individual looking for quick and easy meal options, these food steamers have got you covered. Join us as we explore the top-rated food steamers, each offering unique features to suit your culinary needs.
Affiliate DisclaimerAbout The Content
As an affiliate, we may earn a commission from qualifying purchases. We get commissions for purchases made through links on this website from Amazon and other third parties.