Hello, fellow food enthusiasts! It's JaimeInez again, your culinary guide from the Food and Meal website. Today, we're heading to the northern part of the Philippines – Abra. Our gastronomic spotlight? The province's iconic Imbaliktad!
Abra is a place that never fails to amaze me. Its rich culture, vibrant festivals, and of course, its unique and flavorful cuisine. One dish that stands out is the Imbaliktad. For those unfamiliar with this delicacy, it's a quick-cooked beef dish, stir-fried with garlic, onions, ginger, and vinegar. It's a dish that perfectly captures the essence of Abra's culinary scene.
Abra Imbaliktad Recipe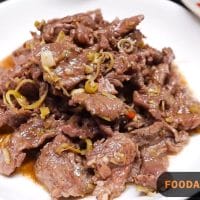 Abra's Imbaliktad
Arya Abra Festival of Abra Province (March 7-10). The founding anniversary of Abra province, located in the northern part of the Philippines, at the Cordillera Administrative Region, is celebrated with exciting activities, including horse races, exhibits, parades, beauty pageants, and a grand party.
Print
Add to Collection
Go to Collections
Equipment
Instructions
Heat oil in a pan over medium fire and sauté ginger, garlic, chopped onion, and half of the green onions until fragrant.

Add beef and stir-fry for 1 or to minutes. Season with salt and pepper and stir to blend.

Turn up the heat and add vinegar. Allow the mixture to boil before turning off the heat.

Serve in a plate with a garnish of remaining green onions.
Notes
The Abranon food is mostly composed of simple and mostly exotic
ingredients that they harvest from nature. During fiestas, like with the rest of
the country, they go out of their way to present something extra special.
While lechon is the common resort for making the buffet table grand, they
also come up with family recipes to keep their guests feeling at home.
Imbaliktad is one of those family recipes they like pulling out for special
occasions. It's an Ilocano dish that features beef strips cooked medium rare.It's named Imbaliktad because the meat is cooked in about two minutes, after flipping the meat with a stir.
Share by Email
Share on Facebook
Share on Twitter
Nutrition
Calories:
192
kcal
|
Carbohydrates:
2
g
|
Protein:
12
g
|
Fat:
15
g
|
Saturated Fat:
4
g
|
Polyunsaturated Fat:
2
g
|
Monounsaturated Fat:
8
g
|
Trans Fat:
0.03
g
|
Cholesterol:
35
mg
|
Sodium:
612
mg
|
Potassium:
185
mg
|
Fiber:
0.2
g
|
Sugar:
0.1
g
|
Vitamin A:
18
IU
|
Vitamin C:
1
mg
|
Calcium:
13
mg
|
Iron:
1
mg
© Food And Meal
This website provides approximate nutrition information for convenience and as a courtesy only. Nutrition data is gathered primarily from the Spoonacular Database, whenever available, or otherwise other online calculators.
Cooking Abra Imbaliktad with a Sauté Pan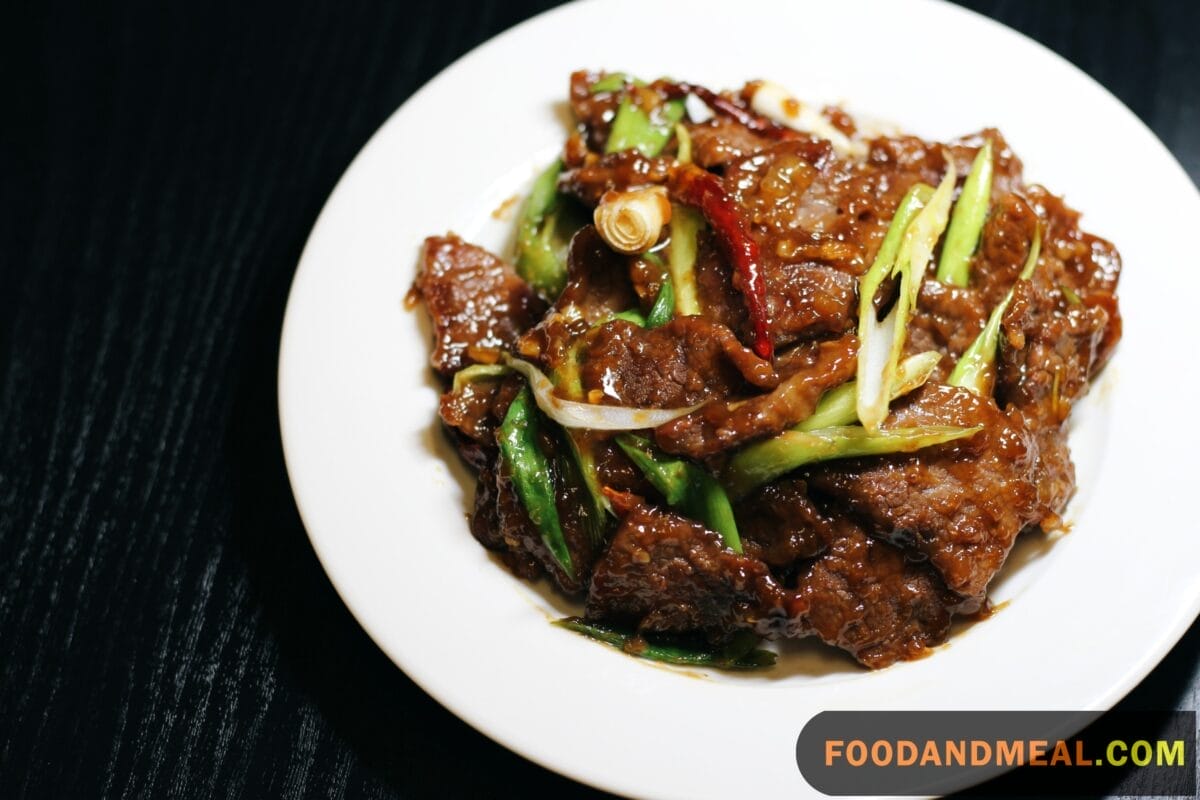 Sauté pans are a versatile tool in the kitchen, perfect for dishes that require quick cooking times, like our Abra Imbaliktad. They allow for a high-heat, fast cooking process, which is ideal for searing meat and keeping it tender and juicy.
Choose the Right Pan: Opt for a large, deep sauté pan. This will give you enough room to stir-fry your ingredients without them spilling over.
Heat is Essential: Just like when using a wok, ensure your pan is hot before adding your ingredients. This helps to sear the meat and vegetables, locking in their flavors.
Stir Constantly: To prevent your ingredients from sticking to the pan, keep them moving. Use a spatula to continuously stir and toss your ingredients.
Layer Your Ingredients: Start by cooking the meat first, then remove it from the pan. Next, cook your vegetables starting with the ones that take the longest to cook. Add the meat back in towards the end, along with the sauce, and give everything a good stir.
So, even if you don't have a wok, don't let that stop you from trying out this Abra Imbaliktad recipe. With a bit of creativity and a good sauté pan, you can bring the taste of Abra right into your kitchen!
Tips for making Abra Imbaliktad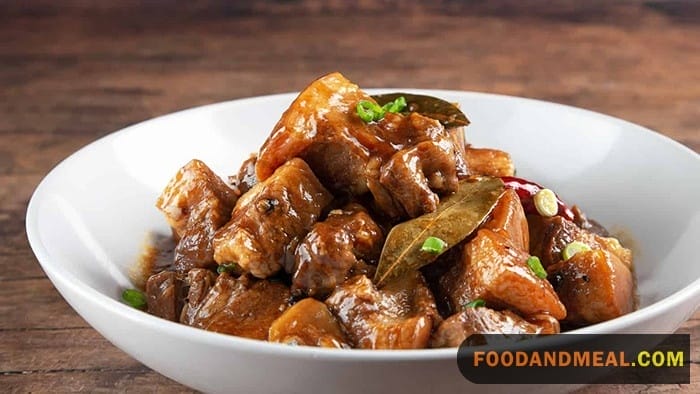 Since we already have the recipe, let's focus on some tips and tricks to perfect our Imbaliktad.
Cooking Tips
Quality Beef: Always opt for fresh, high-quality beef. This will significantly enhance the flavor of your Imbaliktad.
Quick Cooking: Imbaliktad is a quick-cooked dish. Make sure your pan is hot before adding your ingredients and don't overcook the beef.
Balance of Flavors: The dish should strike a balance between the tanginess of the vinegar and the savory flavors of the beef and spices. Adjust the seasonings according to your preference.
Serving Suggestions
When it comes to serving Abra's Imbaliktad, I prefer to pair it with a bowl of steamed white rice. The mild flavor of the rice perfectly complements the tangy and savory flavors of the dish.
FAQs
Can I use other types of meat for this dish? Yes, you can use pork or chicken if you prefer.
What can I substitute for the vinegar? If you can't find cane vinegar, you can use apple cider vinegar or white wine vinegar as a substitute.
Can I make this dish spicier? Absolutely! Feel free to add more chili according to your preference.
How long can I store leftover Imbaliktad? Properly stored, it can last up to 3-4 days in the fridge.
Can I freeze Imbaliktad? Yes, but it may affect the texture of the beef when reheated.
So there you have it, my dear food lovers! That's my take on the irresistible Abra Imbaliktad. I hope you enjoy making and eating this dish as much as I do. Happy cooking, everyone!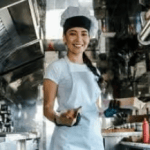 Cooking Like A Pro
Author Name : Jaime Inez
Address: Times Street, West Triangle, 1103, Quezon City, Metro Manila, Philippines
Phone:  96-2-4108596
Email: Contact@cookinglikeapro.net
Affiliate DisclaimerAbout The Content
As an affiliate, we may earn a commission from qualifying purchases. We get commissions for purchases made through links on this website from Amazon and other third parties.