Hello, foodies! It's JaimeInez from Food and Meal, and today we're diving into the world of Filipino cuisine. Our focus? The rich, tangy, and utterly irresistible Lechon Sauce.
Lechon Sauce, also known as "Sarsa ng Lechon", is a traditional Filipino sauce that's typically served with Lechon – a whole roasted pig. But don't let that limit you! This versatile sauce can be used with a variety of dishes, adding a burst of flavor that's sure to elevate any meal.
Lechon Sauce Recipe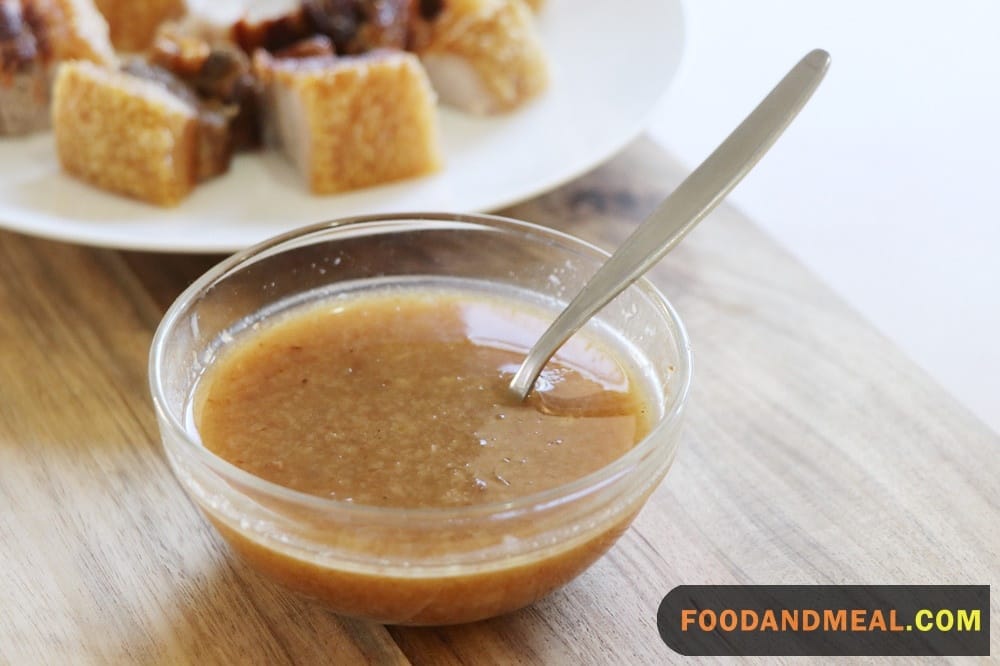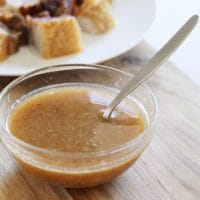 Lechon Sauce
What's lechon without the sauce? We will teach you how to concoct the best accompaniment to your crispy suckling pig. It has a slightly sweet, tangy, and a bit of a kick to balance out the overflowing flavors of lechon.
Print
Add to Collection
Go to Collections
Ingredients
1

lb.

pork liver

grilled until half-cooked and finely chopped

2

tbsp

garlic

minced

1/3

cup

นด bread crumbs

toasted, crumbled

1/3

cup

vinegar

3

tbsp

lard

1/3

cup

brown sugar

Salt and ground black pepper to taste

1/3

cup

onions

minced
Instructions
Pour pork liver and water in a cheesecloth placed on top of a bowl. Squeeze out the extract from the pork liver and set aside.

Heat lard in a pan over medium fire and sauté the onions and garlic until fragrant.

Stir in bread crumbs, sugar, and vinegar. Boil.

Stir in liver extract, season with salt and pepper and keep boiling, stirring to combine.

Reduce heat to low and allow to simmer for about 30 minutes until thick.
Share by Email
Share on Facebook
Share on Twitter
Nutrition
Calories:
96
kcal
|
Carbohydrates:
10
g
|
Protein:
10
g
|
Fat:
2
g
|
Saturated Fat:
1
g
|
Polyunsaturated Fat:
0.4
g
|
Monounsaturated Fat:
0.2
g
|
Cholesterol:
137
mg
|
Sodium:
43
mg
|
Potassium:
157
mg
|
Fiber:
0.3
g
|
Sugar:
7
g
|
Vitamin A:
10043
IU
|
Vitamin C:
14
mg
|
Calcium:
25
mg
|
Iron:
11
mg
© Food And Meal
This website provides approximate nutrition information for convenience and as a courtesy only. Nutrition data is gathered primarily from the Spoonacular Database, whenever available, or otherwise other online calculators.
Lechon Sauce using an oven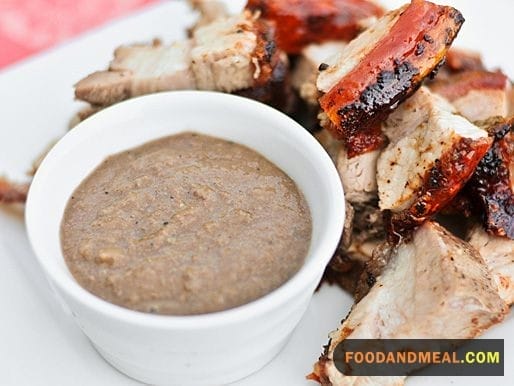 Step 2: While the liver is roasting, finely chop the garlic and onion. Break the bread slices into small pieces.
Step 3: Once the liver is done roasting, put it in a blender along with the garlic, onion, and bread. Blend until all the ingredients are combined.
Step 4: On the stove, heat a large pan and then add the blended mixture. Cook over medium heat and stir constantly.
Step 5: Gradually add the pork broth to the pan, stirring constantly to prevent the mixture from clumping. Continue cooking until the sauce starts to boil.
Step 6: Add the sugar, vinegar, soy sauce, and pepper to the pan. Stir well and continue cooking until the sauce reaches the desired thickness.
Step 7: Turn off the heat and let the sauce cool a bit before using. The Lechon Sauce can be used immediately or stored in the refrigerator for later use.
Tips for making Lechon Soup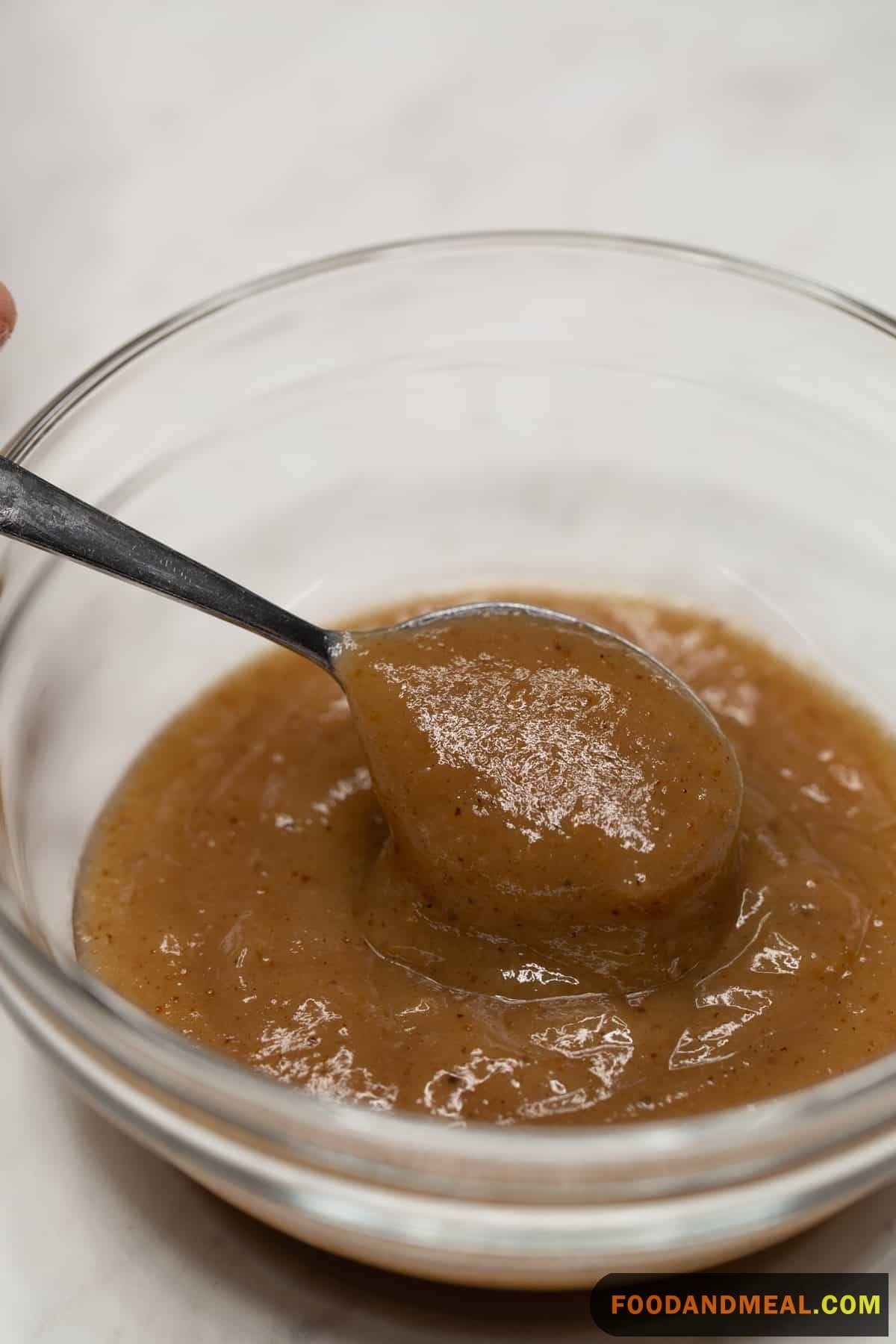 Cooking Tips
Quality Ingredients: The key to a great Lechon Sauce lies in the quality of your ingredients. Fresh garlic, onions, and breadcrumbs can make a world of difference in your sauce.
Consistency is Key: The consistency of your Lechon Sauce should be smooth and thick. To achieve this, make sure to blend your ingredients well and simmer the sauce until it reaches the desired thickness.
Balance Your Flavors: Lechon Sauce is all about balance. The sweetness of the sugar, the tanginess of the vinegar, and the umami flavor of the liver spread should all complement each other without overpowering one another.
Serving Suggestions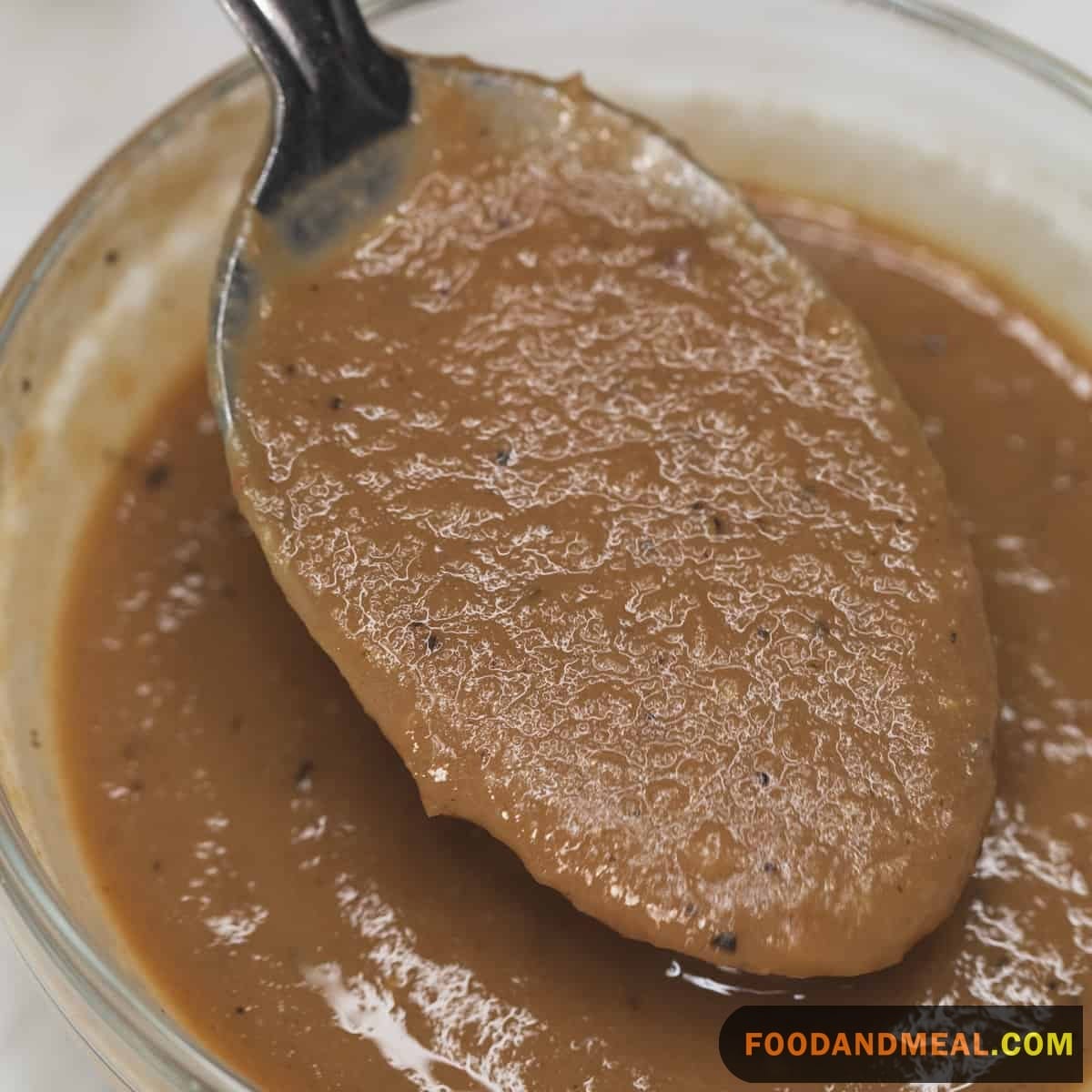 Lechon Sauce is traditionally served with Lechon, but its uses don't stop there. Try it with grilled or roasted meats, use it as a dipping sauce for spring rolls, or even mix it into stir-fried noodles for an extra flavor kick.
FAQs
Can I use Lechon Sauce with other dishes? Absolutely! Lechon Sauce is incredibly versatile and can be used with a variety of dishes.
How long can I store Lechon Sauce? Lechon Sauce can be stored in the refrigerator for up to a week. Make sure to store it in an airtight container to maintain its freshness.
Can I make Lechon Sauce without liver spread? Yes, you can substitute liver spread with other ingredients like roasted eggplant or mushrooms. However, this will alter the taste of the sauce.
Is Lechon Sauce spicy? Traditional Lechon Sauce is not spicy, but feel free to add some chili if you prefer a bit of heat.
Can I freeze Lechon Sauce? Yes, Lechon Sauce can be frozen for up to a month. Just make sure to thaw it properly before using.
Now, let's talk about alternative ways to prepare Lechon Sauce. If you don't have a blender, you can use a food processor or even a mortar and pestle to blend your ingredients. You could also try cooking the sauce in a slow cooker for a deeper flavor.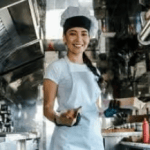 Cooking Like A Pro
Author Name : Jaime Inez
Address: Times Street, West Triangle, 1103, Quezon City, Metro Manila, Philippines
Phone:  96-2-4108596
Email: Contact@cookinglikeapro.net
Affiliate DisclaimerAbout The Content
As an affiliate, we may earn a commission from qualifying purchases. We get commissions for purchases made through links on this website from Amazon and other third parties.