Looking for a rice-free recipe that should have included 'rice' on the first place?  Well, you can do a variety only that you can substitute 'cauliflower' in place of the rice.While rice comes as a base for a lot of meals, it actually houses quite an amount of calories and cards without nutritional value. 
This is true most especially on the white variety than can pack 250 calories and 53g carbohydrates in just one cup!On the other hand, cauliflower bears enough calories but packs great nutritional value.  It also has a mild flavor that nice texture that can be easily taken as rice.  Get 60 calories 13g of carbs, 6g of fiber and 5g of protein in two cups of cauliflower.
Also, you can actually make low calorie fried rice, low-carb rice bowl and the Spanish paella using this vegetable.You can also try other recipes using the cauliflower as main ingredient or expander just like the cauliflower crust pizza, Mac and cheese, tofu shirataki noodles and mashed potatoes.
Make Rice from Cauliflower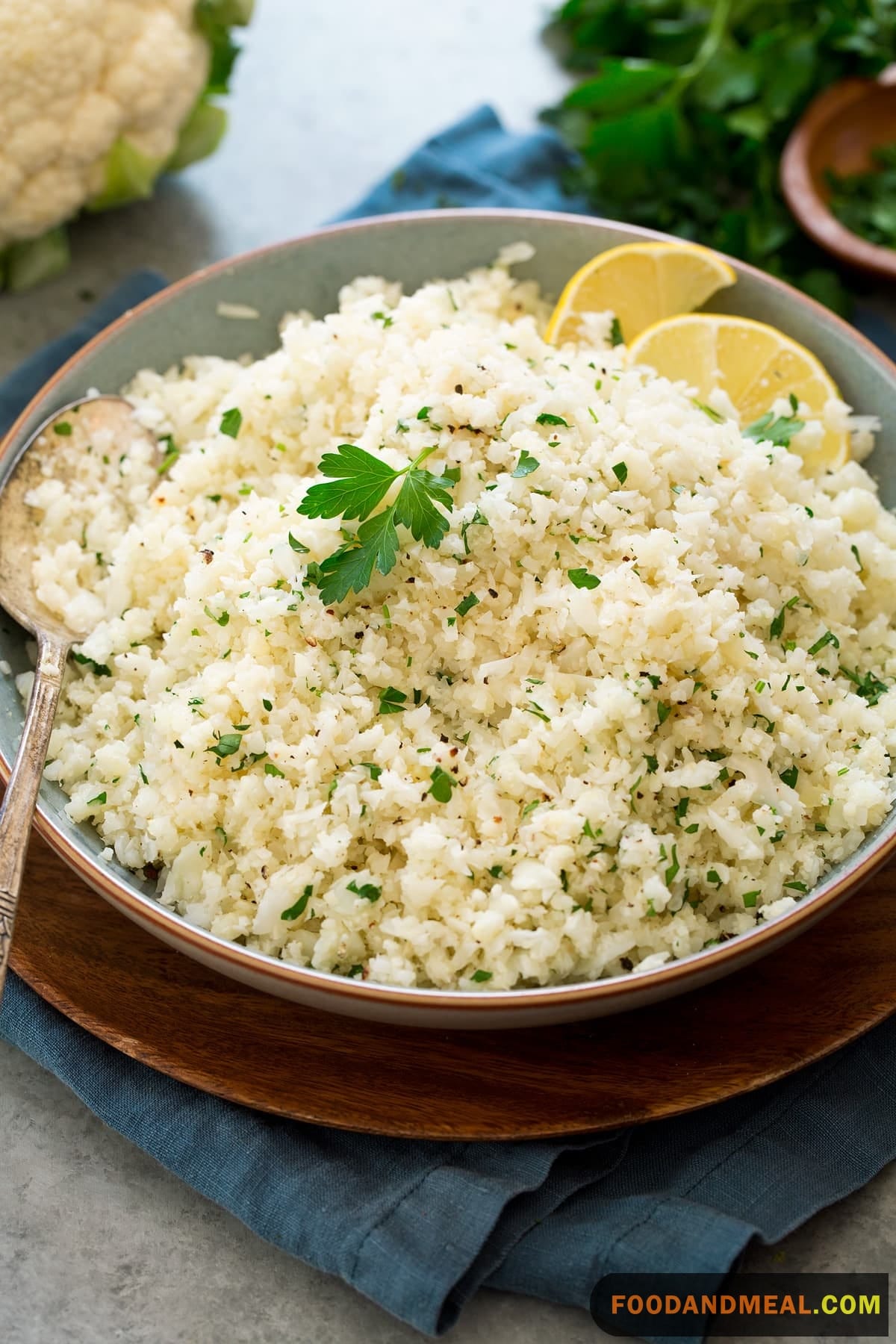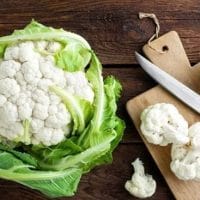 Rice from Cauliflower
Once the cauliflower is cooked, it can be eaten as is or seasoned. It can be served as a snack or in a meal. It is best served plain, but it can also be added to soups, stews, or risottos. When cooked, it takes around six to eight minutes and can be used in salads and risottos. When you make Rice from Cauliflower, the possibilities are endless.
Print
Add to Collection
Go to Collections
Ingredients
Instructions
After cleaning and rinsing, you can roughly chop the cauliflower. Note that a medium head of a cauliflower can yield about 5 cups while you can also save time chopping by using pre-cut florets.

Pulse cauliflower into a blender as per batch until they're processed into rice-sized bits.

Get an extra large skillet, spray it with a nonstick spray and put over medium heat.

Stir-fry the cauliflower until they achieve the tender texture (about 6-8 minutes). Finish!
Notes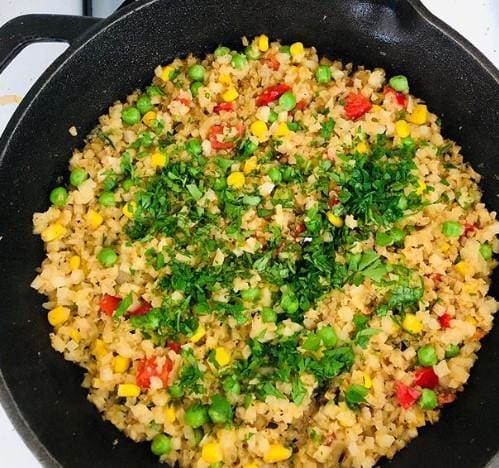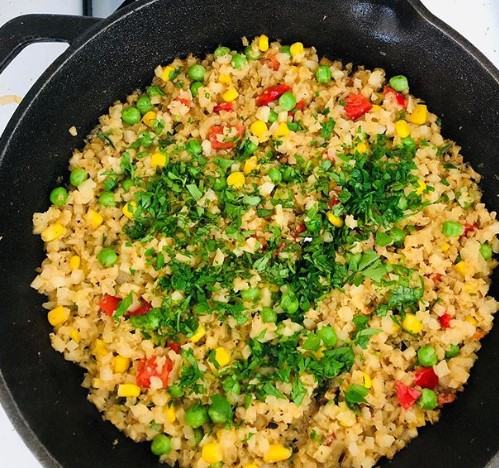 Cauliflower "fried rice" with corn, fresh peas, bell pepper + yellow onions, topped with lots of fresh Parsley.
Share by Email
Share on Facebook
Share on Twitter
Nutrition
Serving:
100
g
|
Calories:
6
kcal
|
Carbohydrates:
1
g
|
Protein:
1
g
|
Fat:
1
g
|
Saturated Fat:
1
g
|
Polyunsaturated Fat:
1
g
|
Monounsaturated Fat:
1
g
|
Sodium:
8
mg
|
Potassium:
75
mg
|
Fiber:
1
g
|
Sugar:
1
g
|
Vitamin C:
12
mg
|
Calcium:
6
mg
|
Iron:
1
mg
© Food And Meal
This website provides approximate nutrition information for convenience and as a courtesy only. Nutrition data is gathered primarily from the Spoonacular Database, whenever available, or otherwise other online calculators.
Alternative Preparation Method: Sautéed Cauliflower Rice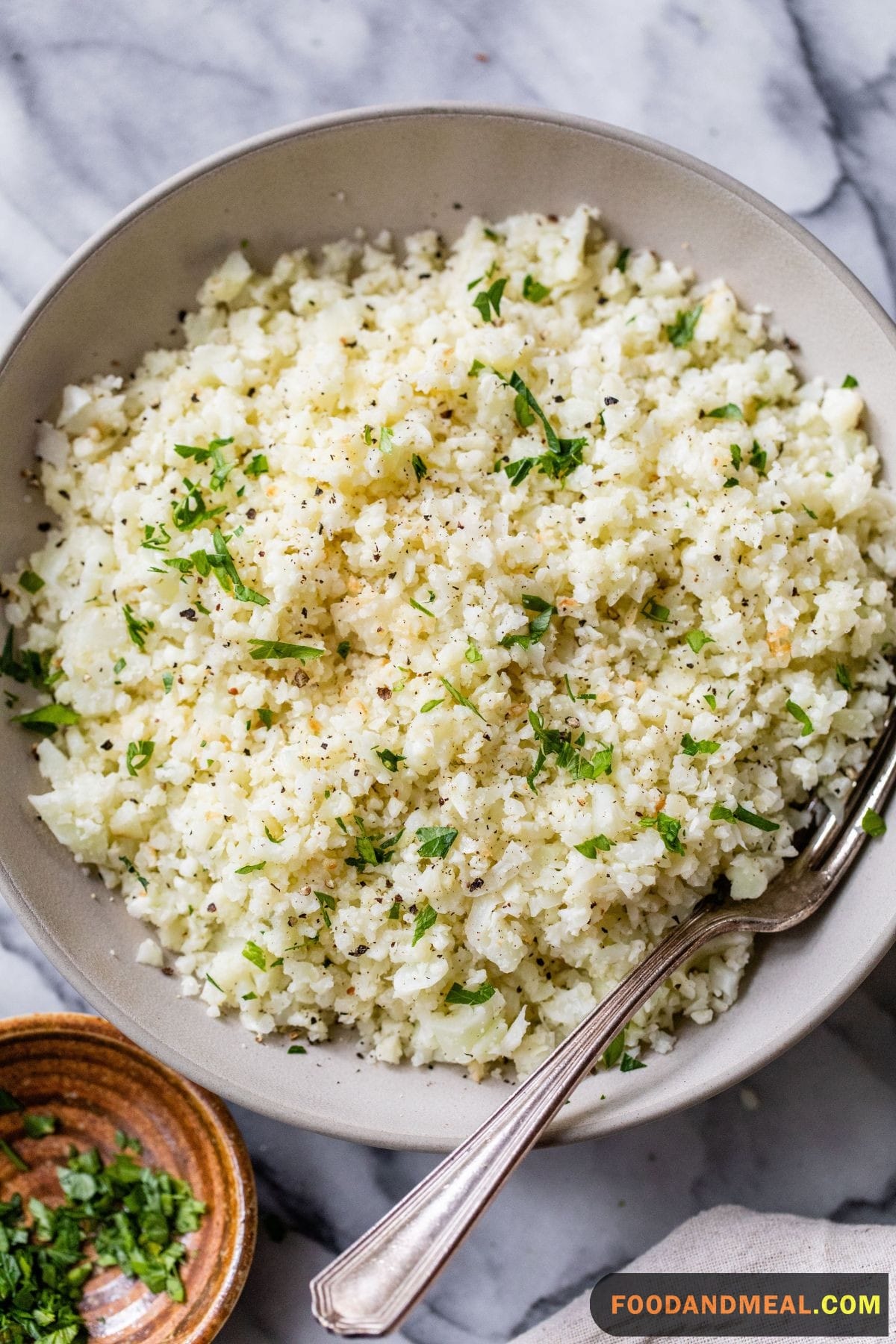 Ingredients:
1 head of cauliflower
2 tablespoons olive oil
Salt and pepper to taste
Optional seasonings: minced garlic, diced onions, or your choice of herbs and spices
Instructions:
Begin by breaking down the cauliflower head into florets. Remove the tough stem and leaves, leaving only the florets.
Use a food processor or a box grater to finely grate the cauliflower florets. This will create rice-sized pieces.
Heat a skillet or frying pan over medium heat. Add 2 tablespoons of olive oil, and let it warm up.
If desired, sauté minced garlic or diced onions in the pan for a minute or two until they become fragrant.
Add the grated cauliflower to the pan and sauté it for about 5-7 minutes, stirring frequently. The cauliflower rice should start to turn tender and slightly brown.
Season with salt and pepper to taste. You can also add your choice of herbs or spices for extra flavor.
Continue to sauté for another 2-3 minutes until the cauliflower rice reaches your preferred level of tenderness and has a slightly golden hue.
Remove the sautéed cauliflower rice from the pan and serve it immediately as a flavorful and healthy side dish.
Tips for making Rice from Cauliflower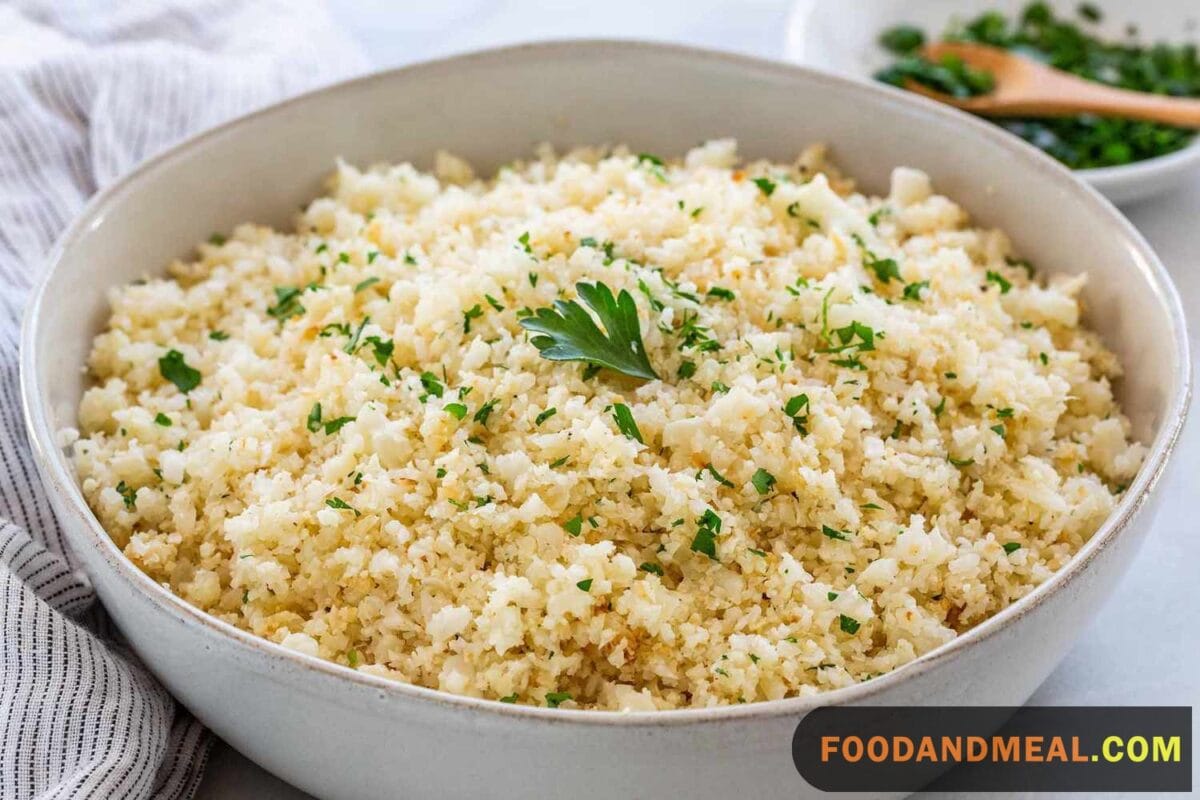 Cooking Tips
Dry Your Cauliflower: After grating your cauliflower, make sure to press it between paper towels or a clean kitchen towel to remove excess moisture. This will prevent your cauliflower rice from turning mushy during cooking.
Don't Overcrowd the Pan: When sautéing cauliflower rice, use a large enough skillet to avoid overcrowding. Overcrowding can lead to uneven cooking and steaming rather than sautéing.
Season Well: Cauliflower rice can be a bit bland on its own. Season it generously with salt and pepper. You can also experiment with herbs, spices, or even a dash of soy sauce for added flavor.
Stir Frequently: Keep a close eye on your cauliflower rice while cooking and stir it frequently. This ensures even cooking and prevents any pieces from sticking to the pan.
Mind the Cooking Time: Sauté cauliflower rice just until it reaches your desired level of tenderness. Overcooking can make it mushy, so a slightly crunchy texture is often preferred.
Consider Garlic and Onions: Sautéing some minced garlic or diced onions before adding the cauliflower rice can infuse more flavor into your dish.
Serving Suggestions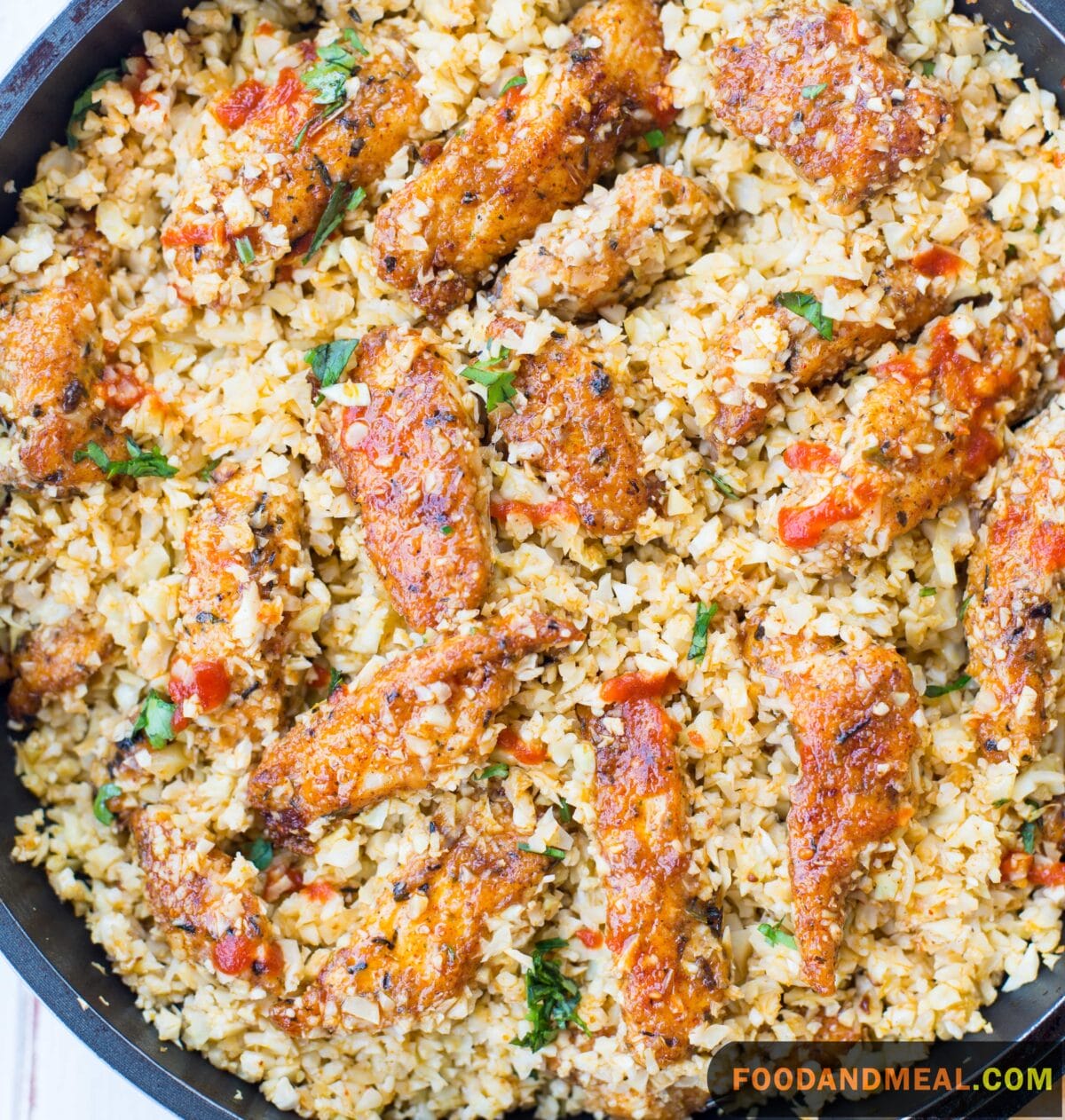 Lemon Zest: A touch of fresh lemon zest sprinkled over your cauliflower rice adds a refreshing zing that complements the dish beautifully.
Fresh Herbs: Top your cauliflower rice with fresh herbs like cilantro, parsley, or chives for a burst of color and flavor.
Protein Pairings: Serve your cauliflower rice with grilled chicken, sautéed shrimp, or pan-seared tofu for a balanced and satisfying meal.
Stir-Fry It: Make a delicious cauliflower fried rice by adding cooked and diced veggies, your choice of protein, and a drizzle of soy sauce or sesame oil.
Sides Galore: Cauliflower rice pairs wonderfully with a wide range of sides, including roasted vegetables, mixed greens, or a simple tomato salad.
FAQs (Frequently Asked Questions) about Rice from Cauliflower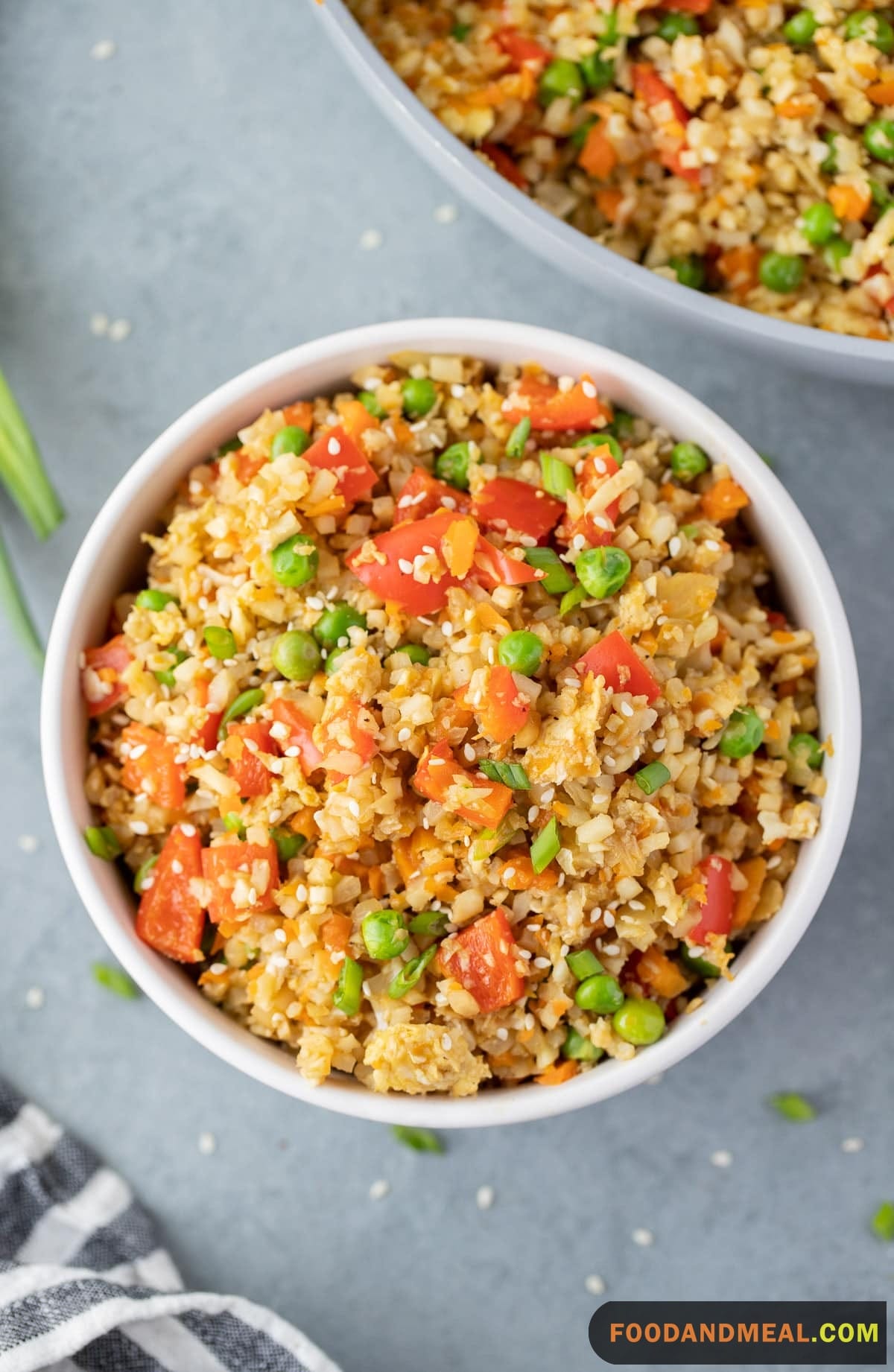 Can I store leftover cauliflower rice? Yes, you can store leftover cauliflower rice in an airtight container in the refrigerator for up to 3-4 days. Reheat it in a pan or microwave before serving.
Why does my cauliflower rice turn mushy? Excess moisture is often the culprit. Be sure to drain and dry the grated cauliflower before cooking to prevent mushiness.
Can I freeze cauliflower rice? Yes, you can freeze cauliflower rice. Portion it into airtight bags or containers and store in the freezer for up to 3 months. Thaw and cook as needed.
How can I add more flavor to cauliflower rice? Experiment with your favorite seasonings like garlic, herbs, or spices. You can also add soy sauce, teriyaki sauce, or a sprinkle of nutritional yeast for extra flavor.
Is cauliflower rice a low-carb alternative to regular rice? Yes, cauliflower rice is a popular low-carb substitute for traditional rice, making it suitable for low-carb and keto diets.
Elevate your dishes with our expert tips for perfect cauliflower rice. Subscribe to our blog for more culinary inspiration.
Experience the culinary brilliance of Chef John at Food And Meal Restaurant. With over 20 years of global expertise, My innovative creations and unwavering dedication to cooking have earned me a well-deserved reputation. My passion for gastronomy is showcased in every dish, combining fresh, local ingredients with harmonious flavors and captivating presentations. My ability to tell a story through my food reflects my profound understanding of culture and emotion.
Affiliate DisclaimerAbout The Content
As an affiliate, we may earn a commission from qualifying purchases. We get commissions for purchases made through links on this website from Amazon and other third parties.