Hello there, JaimeInez here! I'm thrilled to welcome you back to Food and Meal, where we celebrate the joy of cooking and the love for food. Today, I'm excited to share with you my recent culinary adventure with a delightful Filipino dish – the Batanes Dried Pork Adobo. This journey has been nothing short of amazing, and I can't wait to dive into the details with you. So, let's embark on this gastronomic exploration together!
Batanes Dried Pork Adobo Recipe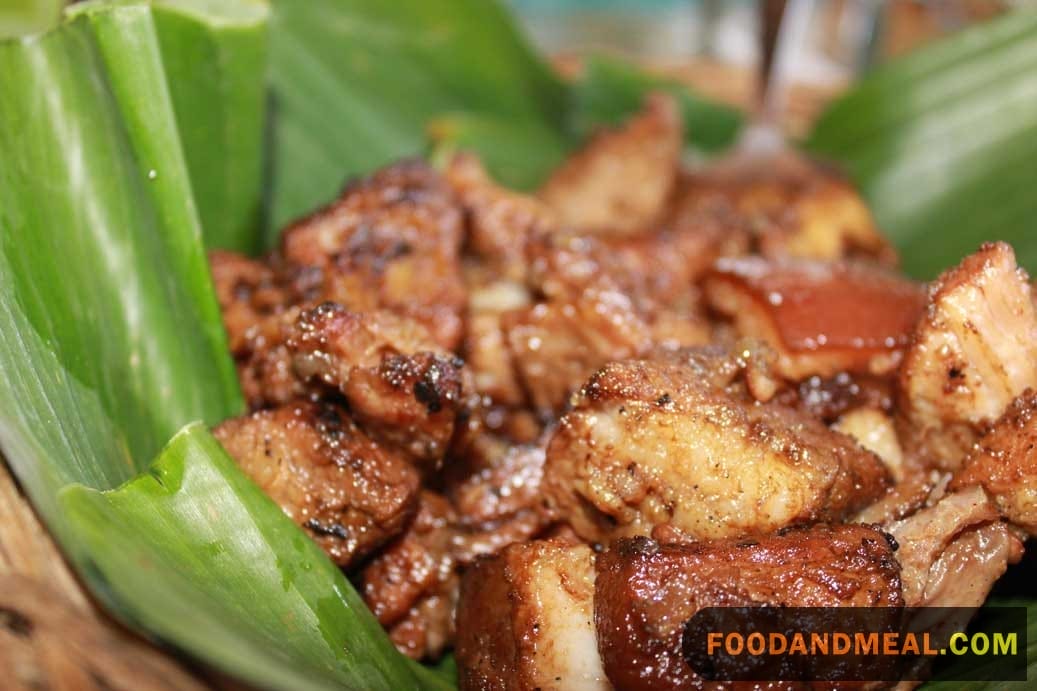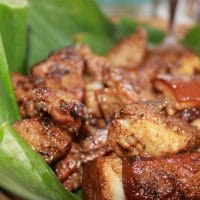 Batanes' Dried Pork Adobo
Palo Palo Festival of Batanes (August 4-5). Although this province in the northernmost part of the Philippines, it is still flocked regularly by local and foreign tourists alike. Why not? Batanes' rich cultural heritage and impressive lifestyle are worth all the hassle. The Palo Palo fiesta seeks to present the beauty of this remote province in such an amazing, fun-filled celebration.
Print
Add to Collection
Go to Collections
Ingredients
Instructions
Place pork in a bowl with garlic and soy sauce. Allow to marinade for at least half an hour or overnight, if you have time.

When meat is ready, transfer it together with the marinade in a pan and heat on medium high.

Stir in the remaining ingredients and allow to boil without stirring.

Once the mixture boils, turn heat to medium-low and simmer for 10-30 minutes until the meat is tender and the liquid is fully absorbed.

Serve with steamed white rice.
Notes
Batanes boasts of its wonderful nature and a very vibrant local culture. Locals
and foreigners alike love coming to this place and be impressed with the sights and food choices on offer. This Dried Pork Adobo is one of their must-
try dishes, owing to the fact that Adobo is almost like the national dish of the country. It is one of the best ways to experience gastro pleasure in this
beautiful land.
Share by Email
Share on Facebook
Share on Twitter
Nutrition
Calories:
616
kcal
|
Carbohydrates:
4
g
|
Protein:
14
g
|
Fat:
60
g
|
Saturated Fat:
22
g
|
Polyunsaturated Fat:
6
g
|
Monounsaturated Fat:
28
g
|
Cholesterol:
82
mg
|
Sodium:
1658
mg
|
Potassium:
299
mg
|
Fiber:
1
g
|
Sugar:
1
g
|
Vitamin A:
42
IU
|
Vitamin C:
1
mg
|
Calcium:
25
mg
|
Iron:
2
mg
© Food And Meal
This website provides approximate nutrition information for convenience and as a courtesy only. Nutrition data is gathered primarily from the Spoonacular Database, whenever available, or otherwise other online calculators.
About Batanes Dried Pork Adobo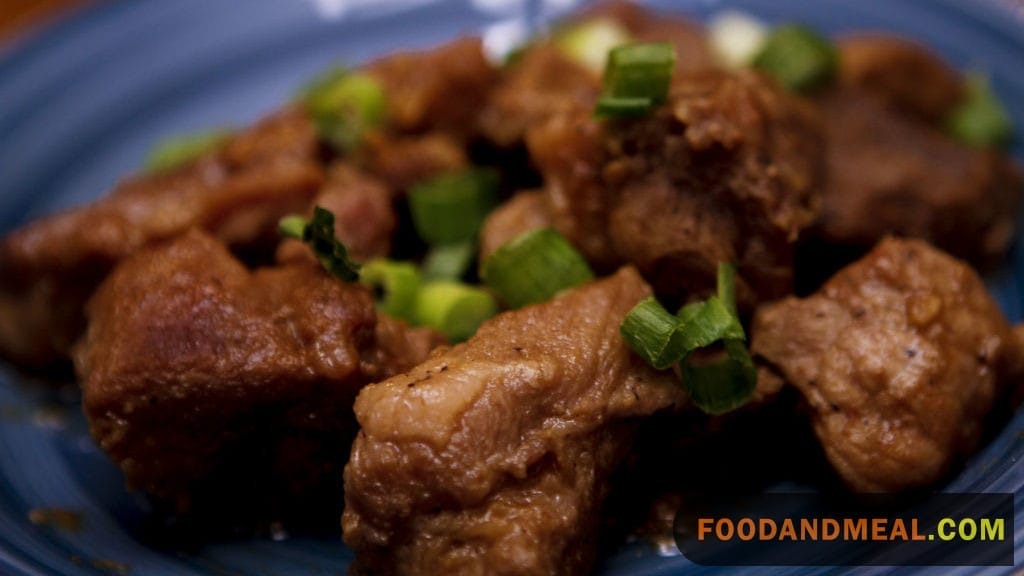 Batanes Dried Pork Adobo is a cherished dish from the northernmost province of the Philippines, Batanes. This dish features pork that's been marinated in a mixture of soy sauce, vinegar, garlic, and spices, then slow-cooked until tender and left to dry under the sun. The result is a flavorful, chewy, and slightly tangy dish that truly captures the unique culinary traditions of Batanes.
Cooking Tips for Batanes Dried Pork Adobo
Quality of Ingredients: Always opt for fresh pork. The quality of your pork can significantly impact the taste of your Adobo.
Marination Time: Allow the pork to marinate for at least a few hours, or even overnight if possible. This will help the flavors to fully penetrate the meat.
Drying Process: Ensure the pork is thoroughly dried after cooking to achieve the desired texture. This can be done under the sun or in a low-temperature oven.
Serving Suggestions for Batanes Dried Pork Adobo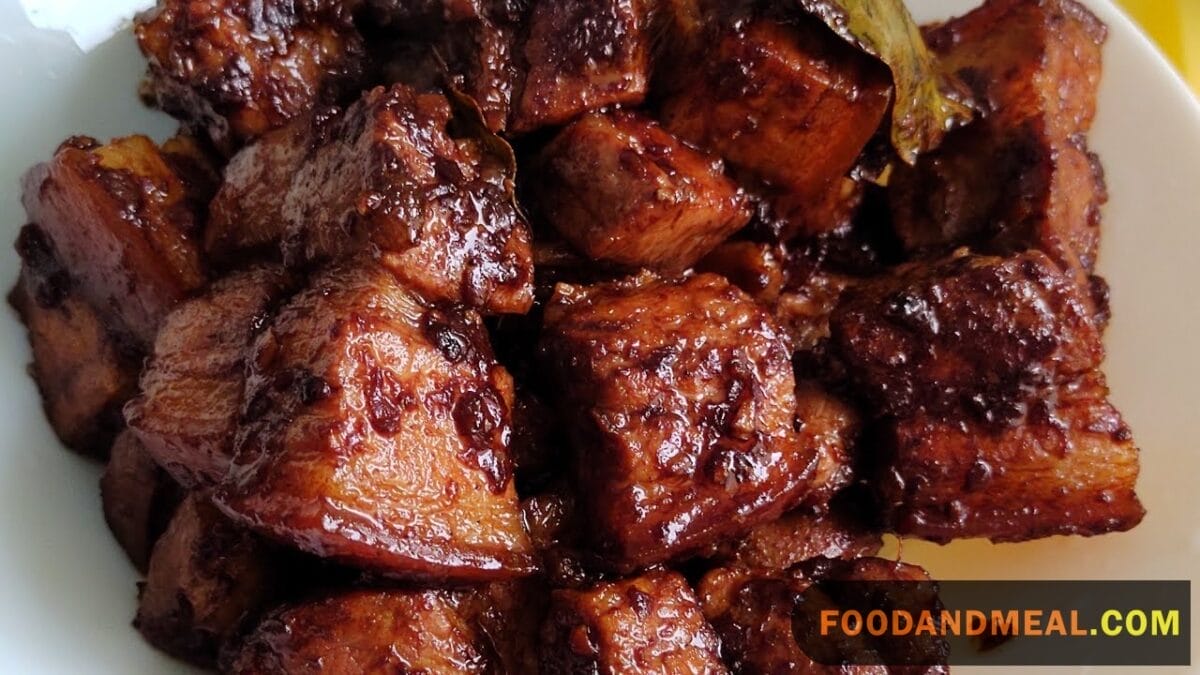 Rice Companion: Serve your Dried Pork Adobo with a side of steamed rice to balance out its strong flavors.
Vegetable Side: A simple vegetable stir-fry can provide a refreshing contrast to the rich and tangy Adobo.
Drink Pairing: A cold drink like a calamansi juice or a beer can complement the flavors of this hearty dish.
FAQs About Batanes Dried Pork Adobo
What Makes Batanes Dried Pork Adobo Special? Batanes Dried Pork Adobo is special due to its unique preparation method, which involves marinating, slow-cooking, and drying the pork, resulting in a distinct flavor and texture.
Can I Use Other Types of Meat? While you can experiment with other types of meat, using pork is traditional and recommended for this Adobo.
How Can I Store Leftovers? Leftovers can be stored in an airtight container in the refrigerator for up to 1 week. Reheat on the stove or in a microwave.
Can I Make It Less Tangy? Yes, you can adjust the amount of vinegar according to your preference. Remember, the dish should still have a bit of tanginess to it!
In conclusion, Batanes Dried Pork Adobo is more than just a dish; it's a culinary tradition that reflects the unique culture and environment of Batanes. The process of making it involves careful preparation and patience, resulting in a dish that's both flavorful and texturally satisfying. Whether you're a seasoned cook or a beginner, I hope these tips and suggestions inspire you to try making your own Batanes Dried Pork Adobo at home. Happy cooking!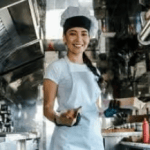 Cooking Like A Pro
Author Name : Jaime Inez
Address: Times Street, West Triangle, 1103, Quezon City, Metro Manila, Philippines
Phone:  96-2-4108596
Email: Contact@cookinglikeapro.net
Affiliate DisclaimerAbout The Content
As an affiliate, we may earn a commission from qualifying purchases. We get commissions for purchases made through links on this website from Amazon and other third parties.