Curious about the disparities between entry-level and high-end dishwashers? Concerned about your budget and not wanting to compromise on modern features? Fret not! We've got you covered. In this comprehensive guide, Food and Meal will answer the question How much should you expect to pay for a dishwasher? and outline the cost of reliable dishwashers, commencing with budget-friendly choices and progressing towards premium, top-of-the-line models.
When considering dishwashers with the following characteristics, here's what you can expect:
Louder than average: These dishwashers tend to produce more noise during operation compared to higher-end models. While they are not overly disruptive, they might be noticeable in a quiet kitchen environment.
Decent wash performance: Despite being budget-friendly, these dishwashers are still capable of providing satisfactory cleaning results for your dishes and utensils.
Plastic tub: Instead of a stainless steel tub, these dishwashers typically feature a plastic tub. While plastic is durable and functional, it might not offer the same level of sturdiness and longevity as stainless steel.
Limited flexibility in the racking: The arrangement of racks in these dishwashers may not be as customizable or versatile as more expensive models. This could limit your ability to fit larger or irregularly shaped items.
Lower build quality (May feel cheap): Due to their more affordable price range, these dishwashers might have a slightly lower build quality. They may feel less robust or sturdy compared to higher-priced options.
Some suggestions to you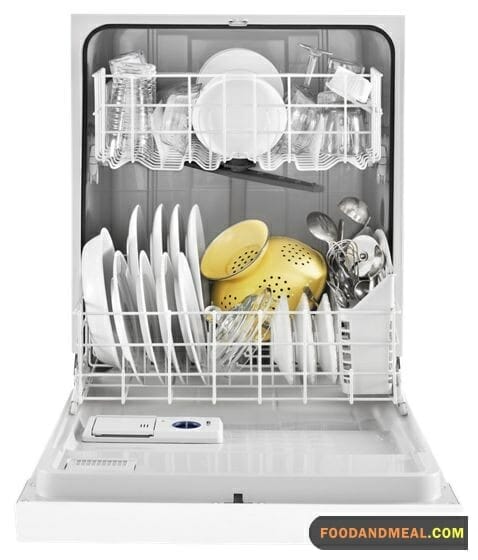 The Whirlpool Dishwasher WDF330PAHW may have a limited range of features, but it still delivers excellent cleaning performance. It offers three wash cycles, including Heavy, Normal, and a quick 1-hour cycle, as well as four convenient options: 4 Hour Delay, Control Lock, Heated Dry, and Hi-Temp Wash. The Heavy cycle, in particular, is highly effective at removing stubborn stains and ensuring a thorough clean.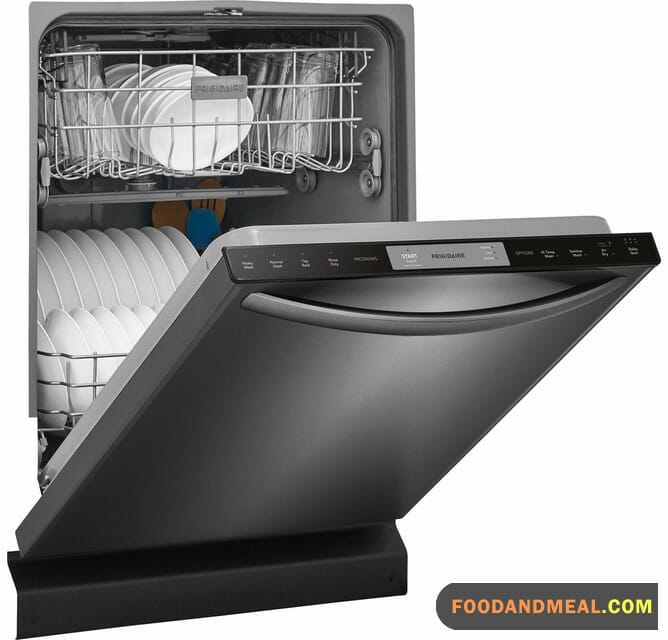 The Frigidaire FFID2426TD is a top pick for the best dishwashers under $500, offering a spacious capacity, sleek design, and quiet operation at 54 dBA. It's Energy Star certified and has convenient features like a delay start function and NSF International certification for sanitation. Despite some limitations in advanced features, it provides reliable cleaning performance, making it an excellent choice for those on a budget. Noise levels typically range from 51db to 55db, ensuring a comfortable kitchen environment during operation.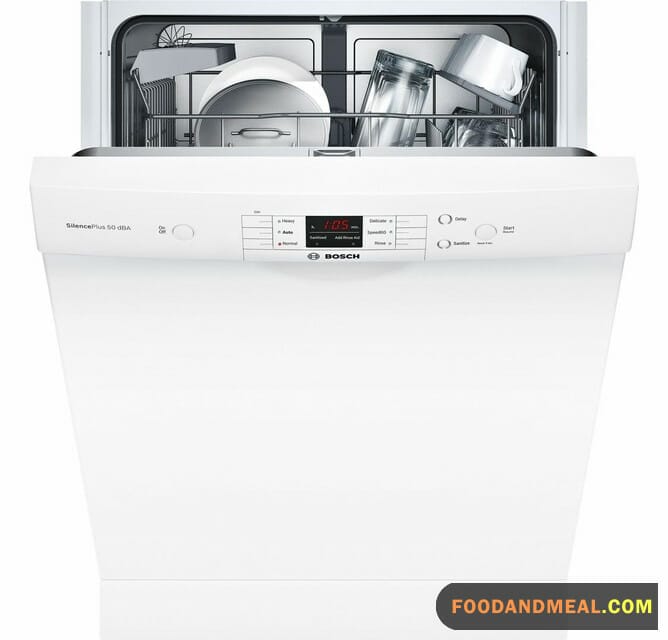 The SHEM3AY52N Dishwasher from Bosch's 100 series offers affordability with essential features. It has a 14-place setting capacity, six wash cycles, and a Sanitize Option. The interior is stainless steel, while the tub's bottom is plastic for cost-effectiveness. Perfect for budget-conscious consumers.
Dishwashers Between $600-$999
When considering dishwashers with the following characteristics, here's what you can expect:
Quiet operation: These dishwashers are designed to operate with minimal noise, providing a peaceful and tranquil environment in your kitchen.
Great wash & dry performance: Expect these dishwashers to deliver exceptional cleaning and drying results, ensuring your dishes come out spotless and ready to use.
Increased reliability & build quality: Dishwashers with these features are built to be more durable and reliable, offering longevity and peace of mind in terms of performance.
Adjustable racking and 3rd racks: These dishwashers come with flexible and customizable racking options, allowing you to adjust the interior to accommodate various sizes and shapes of dishes, pots, and pans. Some models may also include a convenient third rack for additional utensil or small item storage.
Stainless steel tubs: Instead of plastic tubs, these dishwashers feature high-quality stainless steel tubs, which are more durable, hygienic, and resistant to stains and odors.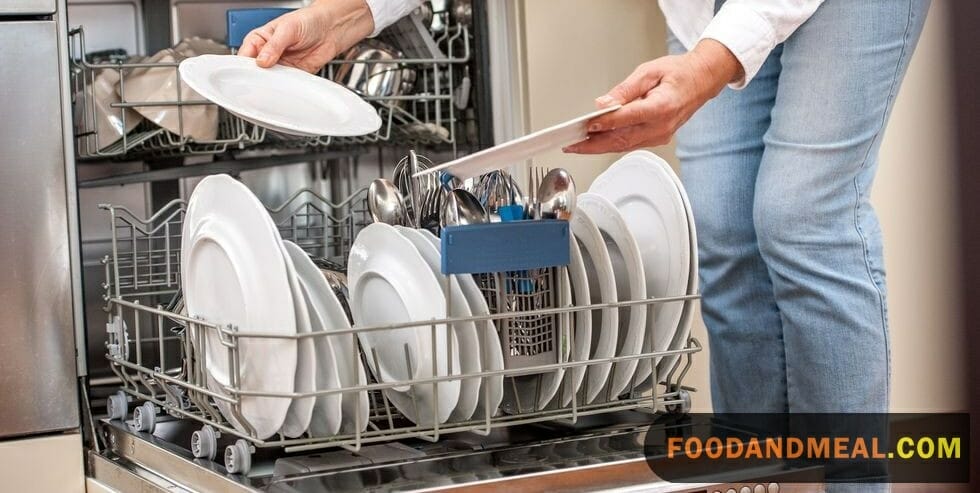 In this price range, you can expect top-notch performance across various aspects.
Dishwashers within this range excel in providing quiet operation, operating between 42dB and 48dB, ensuring a peaceful kitchen environment. They come equipped with fun and practical features, such as pressurized spray arms and custom jets, enabling advanced cleaning capabilities for your dishes.
The durability of these dishwashers is commendable, as they are designed to last longer and require fewer repairs compared to lower-priced models.
Adjustable racks and 3rd racks are common features in this range, offering increased flexibility and additional storage options. These features enhance the efficiency of the cleaning process, allowing you to tailor the dishwasher setup to suit your individual needs.
With numerous choices available in this price range, you'll have the opportunity to select a dishwasher that perfectly aligns with your preferences. Each brand may offer a unique blend of value and features, so you can find the one that best meets your requirements. Overall, you can expect excellent performance and a wide array of options to choose from in this price category.
Dishwashers at $1000 & Above
Within this higher price range, you'll experience the epitome of dishwasher performance, offering an array of exceptional features:
Whisper quiet: These dishwashers operate almost silently, ensuring a peaceful kitchen environment even during their intensive cleaning cycles.
Extra wash cycles – like cycles specifically for fine China & Crystal: You'll find specialized wash cycles designed to handle delicate items like fine China and Crystal with utmost care, maintaining their shine and luster.
Enhanced drying results: These dishwashers boast advanced drying technologies, leaving your dishes, glasses, and cutlery spotless and ready to use.
WiFi connectivity: With built-in WiFi, these dishwashers can be controlled and monitored remotely through smartphone apps or voice assistants, adding a new level of convenience and integration to your smart home.
Panel-ready doors to match your cabinetry: These dishwashers come with customizable panel-ready doors, allowing you to seamlessly integrate them into your kitchen cabinetry for a sleek and cohesive look.
More flexibility in the racking: Expect adjustable and customizable racking systems, providing ample space and versatility to accommodate large pots, pans, and various dish sizes, making loading and unloading a breeze.
Now, we delve into the luxurious high-end realm of dishwashers. If budget constraints are not a concern, the offerings in this range might greatly appeal to you. However, it's worth noting that in this price tier, style often takes center stage, and some features may lean more towards aesthetics than essential functionality.
Expect a plethora of intriguing features, including futuristic advancements like the ability to knock on your dishwasher door to open it or the convenience of controlling it through mobile assistants like Alexa or your personal smart device.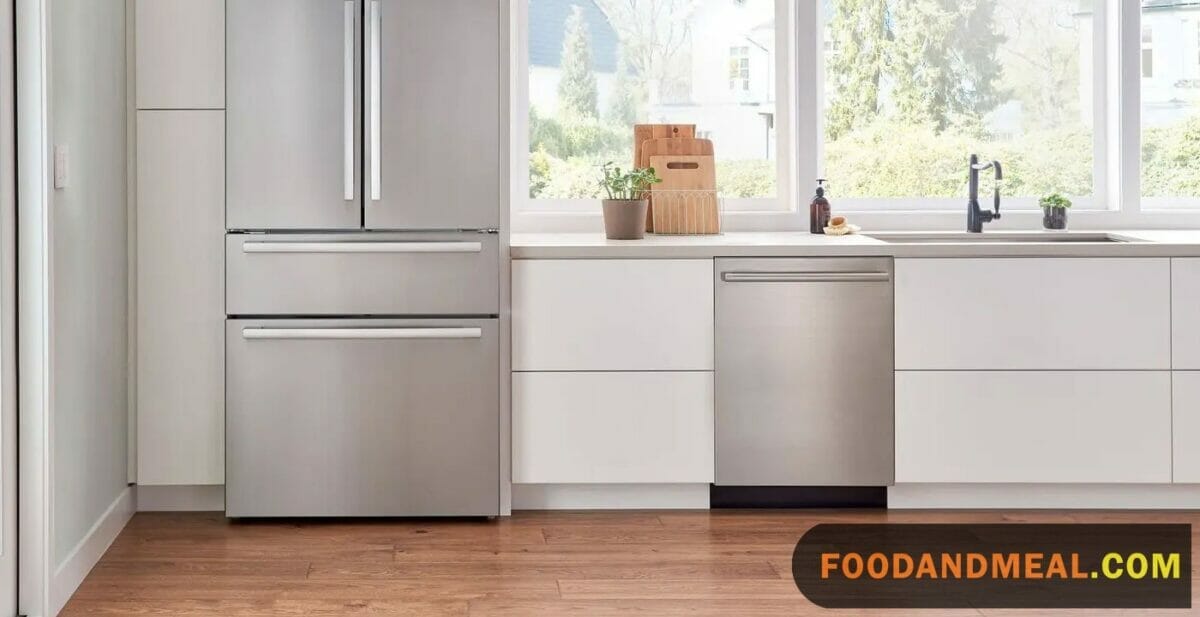 But beyond the style and cutting-edge features, there are tangible advantages to investing in a high-end dishwasher. These machines operate with an unparalleled level of silence, often compared to the hushed ambiance of a library. Additionally, they boast exceptional cleaning quality and unwavering dependability, ensuring your dishes emerge immaculate after each wash.
Moreover, the opulence extends to their exquisite appearance. Expensive dishwashers exude an aura of luxury with flawless finishes and avant-garde designs that captivate the eye and enhance the visual aesthetics of your kitchen.
Should you choose to indulge in this price range, you'll discover that owning and operating a dishwasher of this caliber is a genuine pleasure. The combination of top-notch features, unmatched performance, and remarkable elegance makes it a gratifying and rewarding experience for those who appreciate the finest in kitchen appliances.
Factors impacting the cost of dishwashers
Discovering dishwasher prices is a straightforward process as you can easily research the brand and model you're interested in. However, when purchasing a new dishwasher, it's crucial to consider additional costs that might be involved.
| | |
| --- | --- |
| Delivery Costs | You may encounter a delivery fee for your dishwasher, which can vary depending on the seller and your location. Some merchants offer the option to pick up the dishwasher from their store, eliminating any extra delivery charges. |
| Installation | When purchasing a dishwasher, be aware of potential delivery fees that can vary based on the seller and your location. Some merchants offer the option to pick up the dishwasher from their store to avoid additional delivery charges. |
| Plumbing and Electrical | For first-time dishwasher installations, hiring professionals for plumbing and electrical work may be necessary. Some contractors can handle both tasks, but you might need to hire a plumber and electrician separately. Rates usually range from $80 to $90 per hour for these services, with variations depending on your location. |
| Kitchen Remodeling | Dishwasher installation during a kitchen remodel can cost $200 to $300 for cabinet removal and $1,000 to $5,000 for new cabinets, including installation. Additional flooring repair may add at least $100 to the cost. |
Tips For Choosing Your Price Range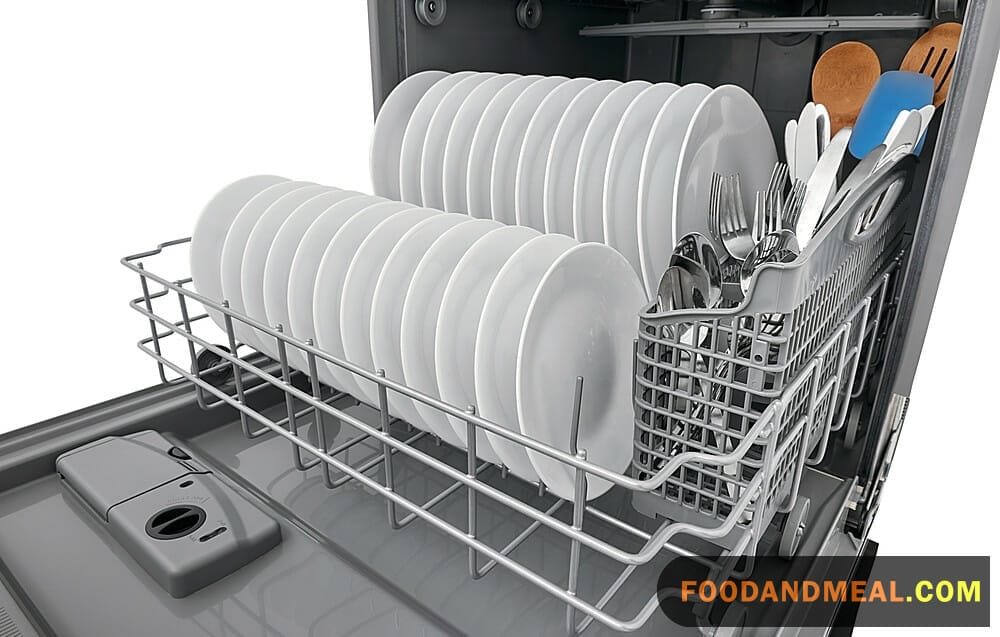 When making a dishwasher purchase, prioritize your personal needs over what works for others. Remember that different lifestyles and usage patterns require different dishwasher functionalities. For instance, a bachelor with minimal dish usage will have different requirements compared to a large family of seven that runs a load per day.
Avoid getting swayed by an extensive selection of wash cycles. Instead, focus on the specific cycles you'll actually use on a regular basis. Consider your typical dishwashing needs and select a model that aligns with your usage patterns.
Be cautious of marketing tactics used by some brands to create a perception of exclusivity for certain features. Some features may be touted as unique, but in reality, they are standard in even the most basic dishwashers. Stay vigilant during your shopping process and trust your judgment. If it appears that you're paying more for features you don't need, or if similar features are available in a more affordable dishwasher, your instincts are likely accurate. Opt for the dishwasher that genuinely meets your needs and offers the best value for your investment.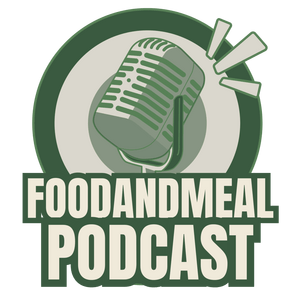 3 November ·
Smart Shopping: How to Save Money on Your Next Dishwasher Purchase
Embarking on the journey to find your perfect dishwasher? Fear not, for we are here to be your guide through the labyrinth of options. In this comprehensive guide, Food and Meal unveils the mysteries of dishwasher costs, presenting a range from budget-conscious choices to lavish high-end models. So, whether you're aiming to strike a balance between features and price or ready to indulge in the crème de la crème of dishwashing technology, we've got your back. How much should you expect to pay for a dishwasher?' Hear now and receive exclusive insights!"
Dishwasher Buying Guide: Understanding Price Ranges
Are you in the market for a new dishwasher but unsure about the price range? Dive into our comprehensive guide as we explore the factors influencing dishwasher prices, from brands and features to installation costs. We'll provide insights into budget-friendly options, mid-range selections, and premium models, ensuring you make an informed decision tailored to your needs and wallet. Don't miss our bonus segment on tips for maximizing your dishwasher's lifespan! Click play and let us help you find the perfect dishwasher fit for your kitchen and budget!
Affiliate DisclaimerAbout The Content
As an affiliate, we may earn a commission from qualifying purchases. We get commissions for purchases made through links on this website from Amazon and other third parties.