KitchenAid is a trusted brand known for top-tier dishwashers with eco-friendly features and ample capacity. However, the abundance of options online can be overwhelming. This article simplifies the process, offering insights on choosing the best KitchenAid dishwashers. Explore picks of Food and Meal for top models.
What to Consider When Choosing the Best KitchenAid Dishwasher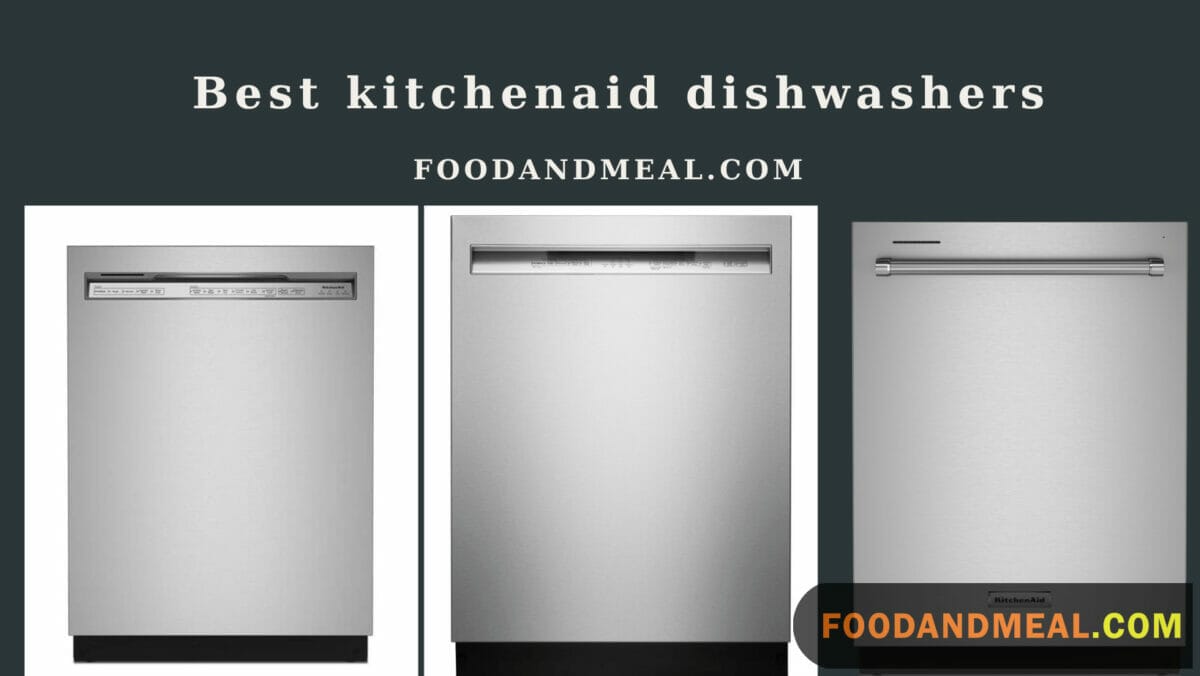 While assuming dishwashers are similar, various factors affect their performance. Learn about key features for choosing one.
| | |
| --- | --- |
| Size and Capacity | Dishwasher size matters, usually around 34″x24″. KitchenAid sizes vary, up to 35″ tall and 24″ wide. Capacity is measured in place settings, with KitchenAid offering up to 16. |
| Design | KitchenAid dishwashers vary inside. Some have three racks, adaptable for different dishes. Finishes vary, with popular stainless steel and fingerprint-resistant options. |
| Settings | Wash cycles set dishwashers apart. KitchenAid offers normal, heavy-duty, delicate cycles and extras like express wash, heat dry, and delayed start. |
| Noise Level | Modern dishwashers aim for quietness. Most are around 40-45 dB, some KitchenAid models below 40 dB. Check noise level to suit your space. |
| Extras | Integrated controls, Advanced Clean Water Wash System, ProWash Cycle for soil detection, LED lighting, and Fan-Enabled ProDry System are extra features in some KitchenAid models. |
Our Recommended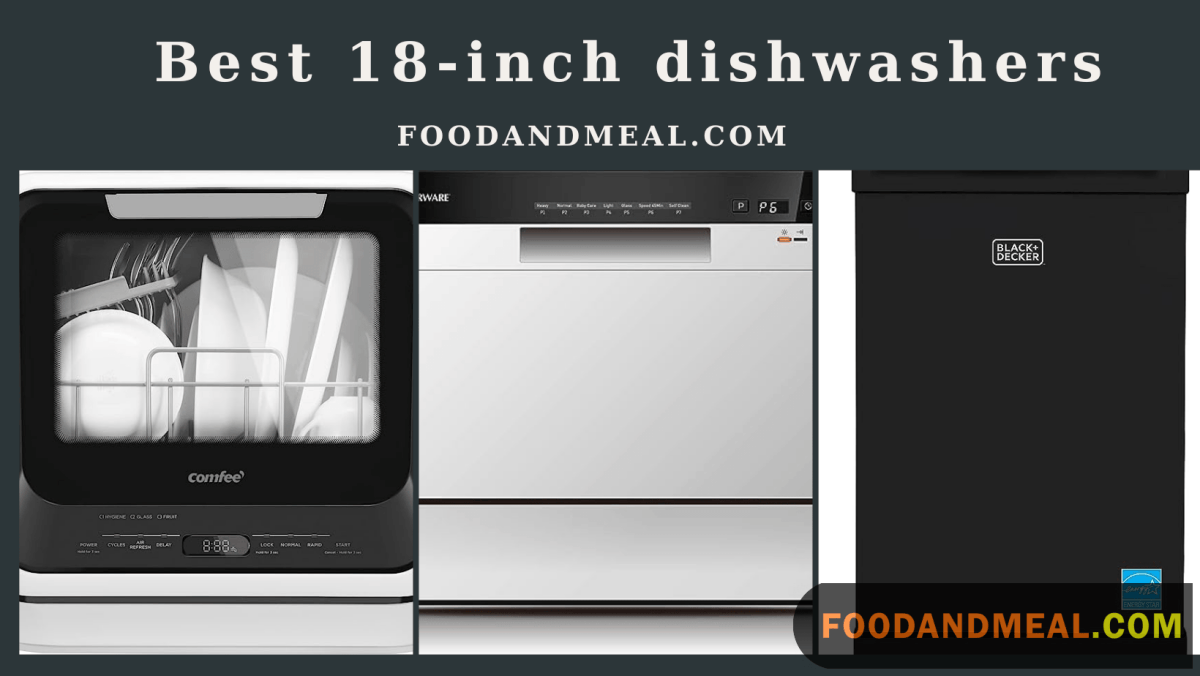 Read more
Best kitchenaid dishwashers
Best Price
3 adjustable racks PrintShield finish
Energy
Star certified
The KitchenAid KDTM404KPS dishwasher falls within KitchenAid's midrange selection, presenting numerous enhancements over their basic models. Notably, it incorporates the FreeFlex Third Rack, designed to accommodate glasses, mugs, bowls, and silverware, resulting in an expansive wash capacity of 16 place settings. Operating at a mere 44 dB, this model guarantees a noise-free operation that won't disrupt your home. The Advanced Clean Water Wash System employs microfiltration to eliminate food particles and distribute clean water throughout all three racks.
It's obtainable in standard stainless steel or black stainless steel finishes, both featuring PrintShield technology to fend off fingerprints. Prospective buyers can opt for a pocket handle with front controls or a bar handle with top controls, catering to individual aesthetic preferences.
Best Price
3 adjustable racks
PrintShield finish
LED interior lighting
Fan-Enabled
ProDry System
The KDTM704KPS dishwasher stands as one of KitchenAid's premium offerings, delivering the brand's exceptional performance and an array of coveted additional features. Highlighting a FreeFlex Third Rack for maximum capacity, it effortlessly cleans an impressive 16 place settings in a single cycle. The stainless steel interior is illuminated by LED interior lighting, simplifying loading and unloading tasks. Operating through interior sensors, the ProWash Cycle gauges soil levels and adapts the wash cycle accordingly, while the efficient Fan-Enabled ProDry System combines a fan and heating element for thorough dish drying.
Concealed top controls lend a streamlined appearance, while the front panel is equipped with PrintShield technology to preserve its cleanliness. Potential buyers can choose between a pocket handle or a bar handle, tailoring the design to their preferences.
Best Price
Affordable price
PrintShield finish
Energy
Star certified
The KDFE104HPS stands as KitchenAid's foundational dishwasher, presenting remarkable performance along with a range of alluring attributes. Noteworthy is its inclusion of a ProWash Cycle, an innovation that discerns levels of grime and autonomously adapts cycle duration and water consumption. Diverging from other cost-effective dishwashers, this model boasts a stainless steel interior, while its external surface features a PrintShield finish in classic stainless steel. Moreover, it's offered with the alternative finishes of black or white.
In contrast to KitchenAid's more upscale models, the KDFE104HPS does exhibit a few drawbacks. Emitting a slightly higher sound level at 46 dB, it incorporates solely two racks, consequently accommodating 14 place settings instead of the higher-end 16. Nevertheless, it retains its Energy Star certification, ensuring its environmentally conscientious nature.
Best Price
Features third rack, for utensils
Quiet operation
Energy
Star certified
Excellent color selection
The KitchenAid KDFE204KPS distinguishes itself primarily through its exceptionally quiet operation. Operating at a mere 39 A-weighted decibels (dBA), it remains just slightly louder than a hushed whisper, ensuring its unobtrusiveness, even within more compact living spaces. Another notable distinction from its KitchenAid counterparts is the absence of the FreeFlex Third Rack; instead, it boasts a utensil rack and a modifiable middle rack for enhanced convenience.
It's worth noting that this model offers a slightly reduced capacity compared to most other KitchenAid dishwashers, accommodating 13 place settings. However, this still surpasses the capacity of numerous dishwashers available in the market. The KDFE204KPS also sets itself apart by providing a broader array of finish options than the majority of its counterparts, being purchasable in black, white, standard stainless steel, or black stainless steel.
Our Recommended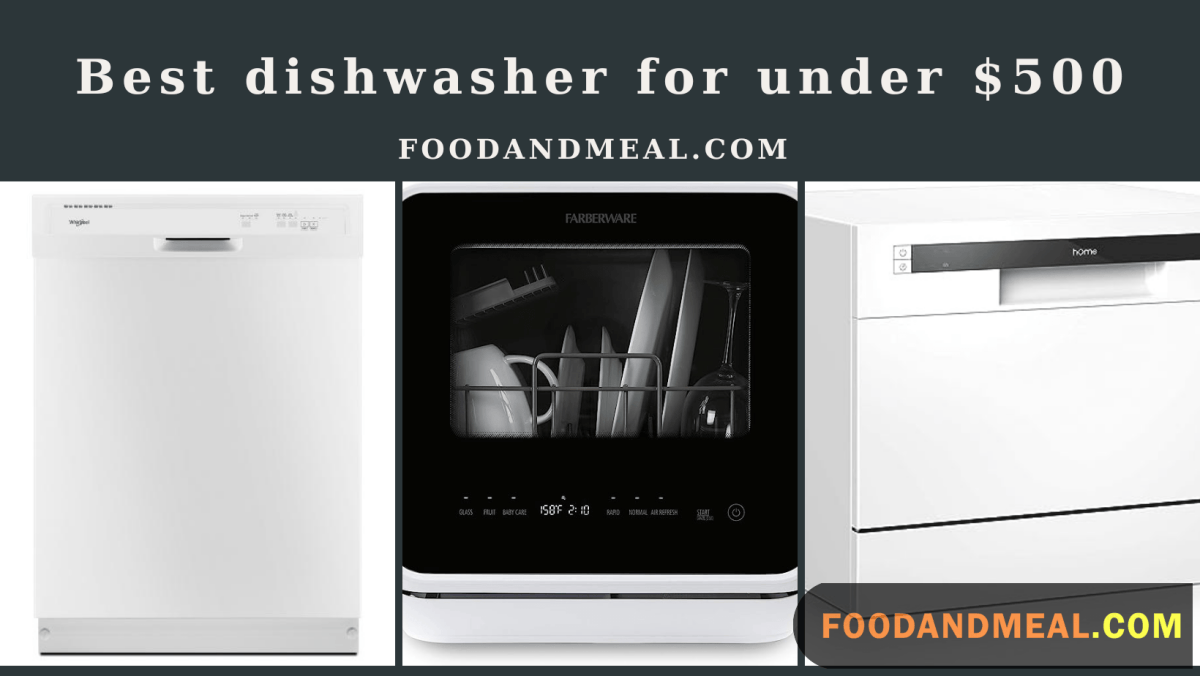 Read more
How We Chose the Best KitchenAid Dishwashers
Drawing upon years of experience covering home goods and appliances, as well as extensive product research, this guide has been meticulously crafted. We meticulously examined the complete array of currently available KitchenAid dishwashers from prominent retailers, meticulously considering various practical factors before formulating our suggestions.
Availability: In light of recent global appliance shortages, we meticulously selected models for this guide that are promptly accessible from major retailers.
Price: Acknowledging that KitchenAid's dishwashers might not be the most budget-friendly options available, our recommendations were deliberately curated to encompass a diverse price spectrum, catering to a wide range of budgets.
Reviews: Ascertaining a dishwasher's actual performance extends beyond its technical specifications, thus we heavily relied on user reviews to validate that the manufacturer's assertions weren't embellished.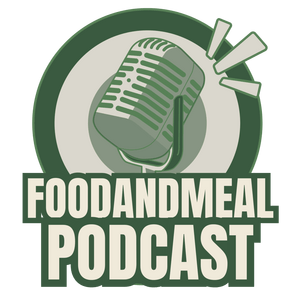 17 August ·
Top 10 KitchenAid Dishwashers of 2023: A Comprehensive Review
Welcome to another episode of Home Appliance Insights! This is Food and Meal, and today we're diving into the world of KitchenAid dishwashers. If you're in the market for a high-quality dishwasher that combines performance and innovation, you're in for a treat. We've done the research and gathered all the information you need to find the best KitchenAid dishwasher for your kitchen. So, let's get started!
Affiliate DisclaimerAbout The Content
As an affiliate, we may earn a commission from qualifying purchases. We get commissions for purchases made through links on this website from Amazon and other third parties.