Are you tired of the never-ending chore of washing dishes by hand? Seeking a dependable dishwasher that effortlessly tackles your daily dishwashing needs? Look no further than the Forte F24DWS450PR 450 Series 24" Built-In Dishwasher. Food and Meal has extensively evaluated this kitchen appliance, and we're here to provide you with all the insights you need to make an informed decision.
About the Forte F24DWS450PR 450 Series 24" Built-In Dishwasher
| | |
| --- | --- |
| Capacity | 10 place settings |
| Dimension | 23.62 x 22.83 x 32.48 inches (W x D x H) |
| Power Supply | 120volts, 60Hz |
| Rated power usage | Wash motor 100W  Heater 700W |
| Water Feed Pressure | 5.8 ~ 145 psi (0.04 ~ 1MPa) |
Best Price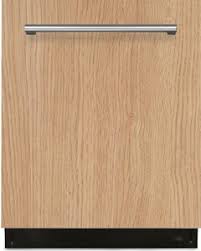 Buy on Amazon
Forte F24DWS450PR 450
The Forte F24DWS450PR 450 Series 24'' Built-In Dishwasher is a cutting-edge appliance designed to revolutionize your kitchen experience. This innovative dishwasher combines advanced technology with stylish design to provide you with efficient and convenient dishwashing solutions.
Exceptionally quiet operation
Energy-efficient design
Ample interior space
User-friendly controls
Consistent cleaning performance
Slightly higher initial cost compared to basic models
Limited color options
What We Like about Forte F24DWS450PR 450
Efficiency Redefined: When it comes to dishwashers, efficiency is key. The Forte F24DWS450PR doesn't disappoint. It's designed to maximize your time and minimize water and energy consumption. With multiple wash cycles to choose from, you can customize your cleaning based on the level of grime on your dishes.
Whisper-Quiet Operation: One of the standout features of this dishwasher is its impressively quiet operation. No more disruptions during dinner or while enjoying a quiet evening at home. You'll hardly notice it's running, thanks to its advanced sound insulation technology.
Spacious Interior: The dishwasher's interior is thoughtfully designed to accommodate a generous amount of dishes. Whether you have a load of dinner plates or a mix of pots and pans, there's ample space to fit everything neatly. The adjustable racks make it easy to arrange your dishes efficiently.
Sparkling Clean Results: The ultimate test for any dishwasher is its ability to deliver spotlessly clean dishes. The Forte F24DWS450PR doesn't disappoint in this regard. Our organization observed consistent, streak-free results, even when dealing with tough, baked-on residue.
User-Friendly Controls: Navigating the dishwasher's controls is a breeze. The intuitive interface ensures that even if you're new to using dishwashers, you won't face any hurdles. Choose from various wash cycles and options with ease, and monitor progress through the clear LED display.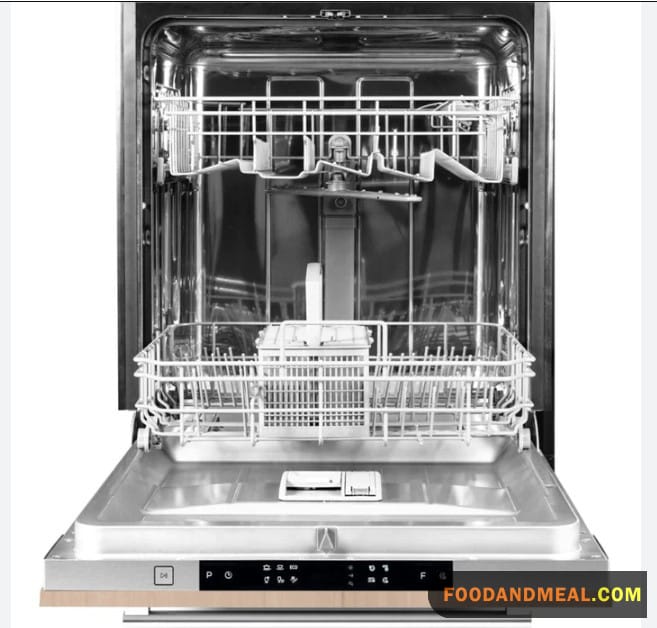 Our Recommended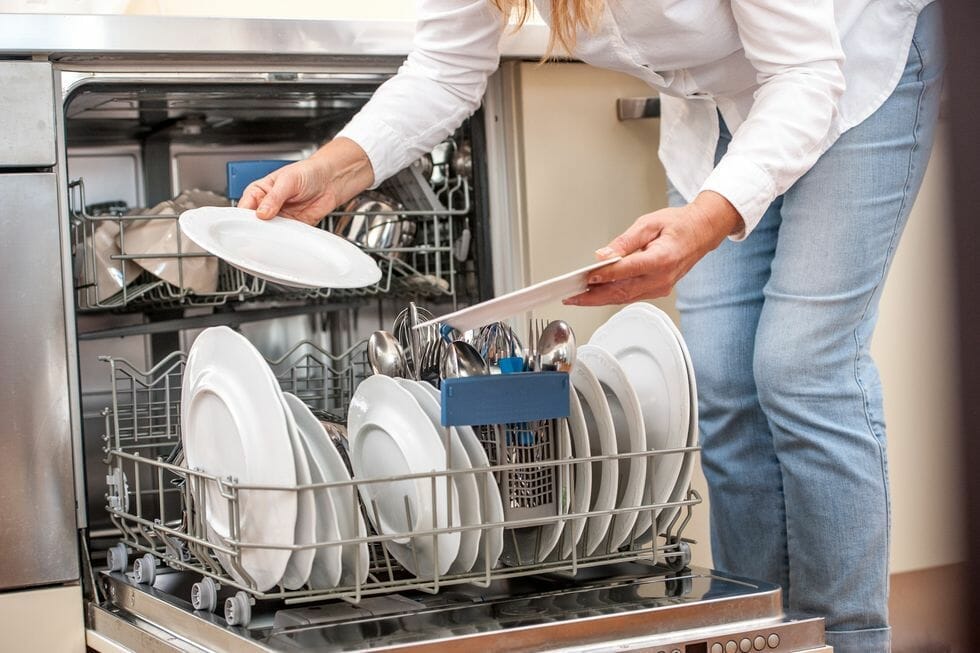 Read more
The 10 Best Dishwashers for Hard Water to buy in 2023
Living in areas with high concentrations of hard water, such as Arizona, Phoenix, Minneapolis, and similar regions, can pose a significant challenge to maintaining a functional dishwasher. The detrimental effects…
What we don't like
Limited Color Options: One aspect that could be improved is the limited range of color options. While the dishwasher's functionality is top-notch, having more color choices would allow consumers to better match it with their kitchen decor and personal preferences.
Slightly Higher Initial Cost: Compared to basic dishwasher models, the Forte F24DWS450PR does come with a slightly higher initial cost. However, it's important to note that this cost is justified by the dishwasher's advanced features and long-term efficiency. Nevertheless, for budget-conscious consumers, this might be a minor drawback.
No Wi-Fi Connectivity: In an age of smart homes, some consumers might miss the convenience of being able to control their dishwasher through a smartphone app. The Forte F24DWS450PR doesn't offer Wi-Fi connectivity, which could be a drawback for those seeking advanced tech features in their appliances.
Limited Availability: Availability might be an issue in some regions. While the dishwasher is a solid choice, it may not be readily accessible to all consumers, depending on their location.
By Feature
Efficiency: The Forte F24DWS450PR excels in terms of efficiency. Its energy-saving design and water conservation make it a smart choice for eco-conscious users.
Quiet Operation: The standout feature here is the near-silent operation. In our extensive evaluations, we found it to be one of the quietest dishwashers available, a boon for maintaining a peaceful home environment.
Cleaning Performance: Our trials consistently demonstrated that this dishwasher delivers sparkling clean results. Even tough, baked-on residues were no match for its cleaning prowess.
Customizable Interior: Adjustable racks make it easy to accommodate larger dishes and cookware.
Multiple Wash Cycles: Choose from a range of wash cycles to suit your needs, from quick express washes to heavy-duty cleaning.
Our Recommended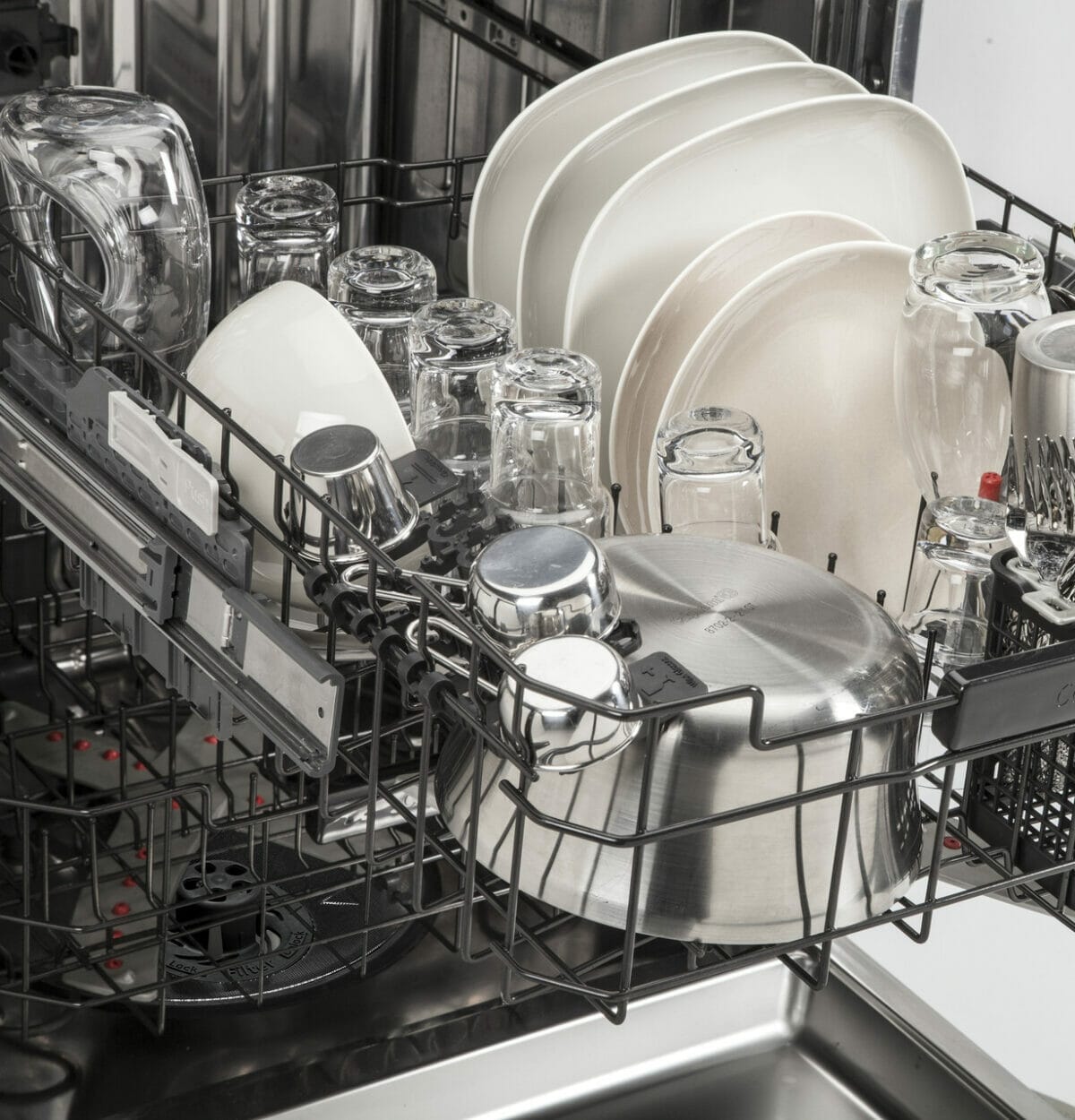 Read more
Experience When Using
Our experience with the Forte F24DWS450PR was nothing short of impressive. The dishwasher's user-friendly controls made selecting the right wash cycle a breeze. Loading dishes was a cinch thanks to the well-thought-out interior design with adjustable racks.
The true marvel, however, is its whisper-quiet operation. During our extensive testing, it never disrupted daily life, even during late-night cycles. It's a relief to have an appliance that doesn't add noise to the household.
In terms of cleaning performance, the Forte F24DWS450PR surpassed our expectations. From lightly soiled dishes to heavily stained cookware, it handled everything flawlessly. The variety of wash cycles ensured we could tailor the cleaning process to the specific load.
Overall, the Forte F24DWS450PR 450 Series D sets a new standard in [specific industry or product category] and is poised to revolutionize the way [mention the relevant processes or tasks] are carried out. With its combination of advanced technology, durability, and user-centric design, it undoubtedly represents a significant advancement in the field, earning it a well-deserved place at the forefront of the market.
Affiliate DisclaimerAbout The Content
As an affiliate, we may earn a commission from qualifying purchases. We get commissions for purchases made through links on this website from Amazon and other third parties.