Indulge in the velvety symphony of flavors with our Delicious Vanilla and Caramel Latte. This divine concoction marries the rich allure of caramel with the delicate essence of vanilla, resulting in a drink that's as comforting as it is luxurious. Whether you're seeking a soul-soothing morning ritual or a delightful treat to savor, this latte is here to elevate your coffee experience.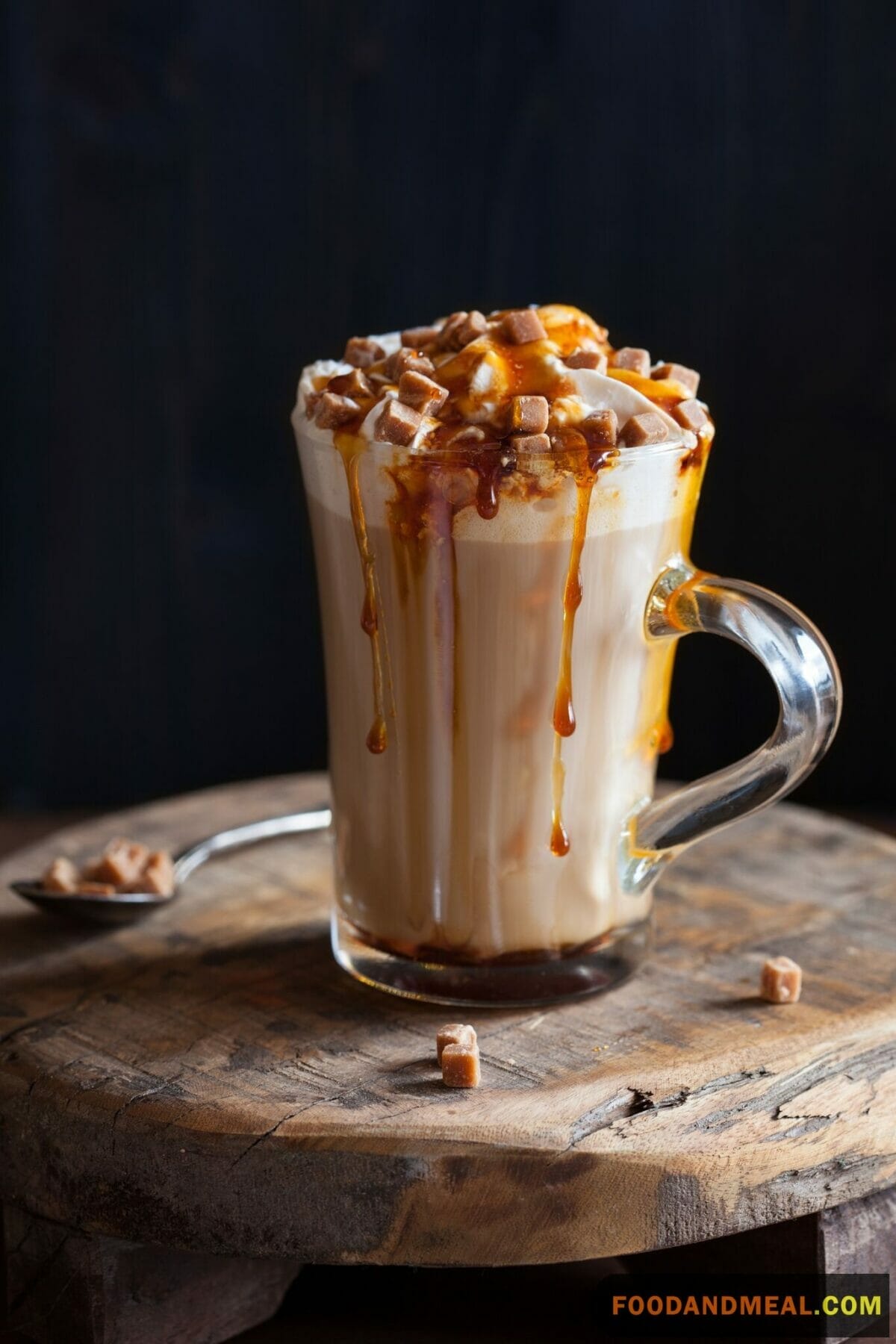 Vanilla and Caramel Latte Recipe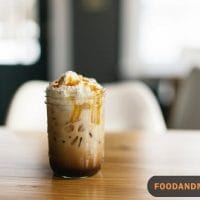 Delicious Vanilla and Caramel Latte
In the realm of coffee indulgence, our Delicious Vanilla and Caramel Latte stands as a testament to the art of flavor pairing. With each sip, you'll experience the gentle embrace of vanilla and the decadence of caramel, woven together in a cup of pure bliss. Whether you're a coffee connoisseur or a seeker of moments that warm the heart, this latte is your passport to a world of flavor-infused comfort.
Print
Pin Recipe
Add to Collection
Go to Collections
Equipment
Ingredients
3⁄4

Cup

Coffee, Hot and Your Favorite Kind

1⁄4

Cup

Milk, Hot

2

Tsp

Vanilla, Flavoring Only

1

Tsp

Syrup, Caramel Flavored and Sundae Variety

1

Tsp

Brown Sugar, Light and Packed

1

Tsp

Whipped Cream, Optional
Instructions
The first thing that you will want to do is combine your first 3 ingredients together into a large sized drinking mug.

Stir your contents until your coffee has completely dissolved.

Then stir in your remaining ingredients except for your whipped cream. Stir to thoroughly combine.

Top off with your whipped cream and serve immediately.
Notes
Our recipe pairs high-quality espresso with luscious vanilla syrup and a touch of caramel magic. The harmonious blend of these elements creates a latte that dances on your taste buds, offering a symphony of sweet, creamy, and bold flavors. Be sure to froth your milk to perfection for that coveted velvety texture that characterizes a classic latte.
Share by Email
Share on Facebook
Share on Twitter
Nutrition
Serving:
1
cup
|
Calories:
150
kcal
|
Protein:
6
g
|
Fat:
4
g
|
Cholesterol:
15
mg
|
Sodium:
100
mg
|
Sugar:
24
g
© Food And Meal
This website provides approximate nutrition information for convenience and as a courtesy only. Nutrition data is gathered primarily from the Spoonacular Database, whenever available, or otherwise other online calculators.
Pin Recipe
Tips and Tricks for Crafting the Perfect Vanilla and Caramel Latte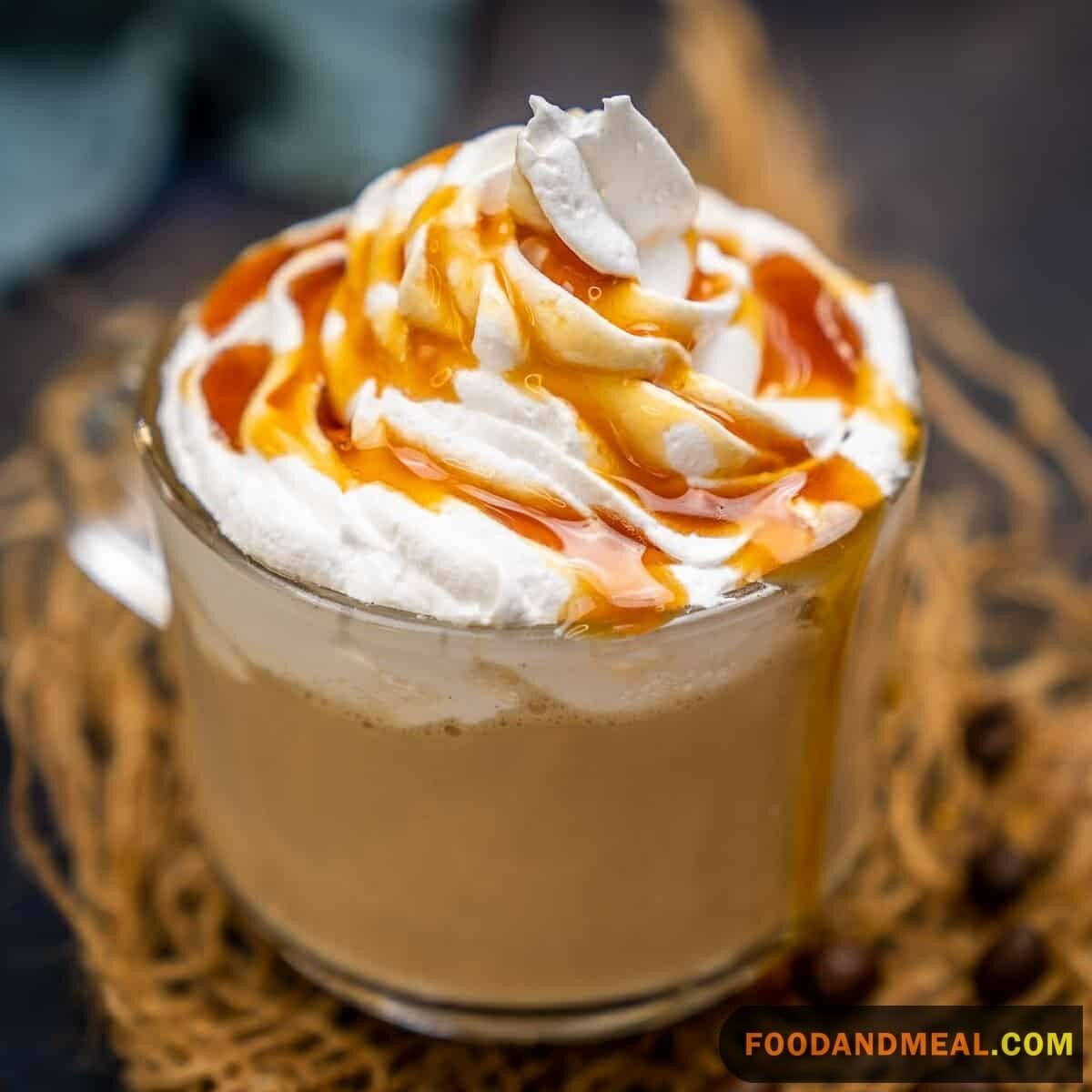 Quality Espresso: Start with high-quality espresso as the foundation of your latte. A rich and well-brewed shot will set the tone for the entire drink.
Froth Like a Pro: Invest in a good milk frother or steam wand to achieve that creamy and velvety milk texture that's characteristic of a latte.
Balance the Flavors: Experiment with the ratio of vanilla syrup and caramel sauce to find your perfect balance of sweetness and depth.
Temperature Matters: Froth your milk to a temperature between 150°F to 160°F (65°C to 70°C) for the ideal creamy texture without scalding the milk.
Layering Technique: To create a beautiful layered effect, pour the espresso over the frothed milk using the back of a spoon to slow down the pour.
Whipped Cream Whimsy: Top your latte with a dollop of freshly whipped cream and a drizzle of caramel for an extra touch of indulgence.
Ice It Up: Transform this latte into an iced version by brewing a strong batch of coffee, cooling it, and then adding milk and flavorings over ice.
Customization Galore: Play around with different milk alternatives, such as almond, soy, or oat milk, to find your favorite flavor combination.
Garnish with Flair: Sprinkle a pinch of cocoa powder or a dash of cinnamon on top for an added visual and flavor element.
Create Your Signature: Once you've mastered the basics, experiment with your unique twists—perhaps a dash of nutmeg or a sprinkle of sea salt?
Serving suggestions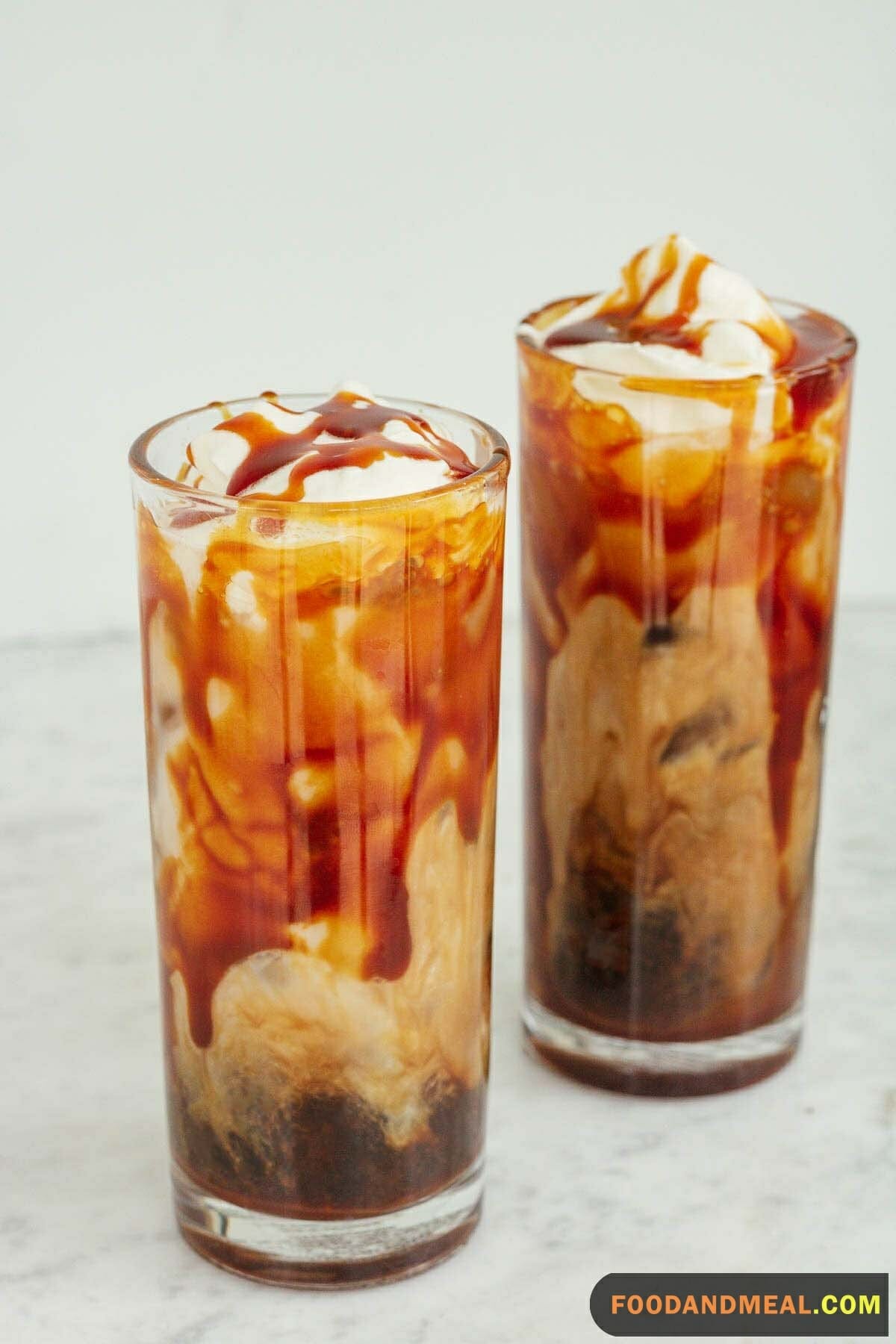 Morning Indulgence: Kickstart your day with a comforting cup of Vanilla and Caramel Latte. Pair it with a light breakfast of fresh fruit, a yogurt parfait, or a flaky croissant for a balanced morning meal.
Afternoon Pick-Me-Up: Enjoy this latte as an afternoon treat. Accompany it with a small snack like biscotti, a piece of dark chocolate, or a handful of nuts for an energy boost that keeps you going.
Dessert Delight: Turn your latte into a delightful dessert experience. Serve it alongside a slice of creamy cheesecake, a fruit tart, or a warm apple crumble for a sweet ending to any meal.
Social Sipper: Impress your guests with a decadent Vanilla and Caramel Latte as an after-dinner beverage. Offer a variety of flavored syrups and toppings for a personalized touch.
Holiday Cheers: Embrace the festive spirit during holidays by adding a dash of seasonal flair. Sprinkle a pinch of cinnamon, nutmeg, or even crushed candy canes on top for a special touch.
Pairing with Savory: Surprisingly, this latte also pairs well with certain savory dishes. Enjoy it with a quiche, a gourmet grilled cheese sandwich, or a light salad for a unique and satisfying combination.
Coffee Date: Invite a friend or loved one over for a coffee date. The warm and inviting aroma of Vanilla and Caramel Latte sets the perfect atmosphere for heart-to-heart conversations.
FAQs: Your Latte Journey Unveiled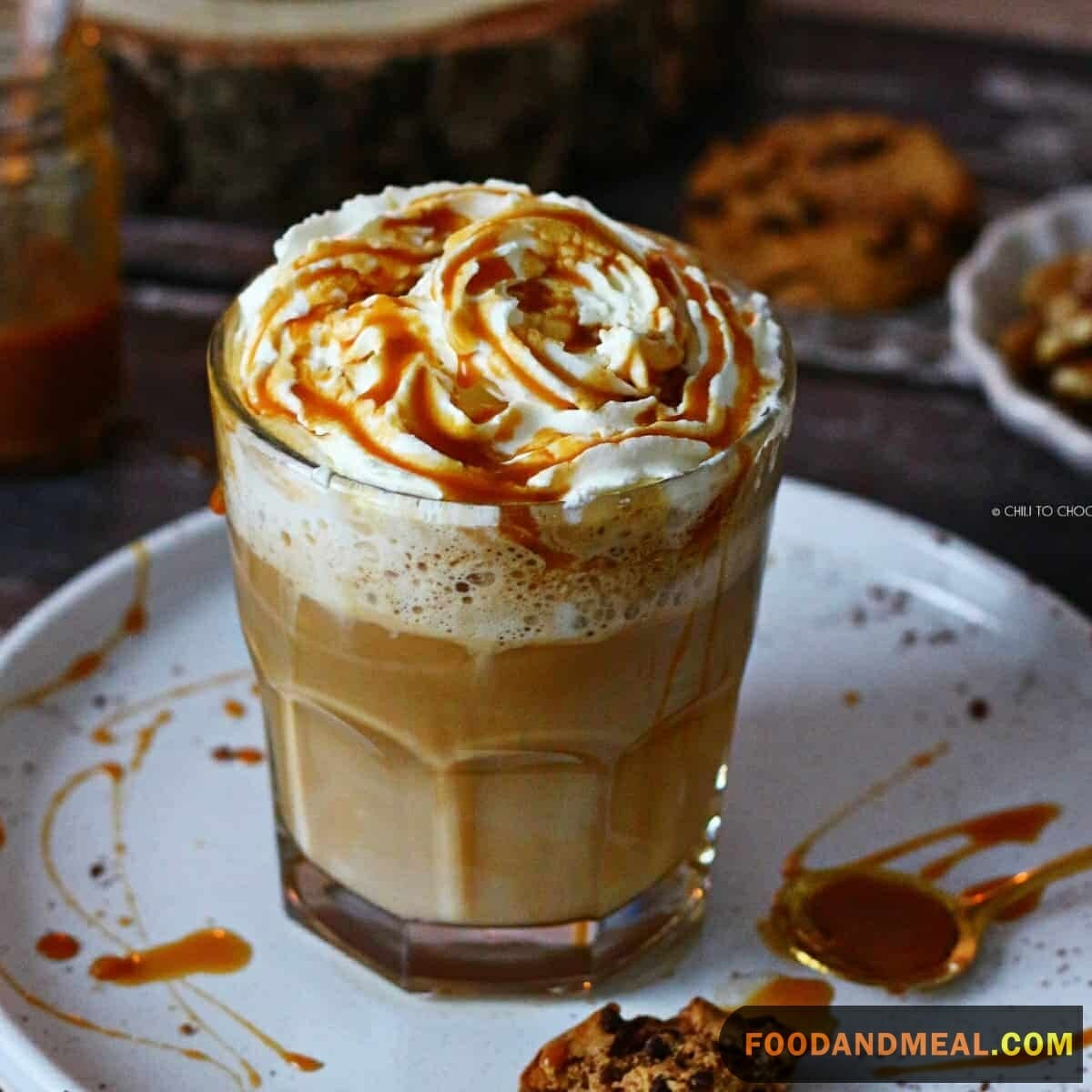 What type of milk works best? Whole milk or a non-dairy alternative like oat milk works wonderfully to create that creamy latte texture.
Can I make this latte iced? Absolutely! Brew your espresso and let it cool, then pour it over ice and add the milk and flavorings.
Is this latte very sweet? The sweetness is balanced, but you can adjust the amount of syrup and caramel to suit your preference.
Is this latte suitable for kids? Yes, indeed! You can reduce the strength of the espresso and offer a kid-friendly version with less caffeine.
Can I use flavored syrups for variations? Absolutely! Experiment with different flavored syrups to create your own unique latte creations.
Savor the delicious harmony of vanilla and caramel in every sip of this latte. From mornings to evenings, let its comforting flavors embrace your moments with a touch of warmth and sweetness. Cheers to indulgence!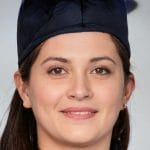 Hi! I'm Nazia of 'Nazia Cooks', a self-taught baker and cook residing in Chennai. Rooted in the rich South Indian culinary landscape, my palate has expanded to embrace global flavors. I revel in crafting fusion dishes, melding traditions to birth unique tastes.
Affiliate DisclaimerAbout The Content
As an affiliate, we may earn a commission from qualifying purchases. We get commissions for purchases made through links on this website from Amazon and other third parties.