Hello there, JaimeInez here! I'm thrilled to welcome you back to Food and Meal, where we celebrate the joy of cooking and the love for food. Today, I'm excited to share with you my recent culinary adventure with a delightful Filipino dish – the Quezon Pancit Habhab. This journey has been nothing short of amazing, and I can't wait to dive into the details with you. So, let's embark on this gastronomic exploration together!
Quezon Pancit Habhab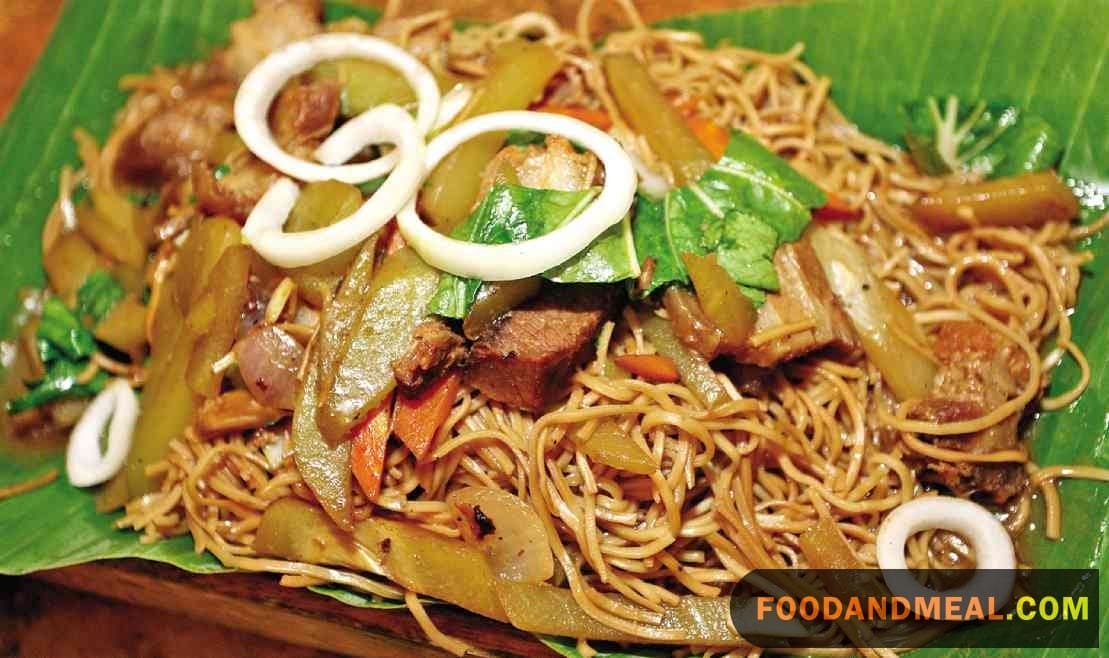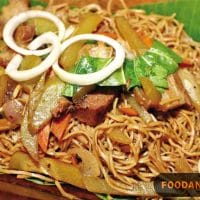 Quezon's Pancit Habhab
Pahiyas Festival of Lucban, Quezon Province (May 15). The Pahiyas is celebrated in commemoration of Sa Isidro Labrador, the patron saint of farmers. As such, the locals of Lucban, Quezon celebrate it by featuring their bountiful harvest. Homes decorate with colorful Kiping, which is made of rice, and an assortment of fresh produce, to vie for the recognition of being the most curious décor.
Print
Add to Collection
Go to Collections
Equipment
Instructions
Heat 2 tablespoons of oil in a wok over medium fire and stir fry the vegetables, snow peas, carrots, chayote, and bok choy for 4 minutes. Season with salt and pepper and stir to blend. Remove to a plate and set aside.

Add remaining oil into the same pan and sauté onions and garlic.

Add pork and stir until the meat turns brown.

Stir in the liver and cook for about 2 minutes.

Add shrimps, then, season with more salt and pepper, plus soy sauce.

Remove shrimps to keep it from being overcooked.

Stir in broth and boil. Reduce heat to low and simmer for about 20 minutes, until the meat is tender.

Put the noodles and stir constantly until the liquid is absorbed.

Toss in half of sautéed veggies into the pan and stir to blend.

Divide noodles in prepared banana leaves, top with remaining veggies and shrimps.

Serve.
Notes
Another renowned pancit favorite is Quezon's Pancit Habhab. This is made
popular not just because of the way it was prepared but mainly because of the
way it was consumed. It was eaten the habhab way, sans the use of spoon or
fork. This pancit is served in a banana leaf instead of a plate and eaten by the
mouth, just like the way you eat a sandwich. Pancit Habhab is very famous,
especially during Pahiyas Festival because food carts roaming around the streets have this on offer.
Share by Email
Share on Facebook
Share on Twitter
Nutrition
Calories:
347
kcal
|
Carbohydrates:
5
g
|
Protein:
15
g
|
Fat:
30
g
|
Saturated Fat:
9
g
|
Polyunsaturated Fat:
7
g
|
Monounsaturated Fat:
12
g
|
Trans Fat:
0.1
g
|
Cholesterol:
88
mg
|
Sodium:
1510
mg
|
Potassium:
414
mg
|
Fiber:
1
g
|
Sugar:
2
g
|
Vitamin A:
3377
IU
|
Vitamin C:
17
mg
|
Calcium:
69
mg
|
Iron:
2
mg
© Food And Meal
This website provides approximate nutrition information for convenience and as a courtesy only. Nutrition data is gathered primarily from the Spoonacular Database, whenever available, or otherwise other online calculators.
About Quezon Pancit Habhab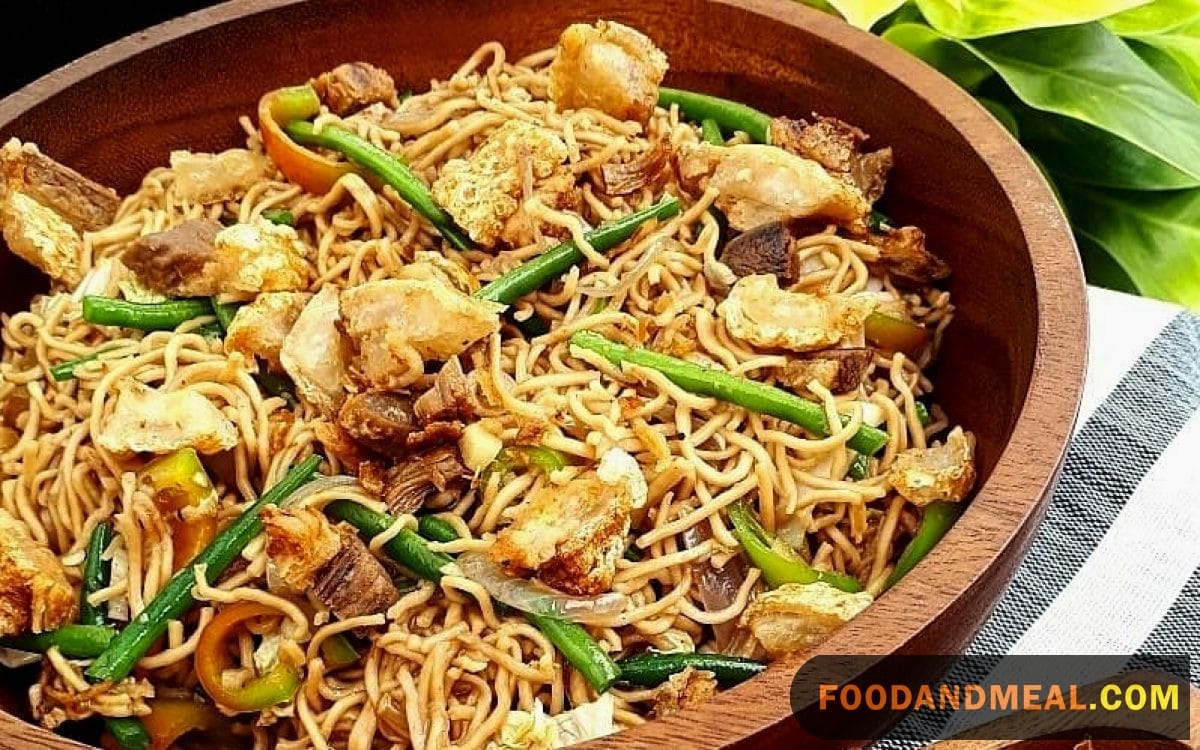 Quezon Pancit Habhab is a popular noodle dish from the province of Quezon in the Philippines. Known for its unique way of eating – straight from a banana leaf without using any utensils – this dish is a testament to the vibrant and diverse culinary traditions of the region. The combination of miki noodles, vegetables, and meat or seafood creates a flavorful and satisfying meal that's enjoyed by locals and tourists alike.
Cooking Tips for Quezon Pancit Habhab
Quality of Ingredients: Always opt for fresh ingredients. The freshness of your vegetables, meat, or seafood can significantly impact the taste of your Pancit Habhab.
Noodle Texture: Be careful not to overcook the noodles. Aim for a slightly chewy texture that complements the other ingredients.
Seasoning Balance: Achieving the right balance of savory, sweet, and spicy flavors is crucial to creating an authentic Pancit Habhab.
Serving Suggestions for Quezon Pancit Habhab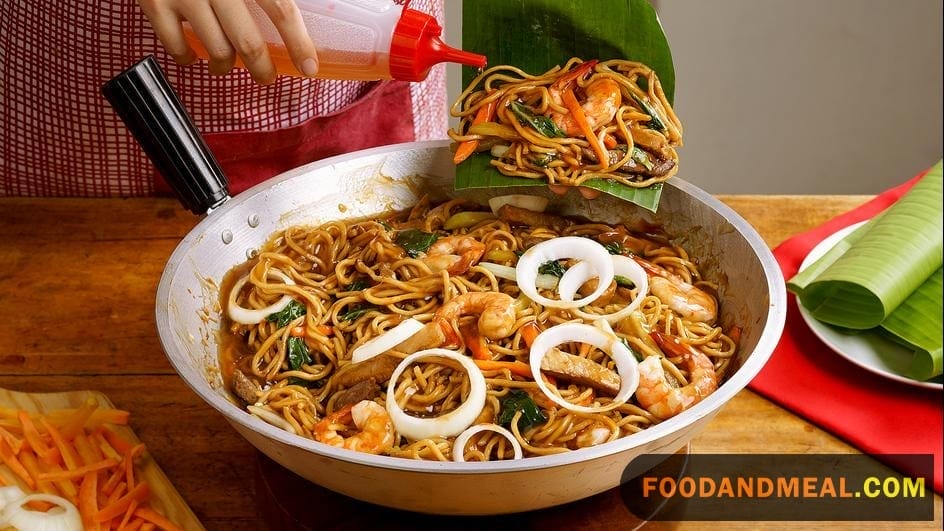 Banana Leaf Tradition: Embrace the traditional way of serving Pancit Habhab on a banana leaf. It adds a fun and authentic touch to the dining experience.
Veggie Variety: Add a variety of colorful vegetables to make the dish more visually appealing and nutritious.
Protein Options: You can customize the dish with different proteins like pork, chicken, shrimp, or tofu to cater to different dietary preferences.
FAQs About Quezon Pancit Habhab
What Makes Quezon Pancit Habhab Special? Quezon Pancit Habhab is special due to its unique eating style and the combination of flavors and textures from the noodles, vegetables, and protein.
Can I Use Other Types of Noodles? While you can experiment with other types of noodles, using miki noodles is recommended to maintain the dish's authenticity.
What Vegetables Go Well with This Dish? A variety of vegetables such as carrots, cabbage, and bell peppers go well with this dish.
How Can I Store Leftovers? Leftovers can be stored in an airtight container in the refrigerator for up to 2 days.
Can I Make It Vegan? Yes, you can make a vegan version of Pancit Habhab by substituting meat with tofu or other plant-based proteins.
In conclusion, Quezon Pancit Habhab is more than just a noodle dish; it's a culinary tradition that reflects the vibrant culture of Quezon province. The process of making it involves a careful balance of flavors and textures, and the result is a delightful meal that can be enjoyed by everyone. Whether you're a seasoned cook or a beginner, I hope these tips and suggestions inspire you to try making your own Quezon Pancit Habhab at home. Happy cooking!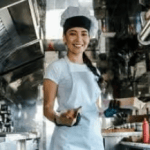 Cooking Like A Pro
Author Name : Jaime Inez
Address: Times Street, West Triangle, 1103, Quezon City, Metro Manila, Philippines
Phone:  96-2-4108596
Email: Contact@cookinglikeapro.net
Affiliate DisclaimerAbout The Content
As an affiliate, we may earn a commission from qualifying purchases. We get commissions for purchases made through links on this website from Amazon and other third parties.