Print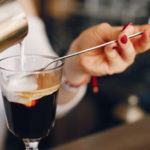 How to Make Irish Coffee – 5 Easy Steps
---
Author:

Prep Time:

5 mins

Cook Time:

10 mins

Total Time:

15 mins
Description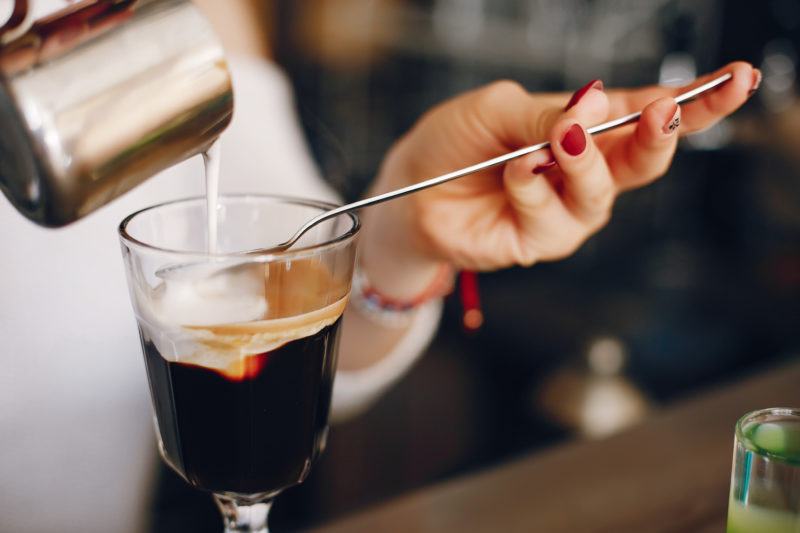 Irish coffee is famed because it's not only an ordinary coffee but a cocktail in its own title. It may be dubbed as floater coffee or an exotic-sounding 'Gaelic coffee.' Usually, this coffee or cocktail is taken as a hearty partner to a dessert.  To make Irish Coffee, it's best that you prepare fresh coffee, a spoonful of sugar, frothy cream and the legendary Irish whiskey.  Serve it for two and make an instant sweet date.
Read more: https://foodandmeal.com/drinks
---
Scale
Ingredients
2 cups

of brewed coffee, freshly made

3 oz

. (or an equivalent of

2

shots) of Irish whiskey

2 tsp

. of brown sugar (or more to suit desired taste)

¼ cup

of heavy cream, whipped

1

–

½

oz. of Irish cream (optional)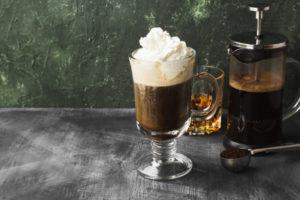 Materials
Footed mugs or ordinary mugs
Whisk
Tablespoon
---
Instructions
Fill up the mugs with freshly brewed coffee, maintaining 2 inches from the rim.
Pour 1 ½ oz. of Irish whiskey for each mug. You can simply estimate 1.5 oz. into a rough equivalent of 1 shot.
Add a teaspoon of brown sugar for each mug and stir. Moreover, you can add more sugar to make your coffee sweeter and denser.  If you have a denser consistency for your coffee, you can easily have a cream floater as you add the cream later.
Whisk the heavy cream in a mixing bowl and continue to do so until you achieve a slight frothy consistency. If you deem it desirable, you can also add a shot (or 1.5 oz.) of Irish cream for this step.
Get your tablespoon and carefully scoop a cream onto the top of the coffee by gently coursing the whisked cream against the side of the ream. Remember that the cream must float on the top of the coffee. In case it doesn't, just whisk the cream until it's an all bubbly and little bit denser.