"Wasabi is a unique and flavorful ingredient used in many Japanese dishes and sauces. But what is real wasabi, and how do you know if you're getting the real thing? In this blog post, we will answer these questions and more. We will talk about where to buy authentic wasabi leaves and powder, the benefits of consuming real wasabi, and how to incorporate it into your recipes. Additionally, we will cover some of the other uses for this versatile plant. By the end of this post, you will have all the information you need to start using wasabi in your cooking."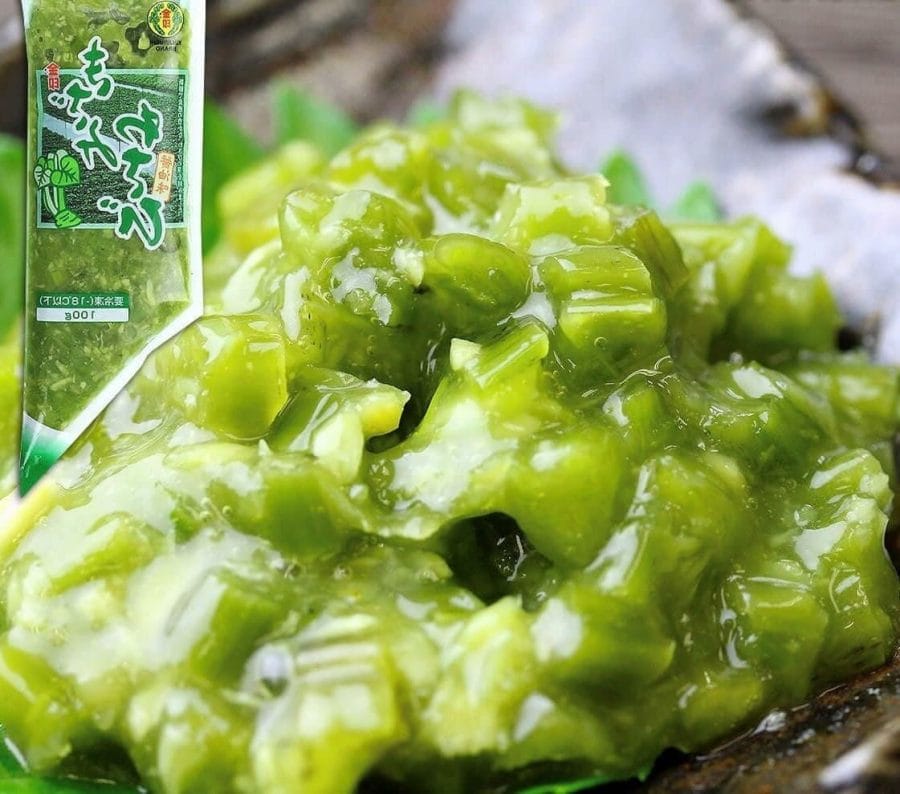 What Is Real Wasabi?
Real wasabi is an incredibly flavorful and unique ingredient that has been enjoyed for centuries in Japan. The paste is made from the rhizome of the Wasabia japonica plant, also known as Japanese horseradish. It has a distinct flavor profile that's earthy yet spicy with a kick, similar to horseradish but milder.wasabi is often used as an accompaniment to sushi or sashimi dishes or as a condiment for other dishes like noodles or tempura.
Due to its price (which can be over $100/pound) and limited availability, it can be difficult to find wasabi in stores near you. However, there are options online, such as Amazon or eBay, which often have good deals on various brands of tube-wasabis. Specialty stores that specialize in selling high-quality products such as Wasabia japonica are available in the US and UK and are worth looking into if you want only 100% authentic Japanese horseradish.
When buying Wasabia japonica, make sure it is truly authentic by checking the label: "real" means genuine Wasabia japonica while anything else is just imitation green food dye mixed with mustard powder. Once you've found genuine real Wasabia japonica, make sure you properly store your purchase by keeping it refrigerated after opening. This will help preserve its flavor for longer periods of time when compared with artificial versions.
Real Wasabia Japonica may be hard to find, but once sourced correctly, its flavors will surely revolutionize your cooking experience!
How Do You Know If It's Real?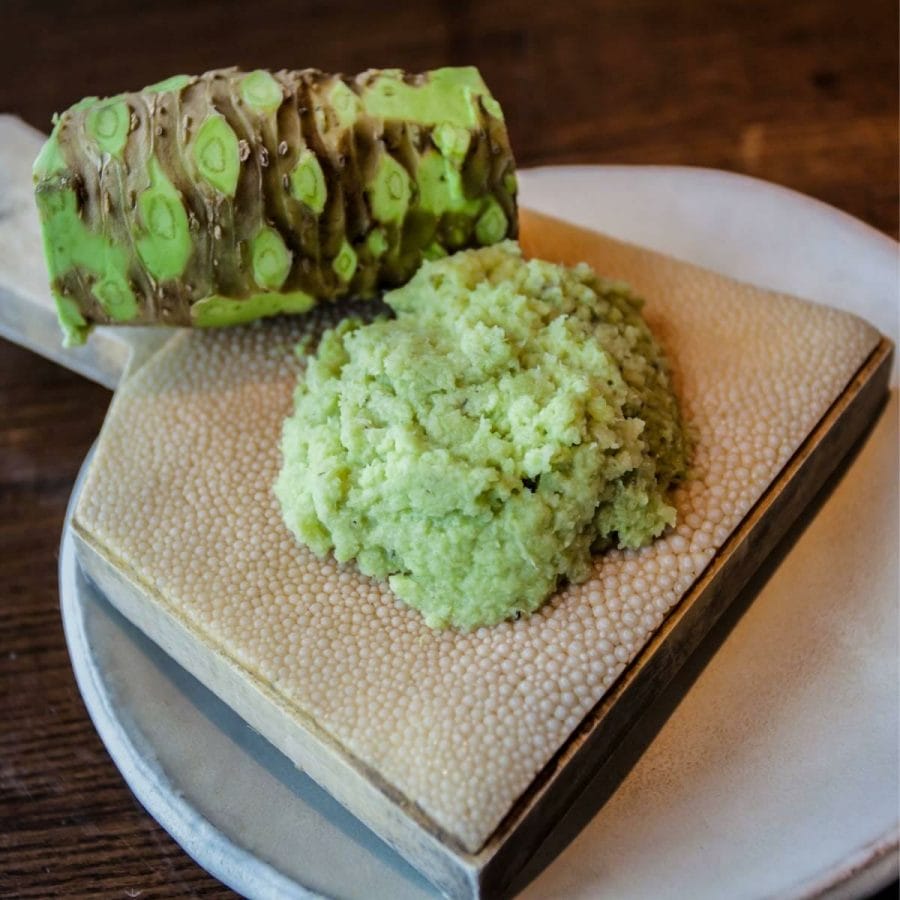 Real wasabi is a delicacy that is difficult to purchase and expensive, but it's worth the effort to find the real thing. To identify real wasabi, it's important to understand the difference between real and imitation wasabi. Wasabi has a distinct aroma, taste, and texture that cannot be replicated with imitation ingredients. Imitation wasabi usually has a more intense flavor than the real thing, so if yours tastes too strong, it may not be genuine.
To ensure you're purchasing genuine Wasabia japonica, consider buying from trusted sellers who specialize in gourmet items like Wasabia japonica root powder or paste. These retailers should have knowledge about what they're selling and be able to answer questions about its origin and quality control procedures used by their suppliers. You can also buy from online sources such as Amazon if needed; however, make sure you read reviews before purchasing anything online!
When tasting for quality assurance purposes, drink plenty of water before consuming to fully experience the flavor of Wasabia japonica root powder or paste – this will enhance its full range of flavors! Additionally, look for local specialized Wasabia japonica growers in the US or UK for the freshest product – these growers are typically very knowledgeable about their products since they have been cultivating them for many years! Finally, when eating at a sushi restaurant, watch the chef grating Wasabia japonica every 10-15 minutes. This will tell you whether they are using fresh root versus pre-made container filled with green pulp, which likely isn't fresh nor authentic!
Where To Buy Authentic Wasabi?
Real Wasabi, also known as Wasabi Japonica, has become increasingly popular in the Western world. However, with so many imitation wasabi products on the market, finding authentic Real Wasabi can be difficult. To ensure the highest quality product and flavor experience, it's important to know where to buy wasabi.
Understanding the benefits of real wasabi, including its nutritional value and health benefits, can help determine authenticity. One way to distinguish real from imitation wasabi is by the texture, as real wasabi has a softer texture. It's also important to check the label or package for "Wasabia Japonica" to ensure authenticity.
Look for brands like Real Wasabia LLC or Hon Wasabia when shopping for real wasabi, available on Amazon or in specialty stores. Ethnic markets and Asian grocery stores may also carry real wasabi in their produce section. When storing at home, wrap tightly with plastic or foil and place in an airtight container before refrigerating to maintain flavor.
Real wasabi offers a diverse range of culinary possibilities, from sushi rolls to dips and dressings. With these tips, finding and enjoying only authentic Real Wasabi is easy.
where to buy real wasabi seeds?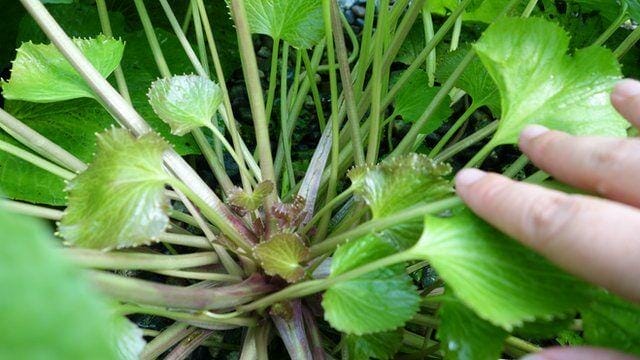 If you're looking to buy real wasabi seeds, it's essential to do some research before making a purchase. Wasabi is a plant that is notoriously hard to grow and takes years to mature, making it incredibly expensive.
To ensure that you are getting genuine wasabi seeds, you may want to look to reputable sellers in Japan, where the plant is most commonly grown. Online retailers like The Wasabi Company or Pacific Farms offer wasabi seeds for sale, along with advice and guidance on how to cultivate the plant. It's also worth reaching out to local nurseries or botanical gardens to see if they have any connections or recommendations for purchasing wasabi seeds. Keep in mind that growing wasabi takes patience, attention to detail, and the right growing conditions. Wasabi plants require cool, moist, and shaded environments with good soil drainage, so it may not be the easiest plant to grow outside of Japan's native climate. Still, with dedication and some know-how, it is possible to cultivate wasabi from the seed and enjoy the spicy kick of fresh wasabi at home.
How is real wasabi made?
To make real wasabi, the stem is carefully cleaned and then grated using a sharkskin grater because it has the perfect texture compared to traditional graters. Once the stem is grated, it must be consumed within 15 minutes due to a chemical reaction that changes its taste after that time. The result is a light green paste that is creamy, slightly sweet, and quite refreshing. The flavor of real wasabi, when compared to the fake alternative, is described as less harsh, more floral, and delicate. For this reason, getting your hands on real wasabi can be an expensive venture, but for true wasabi connoisseurs, it is a must-try delicacy.
You can try to make it at home with below recipe: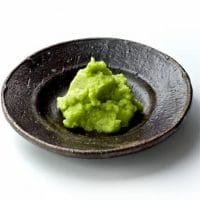 Wasabi
The wasabi recipe can be used to make sauces or dips. It is very spicy, so it's best to keep it refrigerated. However, if you plan to serve it to others, you can grate the rhizome into a ball and serve it in a sculpted form. As long as it's stored in a container that's air-tight, it will stay fresh for a long time.
Print
Pin
Add to Collection
Go to Collections
Equipment
Instructions
From the fresh rhizome
Wash the wasabi rhizome and let it air dry.

Peel about ⅓ inch around the end.

Grate using a fine grater, or special wasabi sharkskin grater, enough for 1 serving or more.

Shape the resulting paste into a ball and let it stand for about 10 minutes for the flavor to develop.

Wrap any leftover in a damp paper towel and then with plastic wrap.

Note: Wasabi is pungent, so be careful not to get it in your eyes. Also, the flavor quickly deteriorates.
To store wasabi root
Wrap it in muslin cloth, leaving the cut end exposed.

Immerse the cut end in a little water and refrigerate. Change the water every 3 days. Wasabi will keep this way for about a month.
To make imitation wasabi
Combine ingredients thoroughly and adjust the flavor accordingly. Store in an airtight jar and refrigerate.

A regular condiment for sushi.
Video
Notes
If you're looking for a wasabi recipe that will last for a long time, you'll want to make your own. The original wasabi rhizomes are expensive and can cost up to $75. Unless you're buying them in bulk, wasabi isn't easily available in grocery stores. It is best to order it online, as it is available at specialty markets and can be found in your area.
Share by Email
Share on Facebook
Share on Twitter
Nutrition
Serving:
1
serving
|
Calories:
3
kcal
|
Carbohydrates:
1
g
|
Protein:
1
g
|
Fat:
1
g
|
Saturated Fat:
1
g
|
Polyunsaturated Fat:
1
g
|
Monounsaturated Fat:
1
g
|
Cholesterol:
1
mg
|
Sodium:
18
mg
|
Potassium:
13
mg
|
Fiber:
1
g
|
Sugar:
1
g
|
Vitamin A:
1
IU
|
Vitamin C:
1
mg
|
Calcium:
3
mg
|
Iron:
1
mg
© Food And Meal
This website provides approximate nutrition information for convenience and as a courtesy only. Nutrition data is gathered primarily from the Spoonacular Database, whenever available, or otherwise other online calculators.