Print
How to Make Rice from Cauliflower – 4 easy Steps
---
Description
Looking for a rice-free recipe that should have included 'rice' on the first place?  Well, you can do a variety only that you can substitute 'cauliflower' in place of the rice.
While rice comes as a base for a lot of meals, it actually houses quite an amount of calories and cards without nutritional value.  This is true most especially on the white variety than can pack 250 calories and 53g carbohydrates in just one cup!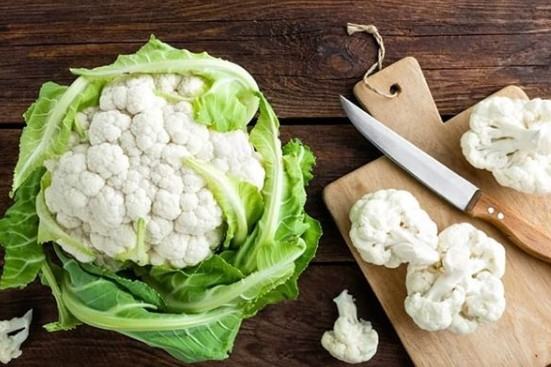 On the other hand, cauliflower bears enough calories but packs great nutritional value.  It also has a mild flavor that nice texture that can be easily taken as rice.  Get 60 calories 13g of carbs, 6g of fiber and 5g of protein in two cups of cauliflower. Also, you can actually make low calorie fried rice, low-carb rice bowl and the Spanish paella using this vegetable.
You can also try other recipes using the cauliflower as main ingredient or expander just like the cauliflower crust pizza, Mac and cheese, tofu shirataki noodles and mashed potatoes.
---
---
Instructions
After cleaning and rinsing, you can roughly chop the cauliflower. Note that a medium head of a cauliflower can yield about 5 cups while you can also save time chopping by using pre-cut florets.
Pulse cauliflower into a blender as per batch until they're processed into rice-sized bits.
Get an extra large skillet, spray it with a nonstick spray and put over medium heat.
Stir-fry the cauliflower until they achieve the tender texture (about 6-8 minutes). Finish!
Notes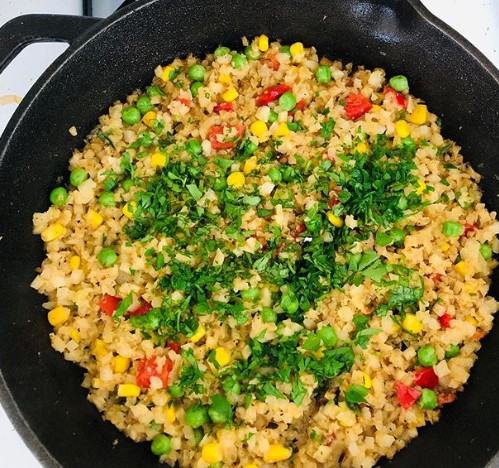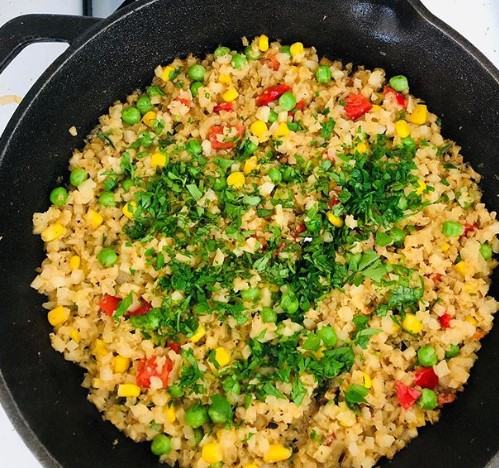 Cauliflower "fried rice" with corn, fresh peas, bell pepper + yellow onions, topped with lots of fresh Parsley.
Keywords: Make Rice from Cauliflower