Smelling the aroma coming from the steak causes our mouths to water.  There's always something in a steak that we find so favourable.  Frequently, grilling the meat over the BBQ grill gives off the best results.  However, if we are cooking indoors, we can try the pan-grilling steak at home.
Ingredients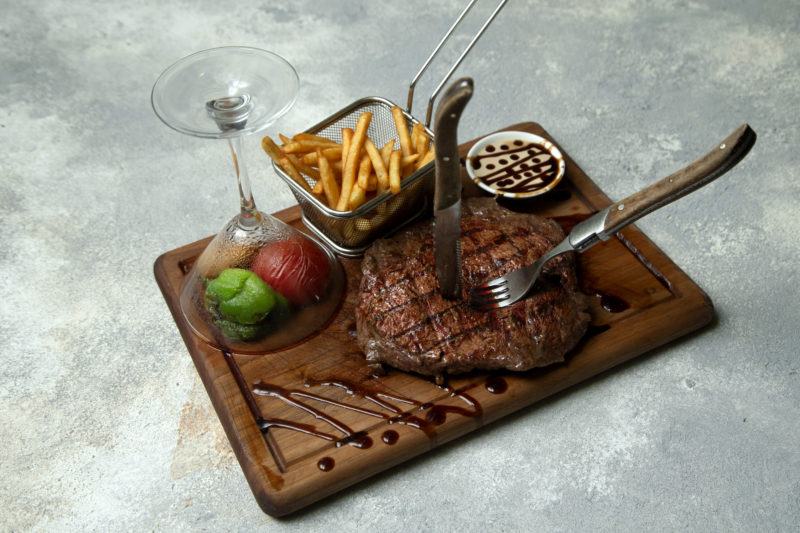 Steak, tender (sirloin, strip or rib)
Salt and pepper
Additional seasonings and spices (optional)
Materials
Grill pan or skillet
Aluminium foil
Paper towel
Serving platter
Directions to make steak at home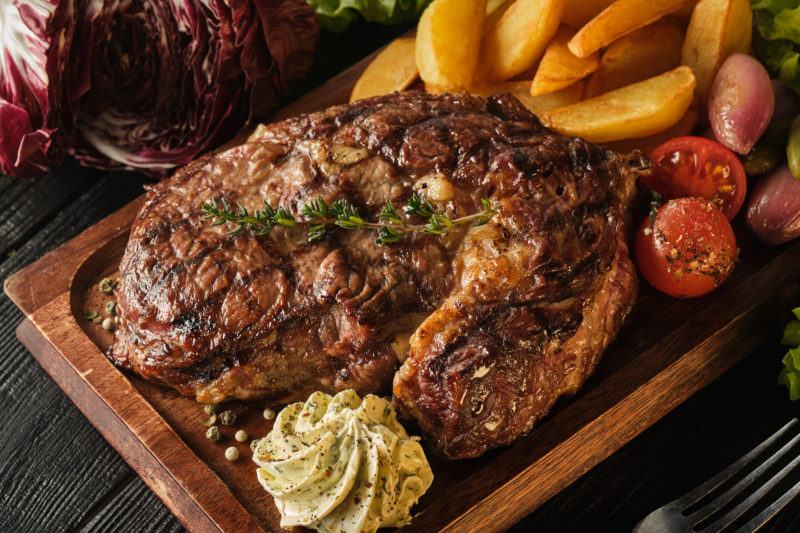 You can marinate your steak beforehand in order to attain its flavour. So when you marinate, you can choose between seasoning the steak with spices or rubbing it with salt and pepper.  Put the steak inside the refrigerator to store.
Before you cook the steak, be sure to put it outside the refrigerator. Make sure that it is void of moisture, so using a paper towel, remove any visible moisture.
You can simply choose from these two methods:

Get your skillet and put it inside the oven and preheat oven into 450-degree Fahrenheit. After preheating the skillet, get it out and place it over a burner.
Preheat your grill pan over a burner (or stove) until smoke surfaces from the pan.
Get your steak and brush both sides with oil.
Put the steak in the skillet or grill pan and sear each side for two minutes. (When you are using a grill pan, make sure that you position the steak in the angle where it can achieve diagonal markings. This will give your steak a wonderful design or markings.)
Place an aluminium foil sheet over a plate while waiting for the steak.
When you achieved that lovely brown shade, get the steak from the pan or skillet and put over the aluminium foil. Cover the steak with foil and wait for 2-5 minutes.
Serve the steak with its own sauce and your chosen side dish.