Print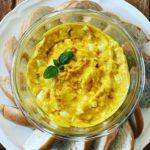 How to Make Egg Salad – 9 easy Steps
---
Description
One classic dish that's also an all-time favourite and an easy recipe recommended for the always-on-the-go moms is the egg salad.  You can partner this up with bread or simply fold lettuce leaves around it.
---
Eggs

2 tbsp

. of mayonnaise (or Greek yogurt)

1 tsp

. of dill

1 tsp

. of relish

½ cup

of onion, chopped (or

½ tsp

. of onion salt/

½ cup

of chopped chives)

2

stalks of celery
Mustard (optional)
Lemon juice (optional)
Salt
Pepper
Lettuce (for serving)
Bread (for serving)
Recommend: Salad How to Make Pesto Ranch Pasta Salad – 4 Steps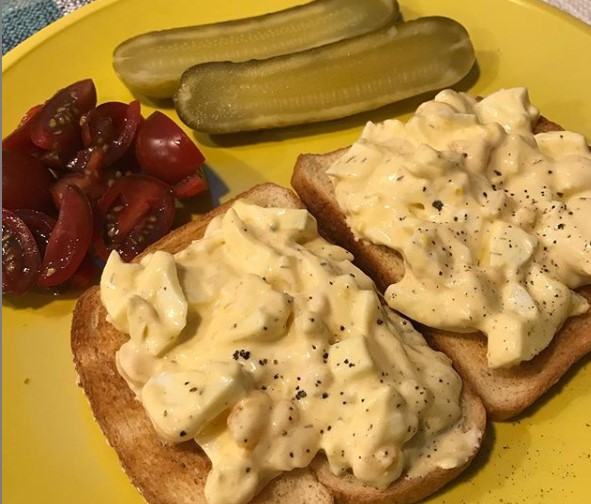 ---
Instructions
Directions
Put half a dozen eggs in a medium-sized saucepan and cover them with cool water. Make sure that the water reaches ½ – 1 inch above the eggs.
Sprinkle the water with a dash of salt and cover saucepan with a lid.
Bring the water into a boil over a medium or medium-high flame.
Turn off your stove and let the eggs sit inside the saucepan for another 7 minutes. Do not take off the lid just yet.
Take a bowl big enough to fit in the eggs and cover them again with ice water.
Submerge the eggs into the cold water for another 3-5 minutes.
Crack the eggs and put them into another medium-sized bowl.
Add the mayonnaise or the Greek yoghurt for a healthier option. Alternatively, you can use 1 tbsp. of mayo and 1 tbsp. of the yoghurt.
Mash the eggs with a fork and add seasonings.
TIME & Serving
If you want a salad without bread, prepare a bed of washed lettuce. Spoon the salad onto the lettuce and serve (makes 4 servings).
If you want the egg salad for a sandwich, toast 2 pieces of bread. Smear butter onto the bread and spoon the egg salad. Cut the sandwich in half and serve with your favourite beverage.