Print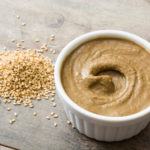 How to Cook Tahini – 6 Easy Steps
---
Author:

Prep Time:

15 mins

Cook Time:

15 mins

Total Time:

30 mins
Description
As exotic as it sounds, Tahini is truly one exotic sauce (or paste) made from the sesame seed.  The taste consists of nutty flavouring that is amazingly flexible.  It can go in tandem with snacks, main courses, salads and other dishes.  So acquiescent that it is considered as a staple in the Middle East and Mediterranean area.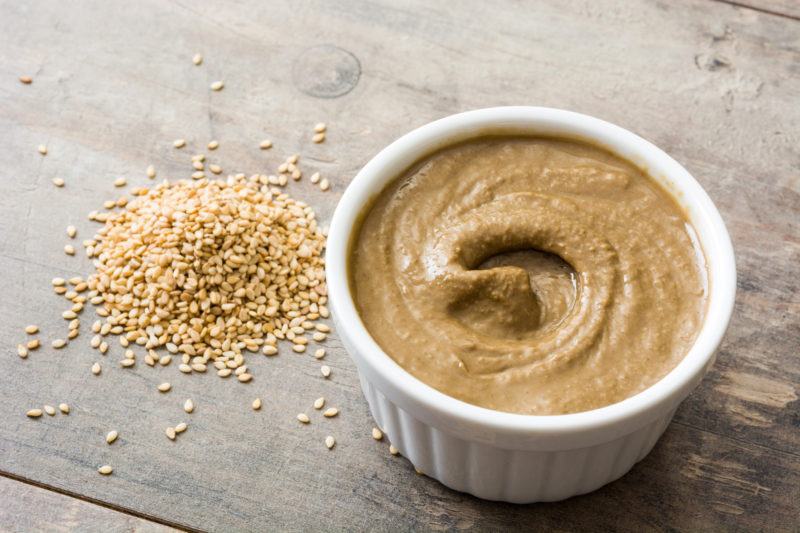 Read more: Middle Eastern Foods
Imagine how you can make use of tahini in your dining table—dip for pita bread, grilled chicken or fish, and falafel.  You can also make tahini as sandwich spread, dressing for salads and base for vegetarian dishes.  However, tahinis are best when they are homemade instead of buying it from the grocery.  When it stands on the shelf for a long time, it might taste bitter or sour.  No need to worry, you will only need to ingredients in making homemade tahini—sesame seeds and oil.
---
½ cup

of sesame seeds (natural, hulled, sprouted, toasted raw)

2 tbsp

. of oil (can be optional but your tahini won't be creamy enough—grape oil/ mild olive oil with or without sesame oil)
Salt (optional)

Materials of Tahini

Measuring cup and spoons
Skillet
Wooden spoon
Food processor
Plate
Storage jars or container

Bowl of tahini with sesame seeds
---
Instructions
Put a skillet over medium-high heat and roast the sesame seeds. Stir to avoid burning the seeds, and continue to do so until the seeds attain the light colouring.
Transfer seeds on a plate and let them cool.
Put the seeds in the food processor and grind the seeds for about 2-3 minutes or until the seeds attain the consistency of paste.
Add the oil and continue to process for another minute (or until two minutes). You will see that the consistency becomes a smooth paste.
You can add salt to taste, but it's optional.
Store in airtight containers or jars and put inside the refrigerator.
Notes
To have the nuttier flavour for your tahini, roast the seeds beforehand.