Print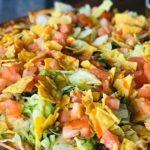 How to Make Taco Pizza Recipe
---
Description
Taco Pizza, to those who didn't know, is a combination of food from two different cultures. Tacos, which came from Mexico, are made of corn and are considered to be one of their staple foods along with burritos. Pizza, on the other hand, came from Italy and is also a staple food, along with the pasta.
See more Mexican food recipe here
---
Ingredients
For Taco Base
½ tsp

. Active Dry Yeast

¾ cup

Warm Water

2 cups

All-purpose Flour

2 ½

tbsps. Olive Oil
Salt to taste
For Topping
1 ½ cups

Cooked Black Beans

2

tsps. Taco Seasoning

2 cups

Monterey Jack and Cheddar Cheese

1 cup

Lettuce, shredded thinly

2

pcs. Medium Tomatoes, chopped

½ cup

                Cilantro, chopped

¼ cup

Sour Cream

3

tbsps. Hot Sauce

3

–

4

pcs. Fried Corn Tortilla, crushed
Salt to taste
---
Instructions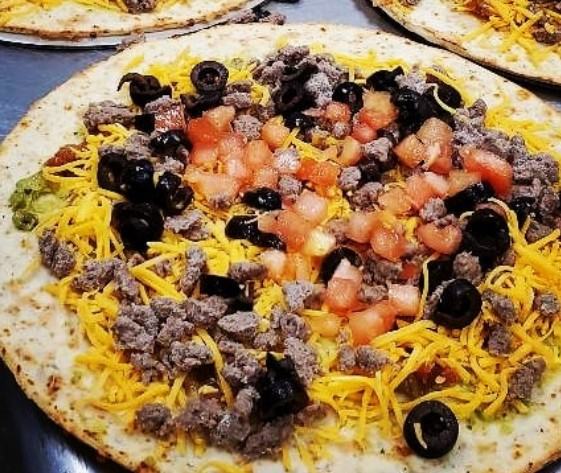 Mix warm water and active dry yeast in a bowl. Cover the bowl with the water-yeast mixture and let it sit for 10 minutes.
Mix all-purpose flour, oil and salt together before adding the water with yeast. Knead it well until you get a nice, soft dough. Cover the dough and let it rest for at least 1 ½ to 2 hours.
Meanwhile, make pizza sauce by properly mixing sour cream and hot sauce in a bowl. To make the black bean sauce, add the black beans with water to a medium-heated pan, add salt and taco seasoning before mixing it well.                  
Mash the black beans with potato masher and cook until it thickens.
Preheat the oven at 500 degree F or 260 degree C.
Spread the dough thinned evenly on an oiled baking sheet with a rolling pin. Spread the black bean sauce on dough, sprinkle the cheese on top and bake it for 12-15 minutes.
Remove the cooked dough from oven. Sprinkle lettuce, tomatoes and chopped cilantro. Drizzle with pizza sauce and sprinkle with crushed tortilla. Slice the taco pizza before serving.