Print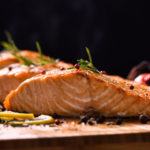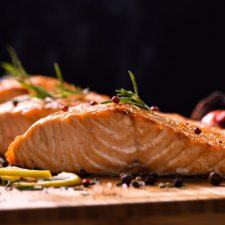 How to Make Miso Salmon Using 2 Methods
---
Description
Craving for a flavorful twist for your salmon? Miso is one condiment that can complement this one main ingredient.  Either you want a salty taste or a sweet twist for the fish, miso can provide the flavour with your want.  With miso salmon recipe, all you have to do is a quick and easy marinade and grilling or broiling method.  Simple and easy dish, isn't it?
See more about Japanese recipes
---
Scale
Ingredients
Miso Salmon
Ingredients
2

salmon fillets (or steaks)

¼ cup

of red or white miso

1 tbsp

. of  ginger

1 tsp

. of sesame oil
Mirin
Rice vinegar

1 tsp

. of honey (optional if you want a sweeter twist)
Materials
Fork
Plastic wrap
Kitchen thermometer
---
Instructions
Marinade
To create your marinade mixture, get a quarter of a cup of miso paste, a tablespoon of chopped ginger and a few tablespoons of mirin and rice vinegar. Also add a teaspoon full of sesame oil into the muddle.
Whisk the mixture using a fork, especially giving attention to the miso paste. Ensure to make a smooth and soft paste and not a lumpy one.
Get your salmon and spread the miso mix onto its flesh. Add a dash of salt and tightly wrap up the fish in a plastic wrap.
Put the marinated fish into the fridge for about 30 minutes or up to an hour.
First Method: Broiling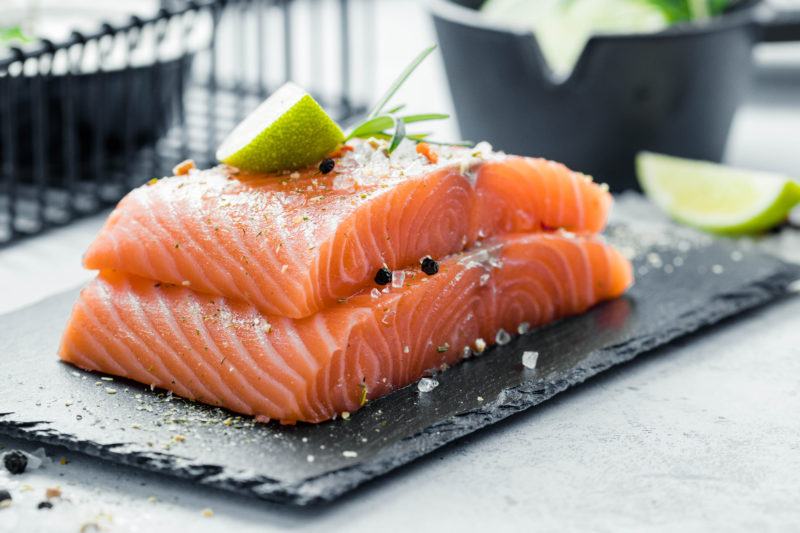 Place your wire rack 6-8 inches away from your oven's broiler. Preheat the broiler and line your baking sheet with aluminium foil.
Align your salmon on the baking sheet and broil it. Flip the fish every now and then to evenly cook it.
Using a kitchen thermometer, check the internal temperature of the fish. Make sure that it reaches at least 145°F before you get it off the oven.
Second Method: Grilling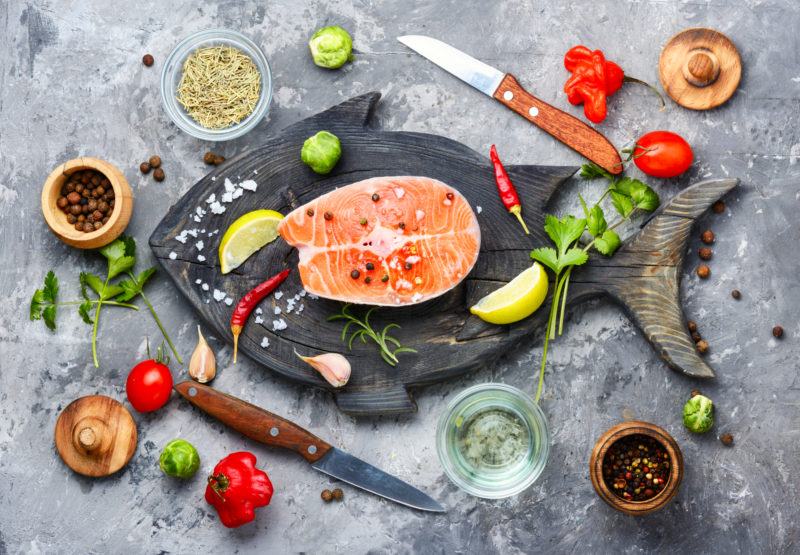 Preheat your grill in a medium flame and brush the grate with oil in order to avoid the fish getting caught onto it.
Put the salmon onto the grill, placing the skin side down. Grill each side for about 3 minutes, flipping it from time to time until it attains a light brown colouring.
Recommend: Japanese How to Make Sushi Balls