Print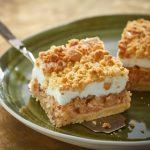 How to Make Apple Crumble – 6 Steps
---
Description
Apple crumble is one of the simplest baked apple desserts and comes in juicy and aromatic presentation. The keyword for this recipe is simplicity—right from the ingredients, procedure and presentation. However, you once you mastered this recipe, you can live it up with your own variations.
Read More: https://foodandmeal.com/cake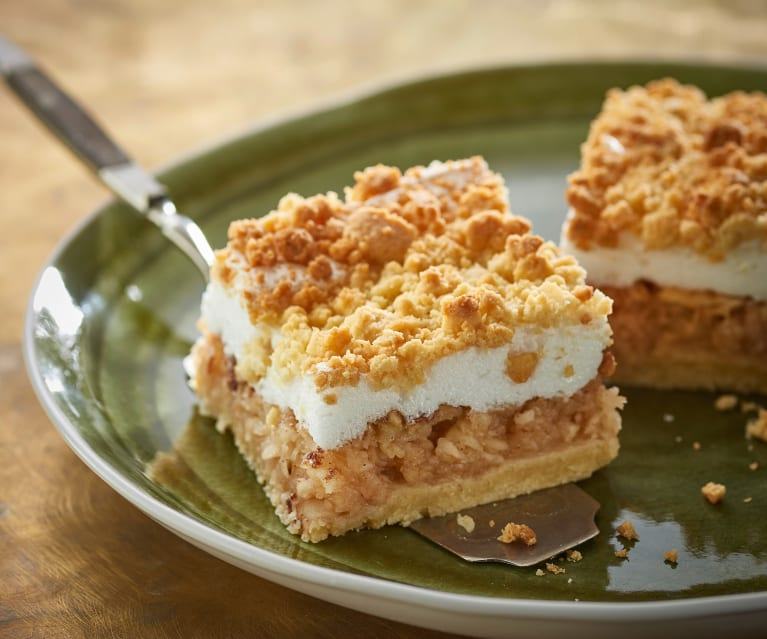 ---
5

–

6

quality baking apples (peeled, cored, cut into ¼-inch slices and chunked)

2/3 cup

of flour

6 tbsp

. of unsalted butter

2 tsp

. of granulated sugar

½ cup

of brown sugar

½

of ground cinnamon

1 tsp

. of kosher salt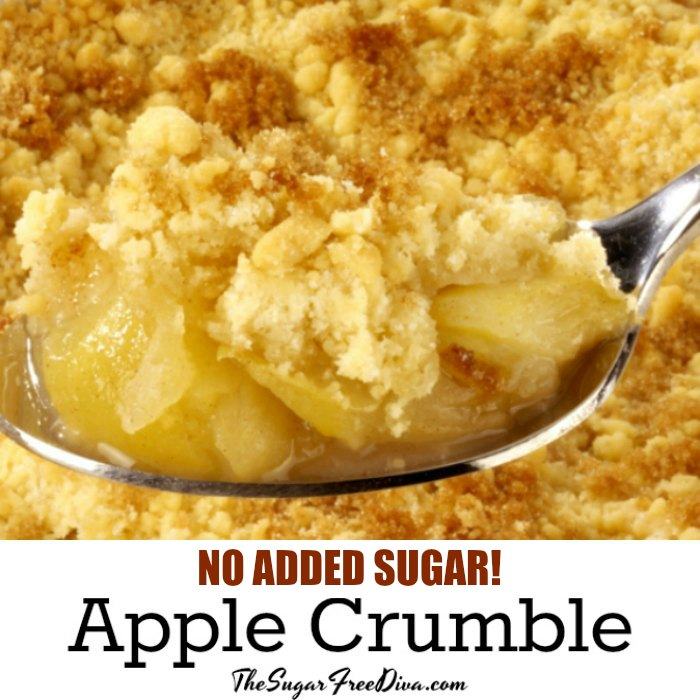 ---
Instructions
Step by Step
Preheat oven into 350°F (= 177°C) and butter a 9-inch baking dish.
If you have already prepared your apples, transfer them into the baking dish. Be sure that you fill ¾ of the dish so if you need more, feel free to add apples.
Make the crumble topping by whisking the flour, brown & granulated sugars and cinnamon together into a bowl.
Pour the crumble topping over the apples and make sure that they are completely covered. Lightly press down the topping to pack it over the apple chunks.
Bake the apple crumble for about 45 minutes to 1 hour, or until the top attains a golden brown tan, the juices are bubbly and the apples are cooked through.
Remove from the oven, let it cool a bit and serve with sauce, cream or ice cream.
Notes
If you want a more lively presentation, you can add some sugared apple slices as topping.
You can also add a teaspoon of lemon juice to give the crumble a tangy twist.